If you purchase an independently reviewed item through our site, we earn an affiliate commission. Read our affiliate disclosure.
If you're interested in starting beekeeping, a beekeeping starter kit is the perfect way to get started. These kits provide all the necessary equipment and information you need to get started. There are many options available online, and it can be overwhelming to choose the right one. That's why BeeKeepClub has compiled a list of the top beekeeping starter kits currently on the market. In addition, our website offers numerous articles that cover the ins and outs of beekeeping, including helpful tips and guidelines.
Overview of the Best Beekeeping Starter Kits
10. Mann Lake HK170 10 Frame Traditional Complete Hive Kit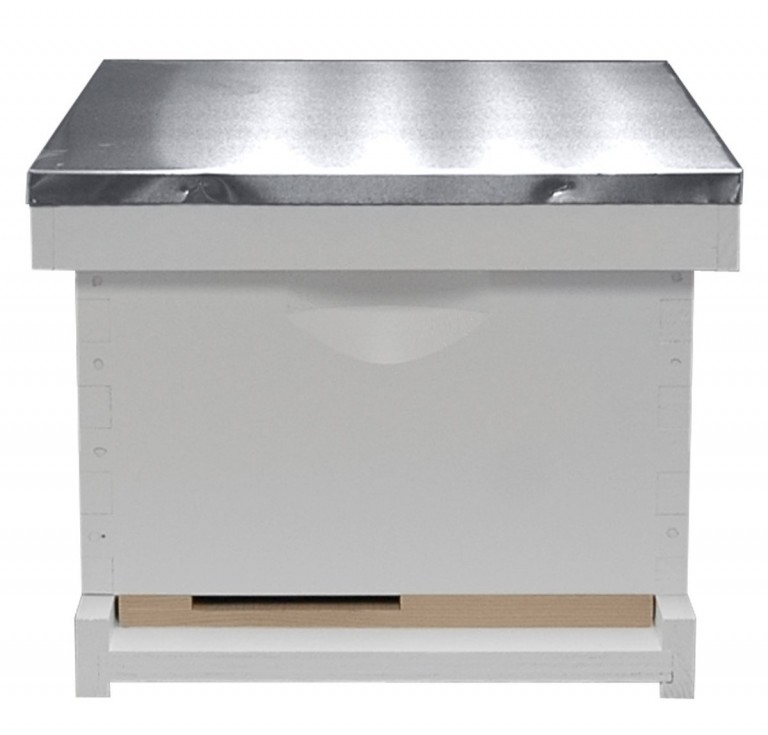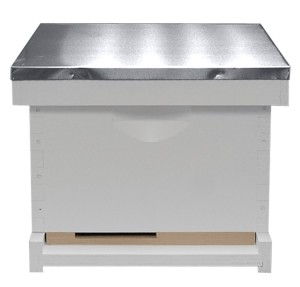 The Mann Lake HK170 beehive starter kit is a top-quality choice for those starting out in beekeeping. It includes everything you need to get started, including an assembled 9-5/8 inch hive body, ten assembled 9-1/8 inch wood frames with waxed Rite-Cell foundation, a pre-assembled bottom board with an entrance reducer, and an assembled telescopic cover with an inner cover. The kit is designed to allow for future expansion by adding a second deep hive body.
One of the standout features of the Mann Lake HK170 is that it is already assembled, so you can get started right away without any extra work. However, the kit is not pre-finished, so you may need to seal or paint it to protect it from the elements. It's also important to note that you'll need to take care of the bee space, which means making sure the gaps between the frames are stacked correctly.
Overall, the Mann Lake HK170 beehive starter kit is a great option for both novice and experienced beekeepers. If you'd like to read our full review of the kit, click here.
Check Price
9. Goodland Bee Supply GL-2B2SK Double Deep Box Kit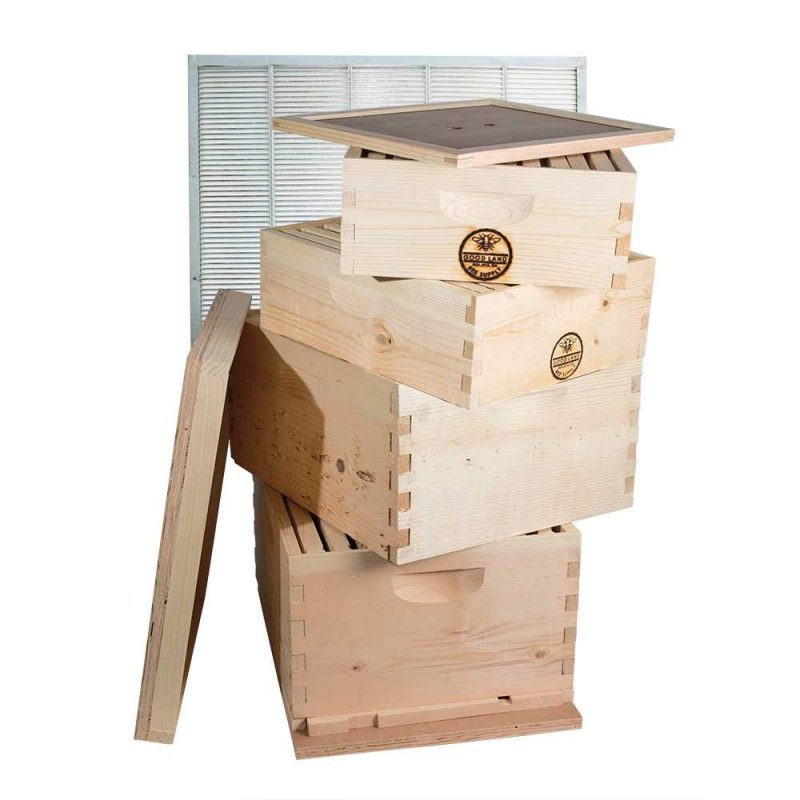 The Goodland Bee Supply GL-2B2SK Double Deep Box Kit is a complete solution for setting up a Langstroth beehive, including two deep boxes, two shallow super boxes, frames, foundations, a telescoping top cover, an entrance reducer, and a queen excluder. All parts of the kit are shipped unassembled to prevent damage, but once assembled, the fully assembled beehive provides plenty of space for a honeybee colony to grow and store honey. All is needed is for you to assemble the beehive and place it at a convenient location.
The kit is made of wood and comes in a 10-frame size, with the option to add one or two additional super boxes if desired. The wooden pieces of the kit feature nicely shaped grooves and firm joints for easy handling, and the Goodland Bee Supply logo is burnt into one side of each beehive box as a mark of quality.
To read our full review of the Goodland Bee Supply GL-2B2SK Double Deep Box Kit, click here.
Check Price
8. Harvest Lane Honey Beginner Beekeeper Kit
The Harvest Lane Honey Beginner Beekeeper Kit is a budget-friendly option that includes the essentials for getting started with beekeeping. The kit comes with a brood box in a Langstroth hive, an inner cover, a solid bottom board, frames with foundation, a hive tool, a bee smoker with fuel pellets, and a bee brush. It is shipped fully assembled, but may sustain minor damage during shipping, particularly to the bottom board or cover of the hive.
Despite this, the solid construction of the Langstroth hive minimizes the extent of any damage and makes it easy to fix once the kit arrives. This beginner beekeeper kit is suitable for those who already have their first hive and other necessary beekeeping equipment, or as a second or third hive for an apiary.
To read our full review of the Harvest Lane Honey Beginner Beekeeper Kit, click here.
Check Price
7. Little Giant HIVE10KIT Beginner Hive Kit

The Little Giant beginner hive kit is a high-quality set of beekeeping equipment that includes a hive in the reliable Langstroth design, with 10 frames that have foundation pre-installed. It is easy for beginners to assemble and set up their apiaries using this kit, and the joints in the Langstroth hive are tight and well-made. The kit also includes a beekeeping veil, smoker, hive tool, beekeeping guide, bee brush, gloves, and a frame feeder, as well as fuel for the smoker.
It has everything you need to start beekeeping, although it does not include equipment for honey harvesting such as an extractor. The Little Giant beginner hive kit is suitable for both men and women and comes with friendly and effective customer service to help resolve any issues that may arise.
To read our full review of the Little Giant Hive 10 kit beginner hive kit, click here.
Check Price
6. Busy Bees 'N' More Langstroth Beehive 10 Frame Starter Kit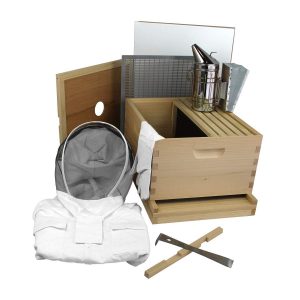 This is a 10-frame beekeeping starter it with beehive box and additional accessories. It is made by Amish workmen in Ohio, USA. The kit is composed by Busy Bee 'N' More, which enjoy a good reputation in the manufacture of beekeeping supplies. You are therefore sure of good quality in the beehive box and other components of this kit. This kit comes with 1 beehive box. It is a 10-frame deep brood box made using Eastern white pine wood sourced from Michigan and Pennsylvania States. For the brood box, you are provided with beehive frames, a bottom board, an inner cover, and a telescoping top cover.
Beehive frames in the kit are of the CellTech type. There are 5 such frames in the kit. They come with black foundation sheets made sing food grade plastic. The sheets of foundation are dipped in beeswax before being shipped to you. They are therefore quickly accepted by honeybees of the colony you install in the brood box. This it makes use of a screened bottom board. The inner cover included in the kit has a mason jar feeder hole Accessories, equipment and tools included in this kit are leather beekeeping gloves, a breathable protective beekeeping jacket with veil, a bee smoker and a hive tool. You may purchase this beekeeping starter kit in an optional 8-frame configuration.
Starting beekeeping is easy with this kit. It works as a nuc hive and as a brood box on which you add other beehive boxes to get a Langstroth beehive setup. Beginner beekeepers are especially suited to use this kit. Furthermore, this beekeeping starter kit allows you to implement their preferences such as painting the beehive box and use of foundationless beehive frames if they choose to.
The only downside is that the kit doesn't include a whole lot, so there there are many additional accessories and equipment you will need to purchase for your beekeeping operations.
Check Price on Amazon
Check Price on Galena Farms
5. NuBee 10 Frame Starter Beehive Kit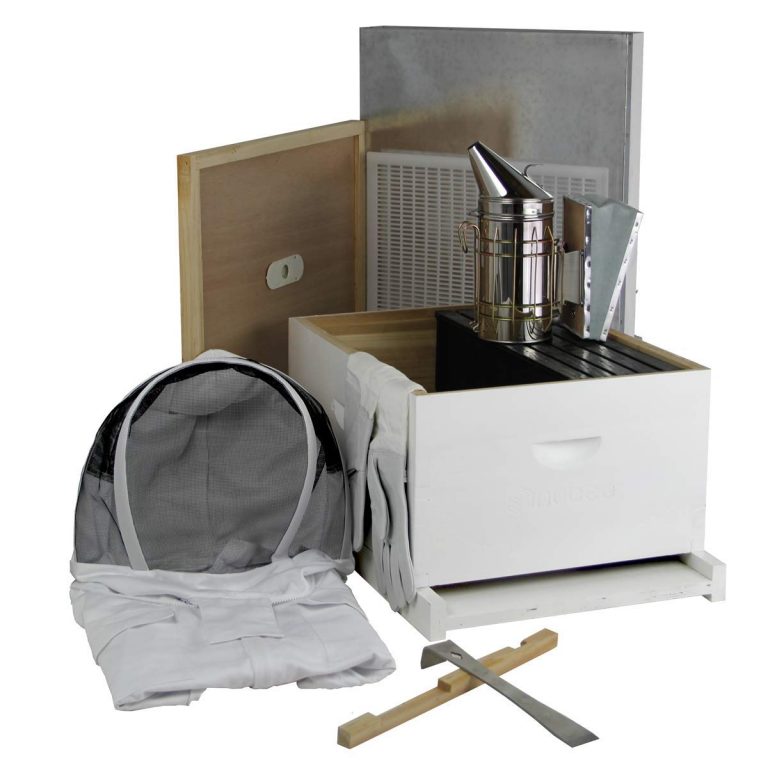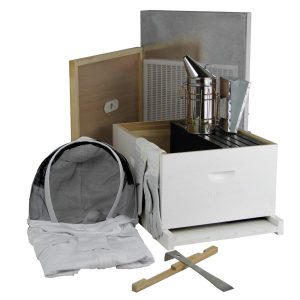 This is a basic beekeeping starter kit with one beehive box and accessories. It is suitable for holding a honeybee colony for a short period of time. This is because the beehive box in the kit is a 5-frame nuc hive. The box comes fully assembled and painted. Joints on the box are strong dovetail joints so the box does not come apart easily. You are also free to further strengthen the joints using wood screws, nails or staples. In the package you receive are 5 nuc frames to use in the beehive box. The frames are fitted with black foundation sheets made using plastic. They come already dipped in beeswax so honeybees easily accept them.
The NuBee 10 Frame Starter Beehive Kit includes an inner cover, top cover and bottom board for the nuc beehive box. You also get a queen excluder for your future beekeeping. Equipment and accessories included in this beekeeping starter kit are a beehive smoker, beekeeping gloves, protective beekeeping jacket, an entrance reducer and a hive tool. These are enough for your initial needs settling a colony of honeybees in the beehive box. They are also adequate for the management of the honeybee colony in the provided beehive box. All items in the kit are made using good quality materials so they are effective and last for long.
Beekeepers starting a new colony of honeybees are provided with enough equipment and tools to house a colony and manage it for some time. What's more, there is adequate provision of protective gear for the beekeeper in this beekeeping starter kit. You get a bee smoker, leather beekeeping gloves and a beekeeping jacket to ensure you do not get stung by bees.
It must be noted however, that this beekeeping starter kit is for holding a honeybee colony for a short period of time. You will eventually need to add more frames and beehive boxes as the colony grows.
Check Price on Amazon
Check Price on Galena Farms
4. BuildaBeehive Gold Standard Beehive Starter Kit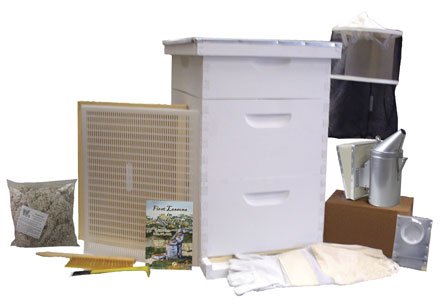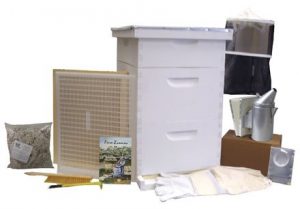 There is fun in beekeeping with the BuildaBeehive Gold Standard Beehive Starter Kit. The fully assembled kit is among the fastest way that new beekeepers can use to get a strong start in beekeeping. The kit is made of good quality wood that lasts for long. The kit comes fully assembled minus the bees. It prides itself in two brood boxes and a super box. The super is built in an extra-medium size.
Other features of the Gold Standard Beehive Starter Kit include:
A bottom board.
Frames with foundation.
Inner and outer covers.
A queen excluder.
Beekeeping gloves.
A beekeeping veil.
A hive tool.
An entrance feeder.
A bee brush.
Bee smoker with fuel.
An instruction manual.
The beekeeping guide included is First Lessons in Beekeeping written by Keiths Delaplane.
The Gold Standard Beehive Starter Kit is built by BuildaBeehive. The company has been in the beekeeping supplies business for long enough to streamline their customer service to excellent standards. BuildaBeehive stands by its products and offers a cash-back guarantee on all its products.
Beginners in beekeeping will find the Gold Standard Beehive Starter Kit very useful. It has enough items in it that you will need only to buy a few additional items. The size of the Langstroth beehive in the kit is big. It allows you to have a large colony of bees that will produce a lot of honey quickly.
Super boxes that you buy separately from your beehive can be a big letdown, it may not sit well on your hive. This gives you an additional task of making adjustments to it in your quest to have it fitting well with your beehive. BuildaBeehive have saved you from this hassle by including a super box in this beekeeping beginners' kit.
Check Price
3. Goodland Bee Supply GLESUPERX2CTS1 Complete Beehive Kit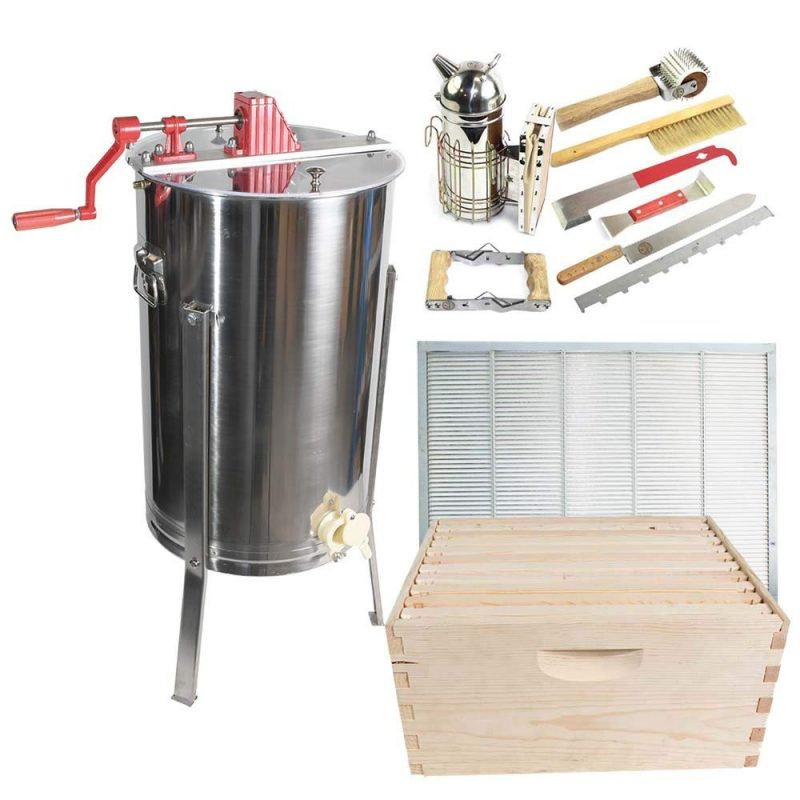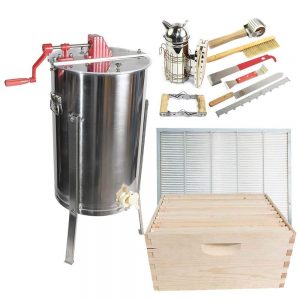 Another great starter kit that comes with most of the tools and equipment needed for beekeeping. The unit features a Goodland Bee Supply 2 Frame Stainless Steel Manual Honey extractor and a complete beehive kit.
The honey extractor is nothing fancy, but it is durable and works well – a great tool for beginners.
All the inner and exterior components of the beehive kit are impressive. It has 2 large kiln dried pine supers that have 20 frames measuring 9 inches each. It also has 20 pre-waxed plastic brood box Pierco Foundations.
Included also is:
A bee smoker.
A frame spacer.
An uncapping knife.
An uncapping roller.
A frame grip.
Two wooden handle hive tools.
One telescopic hive cover.
A bottom board that has an entrance reducer.
An inner hive lid.
To read our full review of the Goodland Bee Supply GLESUPERX2CTS1 Complete Beehive Kit, click here.
This beehive kit is covered by a warranty and therefore you are guaranteed of quality for your money. The main drawback associated with this unit is that it does not include any beekeeper beginner book or guide.
Check Price
2. Mann Lake HK110 Basic Beekeeping Starter Kit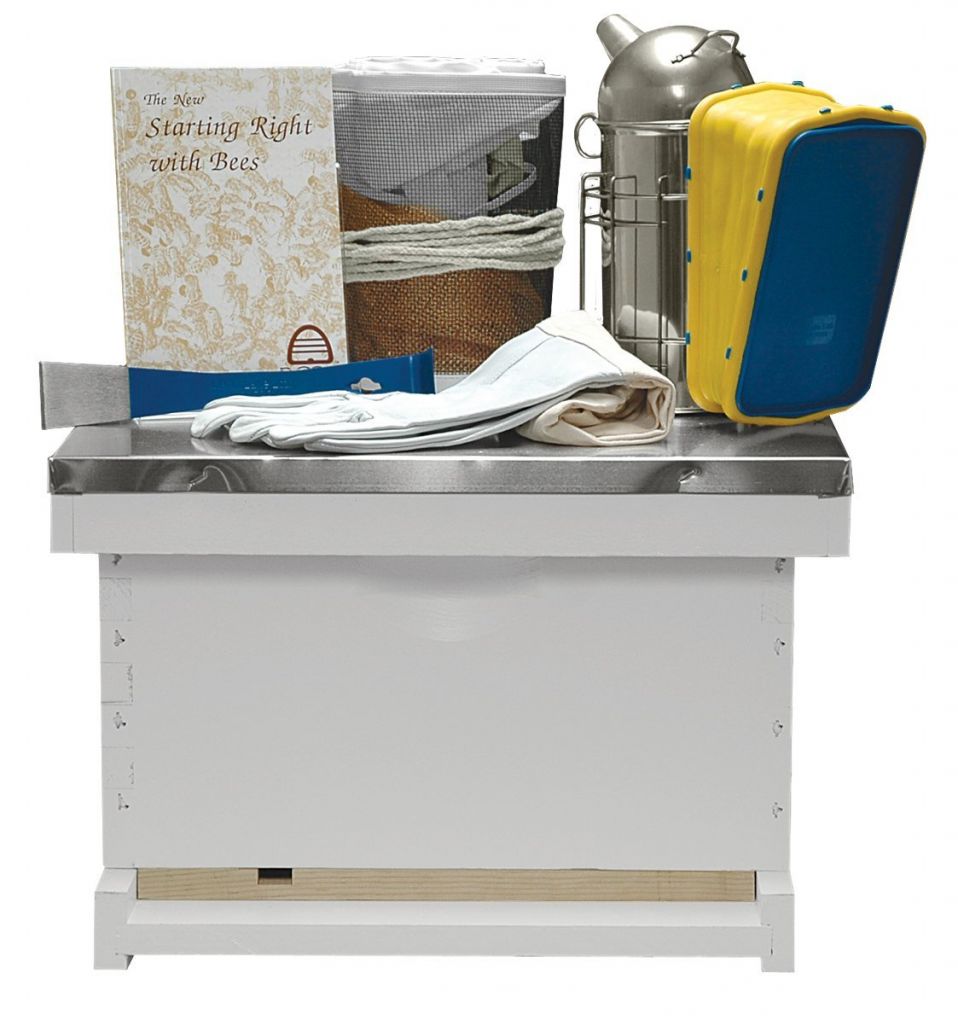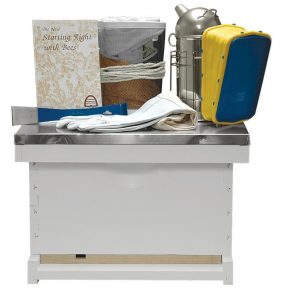 This is an ideal 10 frame traditional starter kit designed for all skill levels: beginner, hobbyist, or professional. It is a US made beehive kit that is delivered fully assembled from a top manufacturer. In addition to that, it features all the best accessories required for beekeeping. The hive body has a dimension of 9-5/8 inches and it is already painted. Available also in this hive kit are 9-1/8 inch wood frames that have waxed foundation, a bottom board with reducer, already assembled, and an assembled telescoping cover and an inner cover.
To read our full review of the Mann Lake HK110 Basic Beekeeping Starter Kit, click here.
The Mann Lake HK110 hive kit is quite outstanding when compared to some other hive units available in the market today.
The kit includes:
10 frame traditional hive for beekeeping.
Fully assembled upon delivery and ready for use.
Comes with telescoping cover already assembled and with an inner cover.
Hive body is 9-5/8 inches and already painted.
Wood frames have a dimension of 9-1/8 and are assembled and have foundation.
10-inch hive tool.
Alexander bee veil.
A pair of economic leather gloves.
Dome top smoker.
A beekeeping book entitled Starting Right with Bees.
Check Price
1. BuildaBeehive 10 Frame Deluxe Beehive Starter Kit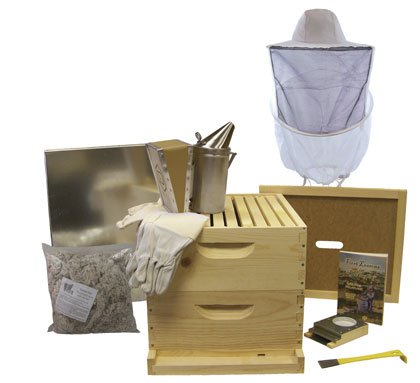 If you are a pro beekeeper and looking for an unassembled unit with all you need for your beekeeping activities (except a honey extractor), then look no further. This upgrade from the Standard Starter Kit comes fully packed with some essential beekeeping equipment and tools such as:
Bee veil.
Hive tool.
Easy to lift hive.
Bee smoker.
Bee smoker fuel.
Gloves that fit any bee suit.
One 10-frame 6-5/8 inch wooden super.
Ten sheets of plastic foundation.
An inner cover.
An entrance feeder.
Ten top bar frames measuring 6-1/4-inches.
A reversible entrance reducer.
A bottom board.
To read our full review of the BuildaBeehive 10 Frame Deluxe Beehive Starter Kit, click here.
Just like all other BuildaBeehive products, this starter kit is covered by a money back guarantee and therefore if unsatisfied for any reason you are free to return the item for a refund of your money. Only a few manufacturers give such an offer and that is one of the reason I never hesitate in recommending BuildaBeehive products to a friend.
The components of this kit are high quality, strong and durable. They come together nicely and complement each other so you do not need to buy many additional items for your beekeeping operation.
An important benefit associated with this ten frame unit, is that you can add in more equipment to your hive whenever you want to expand. The only flaw with this unit is that it comes unassembled and without proper instructions which may be a challenge to the beginner. But overall, it is a great unit and I recommend to any one whether pro or beginner.
Check Price
How to get the Bees into your Beekeeping Start Kit
You might have noticed that none of these beekeeping starter kits come with the most important thing needed for beekeeping – the bees! So, where can you get them? Well, there are two ways you can go about doing that. You can either buy your bees or catch your own swarm in the wild.
Type of Beehives used in Beekeeping Starter Kits
You may already know that there are four main types for bee hives: the Langstroth bee hive (which is arguably the most popular), the top bar bee hive, the Warre bee hive and the British Standard National bee hive (which as the name suggests, is mainly used within the United Kingdom). Let's discuss each of them in a bit more detail.
1. Langstroth Beehive
This is a popular choice among beekeepers. It derives its names from father of modern beekeeping: Lorenzo Lorraine Langstroth. Similar hives across the globe have similar designs to the Langstroth hive and have similar names. They are common in various regions across the globe including: South America, Europe, Australia, Asia and North America.
Advantages
It is extremely easy to harvest the honey. It facilitates an easy access to the honey stores and this can be carried out without disturbing the queen.
Standardization makes this hive type the best for beekeepers whether small or large scale. The components are standard in size and shape and that means you can take the honey frames and brood from a stronger hive and share with a weak one. It also makes it easy to find replacement parts when needed.
Portability is a great advantage associated with this hive. Its components can easily be disassembled and restacked and thus it makes it easy to move this type of hive.
Maximum productivity is attained through this hive. Its design allows for minimal drone production and maximum brood and honey production. They are the best for rearing queens and pollen and propolis collection.
They are the best choice for learners. Tons of information is available on use and management of these hives.
Disadvantages
Pretty heavy when fully packed with honey and brood.
This type of hive is not so much appealing to the eye.
They lack the natural design that allures bees.
2. Top Bar Beehive
This type of hive has been around for many years. They have a simplistic design and never use any artificial foundation. They are normally triangular boxes on legs and have a lid in addition to screened access on its ends. Some beekeepers add plexiglass panel on of its sides so that they can observe the bees at work.
Advantages
You can set this up on your own and thus it is much cheaper.
Easy to harvest the honey since all you have to do is work on one frame at a time. It eliminates the hassle involved in lifting heavy supers.
With this type of hive the bees are least disturbed.
Economical terms of space usage. Set aside one side until it is needed by the colony.
Disadvantages
Affected by changes in temperature. Extreme heat and cold can devastate colonies.
Does not offer standardized equipment.
Inconsistency in production. Difficult to determine how much to leave or take.
3. Warre beehive
This type of hive derives its name from Emile Warré, a French Pastor. It has a completely different design when compared to Langstroth hive. It was created in early 1900s after some experimenting on various hive types. This resulted in what was to be referred to as "The People's Hive". Its overall design is smaller and its components square in design and not rectangular. As for this type, the boxes are added to the bottom and not the top also.
Advantages
Minimal intervention by the beekeeper is required for this type of hive. Its overall design is like a hollow tree which can withstand extreme cold and hot weather.
The bees are provided with foundationless frames where they can build their comb. This gives the bees maximum control which results in healthy and more productive bees.
Moisture and temperature well regulated thanks to the insulating box of sawdust placed in between 2 cotton fabric layers.
Quite stylish unlike some other hive types. Looks good in your backyard.
Disadvantages
Requires some serious thinking if you need to supplement your bees with food since it lacks front feeder.
It costs much more when bought.
Makes honey harvesting a serious affair. Requires more effort unlike Langstroth hive.
Requires two or more persons to add supers since it is built bottom up.
4. British Standard National bee hive
This is popularly referred to as the National Hive and it is similar in design to Langstroth hive. Its signature feature is the smaller dimensions and shallow brood chamber when compared to a Langstroth. It boasts an open-mesh floor that allows the beekeeper to monitor varroa infestation. It also has deeper standard boxes, a roof, shallower honey super boxes, and stand.
Advantages
Facilitates easier monitoring of Varroa mites.
Allows for a two-way orientation of the frames; parallel or perpendicular to the entrance.
Offers excellent ventilation for the bees.
Can be handled by one person even when full of honey.
Can utilize up to 12 frames (14 x 8-1/2 inches or 14 x 5-1/2 inches).
Disadvantages
Best suited for non-prolific bees. May not be ideal for heavy producers.
Conclusion
Beekeeping is a fascinating venture and it becomes more exciting when you know what you are doing. Any of the beekeeping starter kits listed above can make it so much easier for you to grow your bee colony and scale up your operation. These kits are excellent for all beekeepers – whether novice or professional. Some come assembled whereas others are unassembled. Choose the one that best meets your budget and needs. Additionally, understanding how to catch a bee swarm can help eliminate the need to buy bees.
Do you own any of the beekeeping starter kits on this list? Which other kit(s) do you think should be added to this list? Leave a comment below and let us know.