If you purchase an independently reviewed item through our site, we earn an affiliate commission. Read our affiliate disclosure.
The idea of beekeeping invokes fear in some people. This fear is not misplaced because no human being can stand the sting of the bees. In fact, there have been cases of people who have been stung to death bees. However, technology has changed the face of beekeeping for the best. With the right suit, you can inspect or harvest your beehive without fear of getting stung by the bees. This article presents the best beekeeping veils that will guarantee your safety, as well as your comfort while you are around the beehive. Different beekeeping veils are not created equal. They come in various deigns, shapes, models, and types and that means you can never run short of what to choose from. Choose the one that will suit your needs best and is within your budget. Let's check them out.
In Depth Overview of the Best Beekeeping Veils
10. VIVO BEE-V107V Square Beekeeping Veil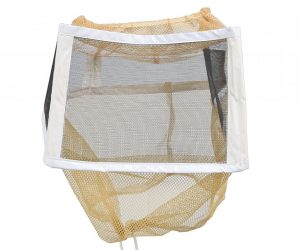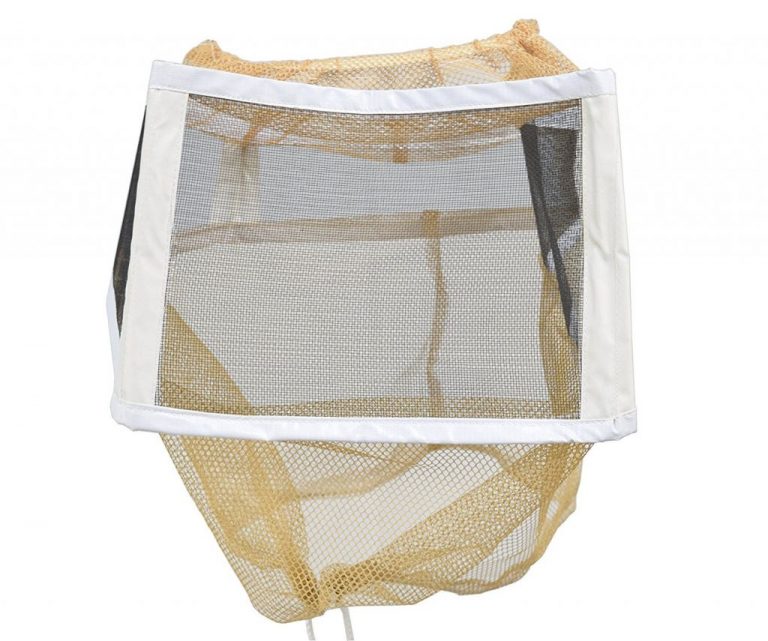 Featuring polyester and metal wire mesh is the VIVO BEE-V107 square beekeeping veil. It does a great job as a buffer against bees, mosquitoes, flies, and other insects. Wear this when working on your garden, beehives, hiking, sleeping out in the wood, or undertaking minor errands in your backyard. It has an elastic top opening and offers a 9-1/2 by 7 inch view which guarantees maximum visibility when undertaking your errands. This veil can also be folded flat for easy storage.
Its elastic top fits perfectly into the beekeeping helmet or hat and the bottom opening has a drawstring that gives a tight closing to prevent aggressive bees from coming in. You will also enjoy plenty of head space within the 11 inch deep sides that also provide excellent ventilation. The veil is designed to fit both adults and older children. You will not feel its weight on your head when walking around. The veil weighs 4.8 ounces and has a dimension of 9 x 1 x 2 inches. It is definitely a steal for the money.
The purchase consists of the veil only; the bee hat would have to be bought separately.
Check Price
9. Kocome Beekeeping Veil with Round Cowboy Hat
This is another excellent pick for the beekeeper with its anti mosquito, bee and insect head and face protector. It is designed using denim and it has 1 steel ring and 2 steel lock. The veil is designed to offer maximum protection and comfort. Its cowboy hat offers a generous round brim and has a durable mesh at the front and cowboy netting at the back. This ensures you are kept cool even when the weather is extremely hot and unbearable.
This beekeeping veil is not only tailored for beekeepers but it is also ideal for those who would like to keep off mosquitoes and other insects while working in the garden, hiking, golfing, or sleeping out in the woods. The veil has elastic loops to allow for a snag fit against the clothing. It also weighs approximately 8.2 ounces which is bearable to walk around with. You would never desire a veil that is tasking to carry around. As for the price, it is very affordable provides great value for the money.
Check Price
8. Novo Beekeeping Veil with Square Hat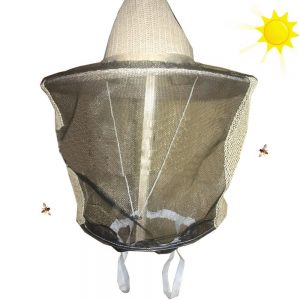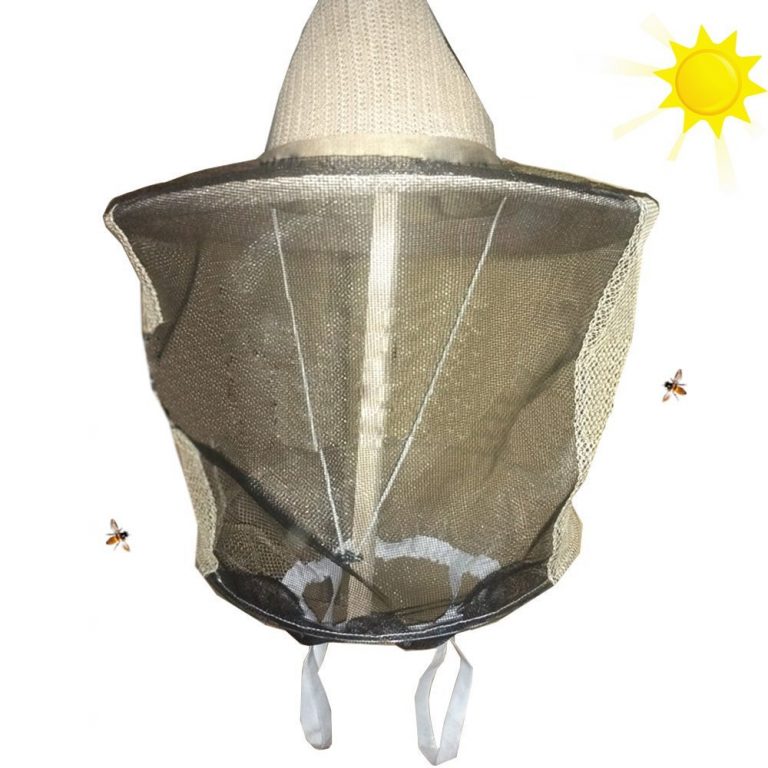 This is one of those veils that are designed for adults only. It is a unisex veil that will fit all body sizes too. Keep yourself safe from bee stings by wearing this comfortable veil that works well even during hot months. It is made of breathable material and fits well on your face without obstructing you when working on the hives. It is also well designed to allow for use with protective gloves.
The Novo Beekeeping Veil with a square hat is black in the front and its other places are white. It weighs only 1 pound and that means you can walk around with it without feeling burdened. Nothing can be as frustrating as trying to walk around with a heavy item on your head during a hot summer day. This light veil eliminates all that and gives you the required protection when harvesting or inspecting the hives. This is a great fit for all skill levels.
Check Price
7. Goodland Bee Supply Natural Cotton Beekeeping Veil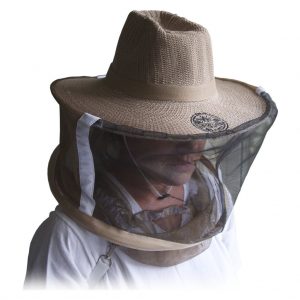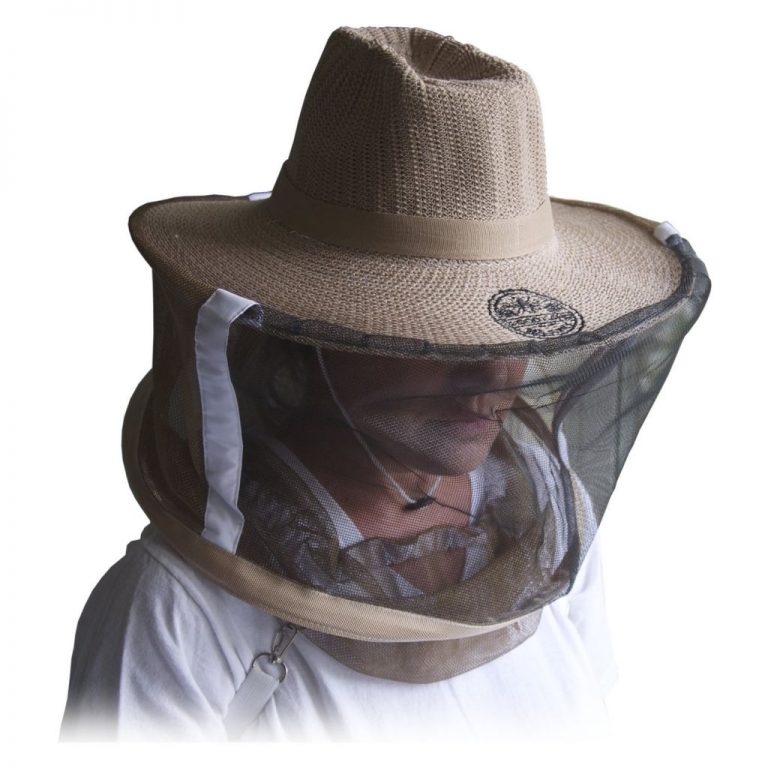 Weighing 9.6 ounces and with a dimension of 16 x 16 x 2.5 inches is this natural cottonbeekeeping veil from Goodland Bee Supply. It is a professional grade veil that offers top notch protection against aggressive bees. This is made for those who would love to keep off bees while harvesting or inspecting their hives and still get the required comfort even when it is extremely hot. The fabric is light weight and breathable and the veil is designed in such as way that gives the beekeeper maximum visibility.
This beekeeping veil is made of glass fibre that has a fire proof coating. It is also hand washable and will fit well 6-3/8 to 7-3/8 cap sizes. It is easy to remove and will serve you well on those days when you do not want to wear a full bee suit. It will also come in handy when you need assistance and your helper does not have full gear. You will enjoy lots of ventilation as well as protection. You can never go wrong with this beekeeping veil.
Check Price
6. Mann Lake CL122 Stingless Binding Round Veil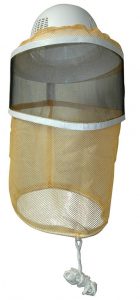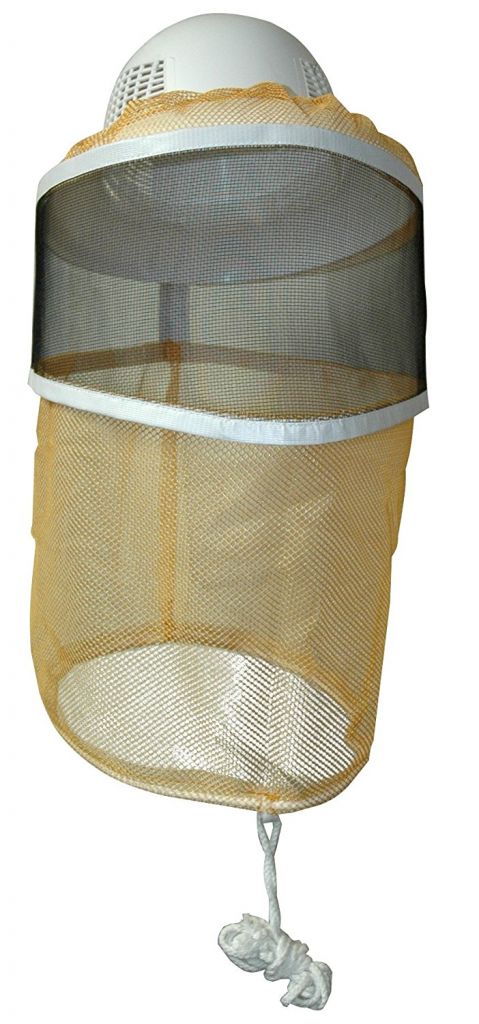 The thought of being around bees scares some people to the core, let alone the reality of actually opening and working on a beehive. But pro beekeepers will tell you that it does not really have to be scary when you understand what you are doing and have the right gear for working on the beehive. The Mann Lake CL122 Round Veil is a beekeeping veil that ensures you are well secured when inspecting the hives or harvesting your honey. It has all that you may desire of a protective beekeeping veil. It is available in elastic, string or zipper that each guarantee a snag fit.
This rounded veil with its stingless binding is a top choice for the beginner, hobbyist or professional. It does not have seams that can obstruct vision and has a string. It weighs barely 5.6 ounces and has dimensions of 14 x 14 x 8.1 inches. It is important to note that this is a veil only and you'd have to buy an additional bee hat. You can however use a baseball hat since it works just fine. The main advantage associate with it is that it never gets hot underneath even when temperatures are extreme and unbearable. It is sure quality for the price.
Check Price
5. Humble Bee 310 Beekeeping Jacket with Round Veil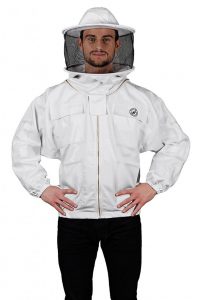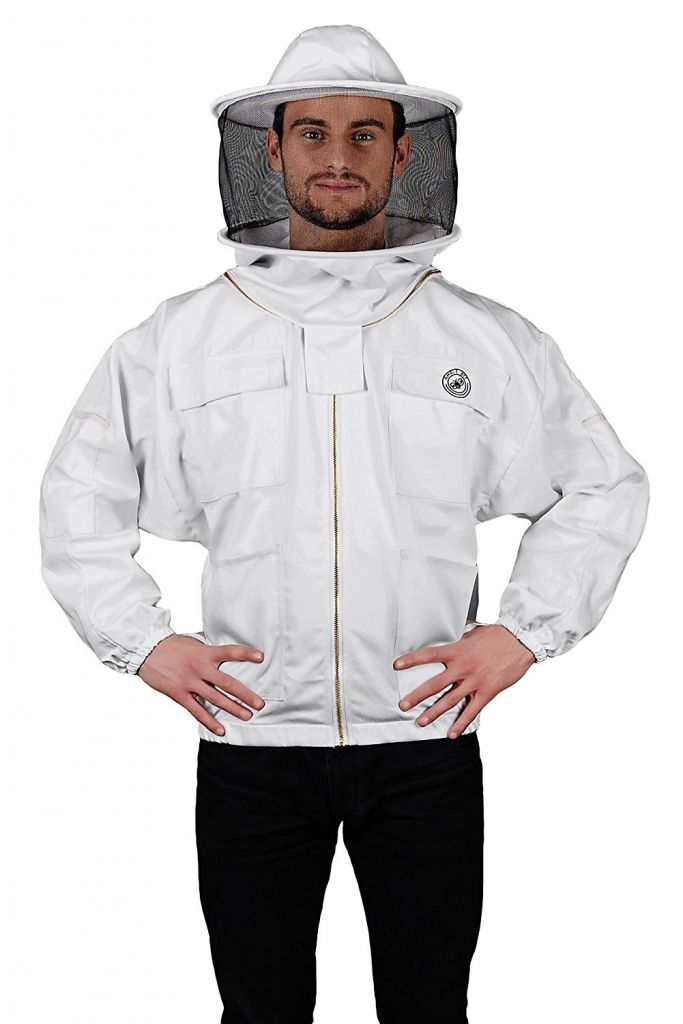 Enjoy the benefits of a beekeeping jacket as well as a veil by investing in this beekeeping gear. It is available in pretty much all sizes: XX-Small, X-Small, Small, Medium, Large, X-Large, XX-Large, and XXX-large. You will therefore get a right fit for your body size. The veil is self-supporting and is removable for easy storage and cleaning.
As for the jacket, it is made of 50% cotton and 50% synthetic blend which provide excellent protection from bee stings. It is also comfortable to wear in all weather conditions. Other features include; elastic waist, elastic wrists, as well as thumb holds that secure everything in place. Get a good quality jacket and veil at one price and enjoy your beekeeping.
Check Price
4. Natural Apiary Apiarist Beekeeping Jacket with Fencing Veil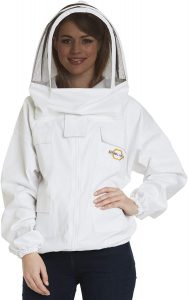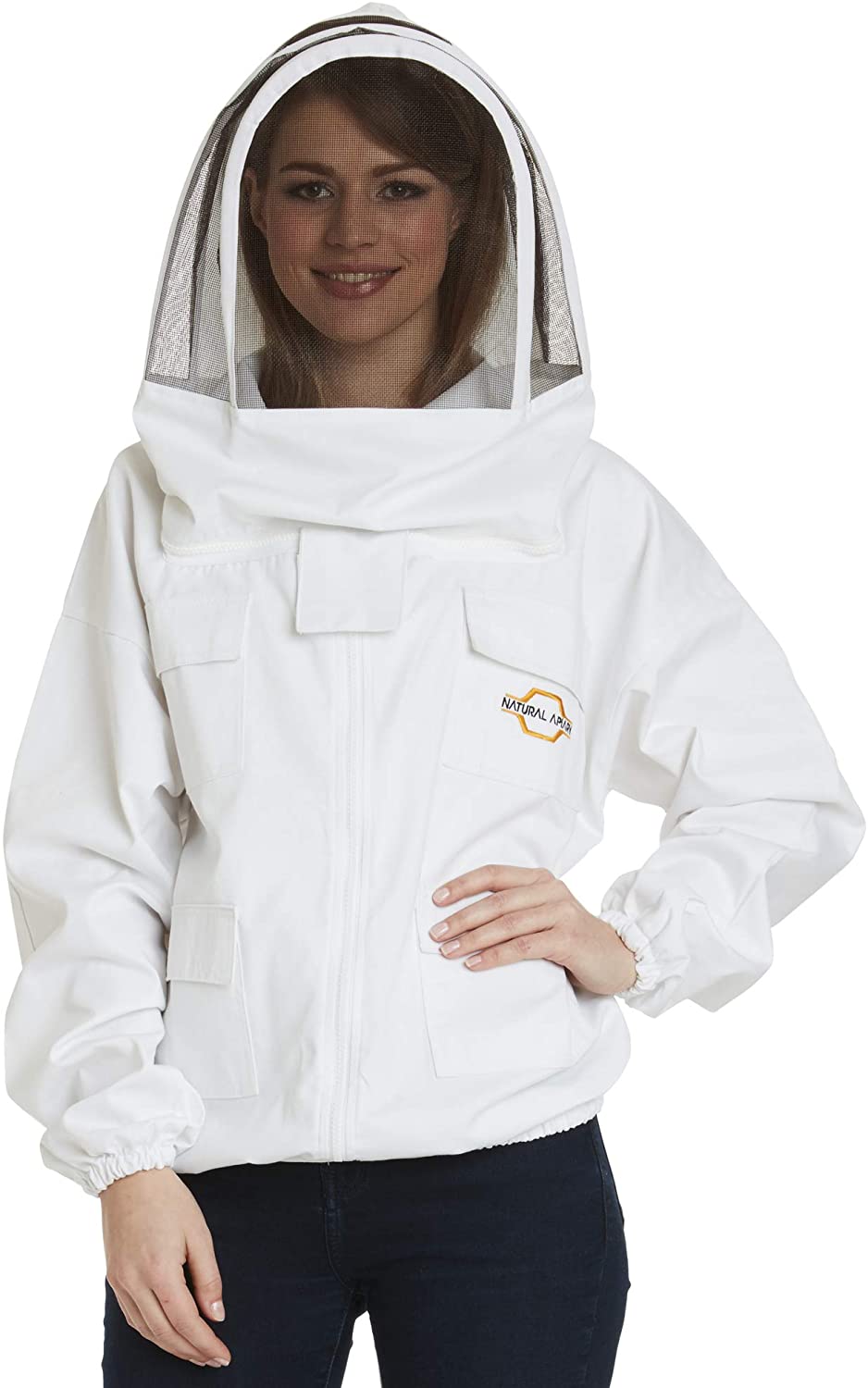 This is a great choice for the beekeeper who wants the jacket as well as the veil. It is an attractive looking beekeeping gear designed to make the task fun and enjoyable. Its elastic forearms and ankles are particularly impressive since it prevents bees from getting in. The veil is also detachable and to facilitate washing or storage. You can also keep your beekeeping accessories on its perfectly placed pockets that are spacious enough to accommodate all you need.
This Natural Apiary beekeeping jacket is made using 65% cotton and 35% polyester. It is machine washable and comes with strong YKK Zippers that are not only strong but reliable as well. Available also is the reinforced extra thick collar that ensures your neck is well protected from stings. All stitching and zippers are tough and durable to offer the required protection for a long time. The jacket is well-fitting for a wide range of body sizes thanks to the fully elasticized waist that is accommodating. The pockets are also positioned to meet the needs of right handed and left handed users. The wood offers plenty of face room and the material is light and comfortable. It is also easy to put on and off the veil as well as the jacket. Overall, it is a good quality jacket with veil and worth the price.
Check Price on Natural Apiary
Check Price on Amazon
3. Humble Bee 220-ST Aerated Beekeeping Veil with Round Hat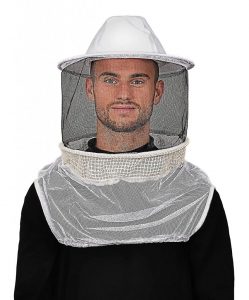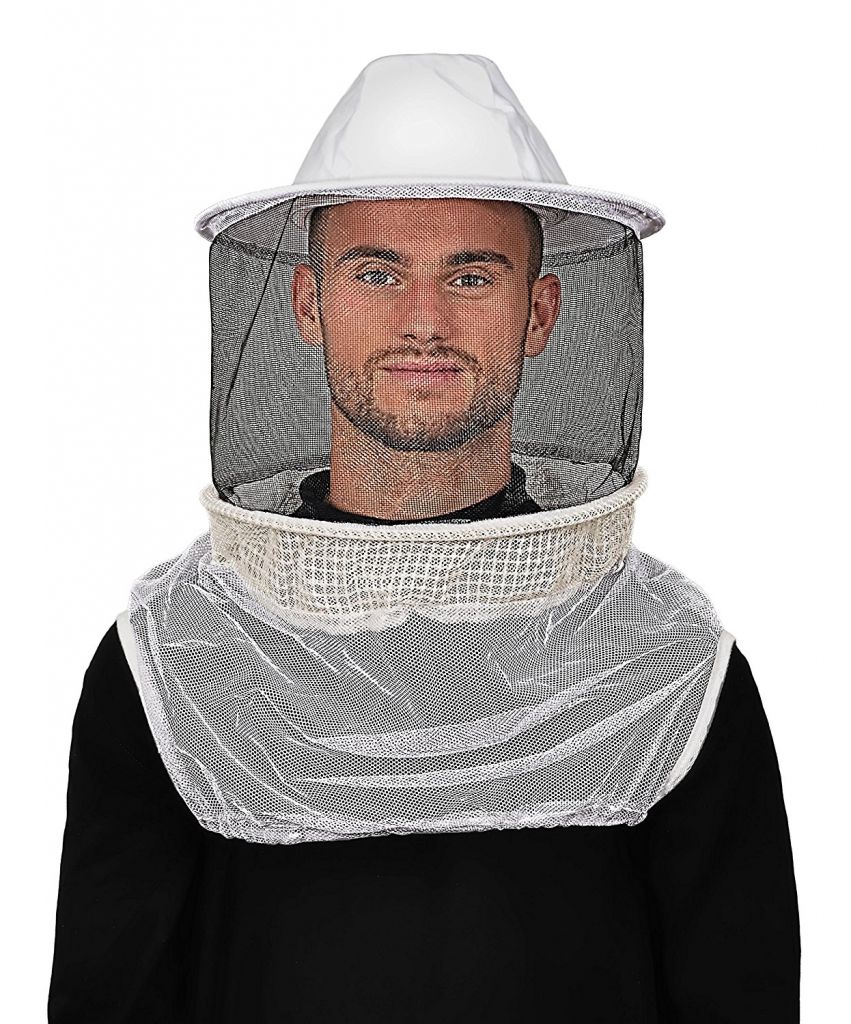 For those who already have a beekeeping suit but require a good quality beekeeping veil, this is a sure bet. It offers the quality value for price. Humble Bee is a well known brand when it comes to beekeeping equipment and accessories, and this veil lives up to the brand's reputation. You can wear it without experiencing discomfort in all weather conditions. It is particularly a standard size veil that will fit most beekeepers irrespective of sex of body size.
This veil is made of a 50% cotton and 50% synthetic blend. This combination brings out a breathable veil that feels great on your head. It also comes with an oversized mesh that runs the neck and shoulders so as to offer maximum protection from stings on these areas. The elastic straps also ensure the veil is well secured in place. The veil is also easy to put on and off and weighs barely 8.8 ounces which is almost negligible to feel on your head. This product has a dimension of 13.2 x 13.2 x 1 inches and is comfortable to walk around with. Exceptional workmanship has been put to the design so as to guarantee maximum comfort and protection. You can never go wrong with this beekeeping veil.
Check Price
2. Forest Beekeeping Jacket with Round Veil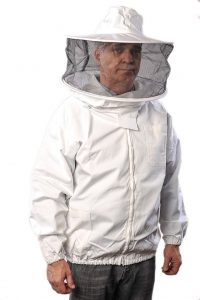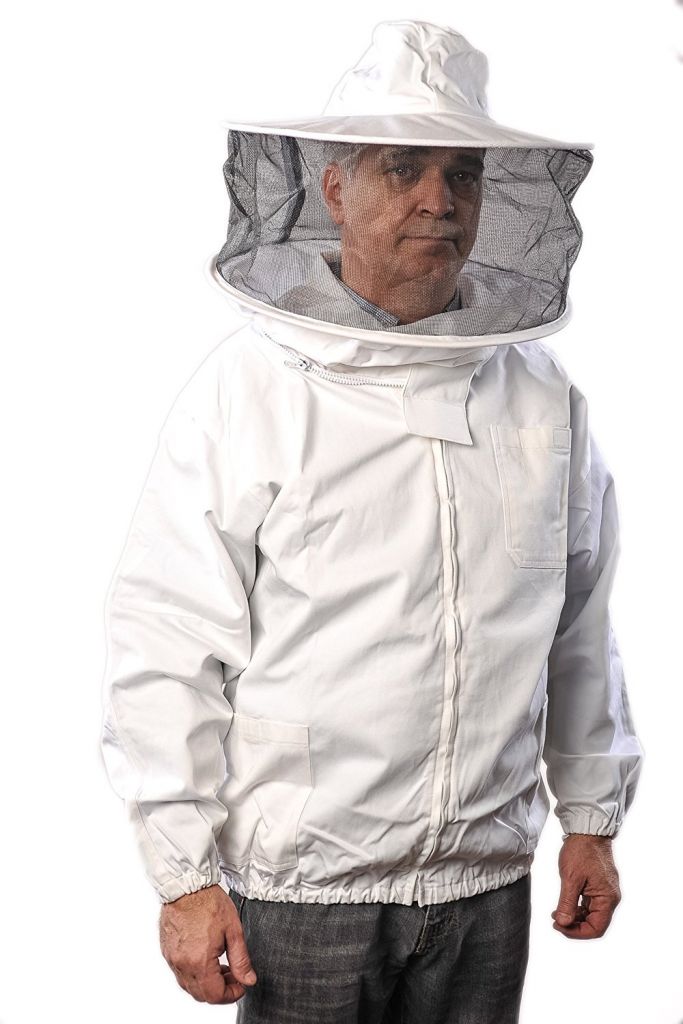 If you have ever tried an uncomfortable beekeeping veil, then you can understand how frustrating it becomes during hot summer months. Things can even be much worse if the bees come close to your face. The Forest Beekeeping Jacket with its round veil hood is tailored to give maximum comfort and protection to the beekeeper. It made of cotton and its round wood is made of 100% premium cotton blend. The hood is double layered so as to prevent bee stings from come anywhere close to your face or skin. It is also detachable and has a velcro strap that guarantees a snag fit.
This beekeeping jacket has excellent quality YKK zippers that are longer lasting and it also has elastic waist and wrist in addition to a fiberglass screen that gives unobstructed view. It is a unisex design that is lightweight and features 3 front pockets for your convenience. This works great for commercial beekeepers as well as hobbyists.
Check Price
1. Humble Bee 221-ST Aerated Beekeeping Veil with Fencing Hood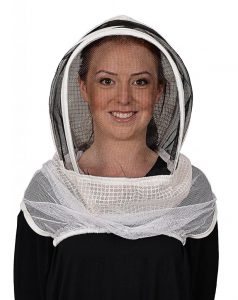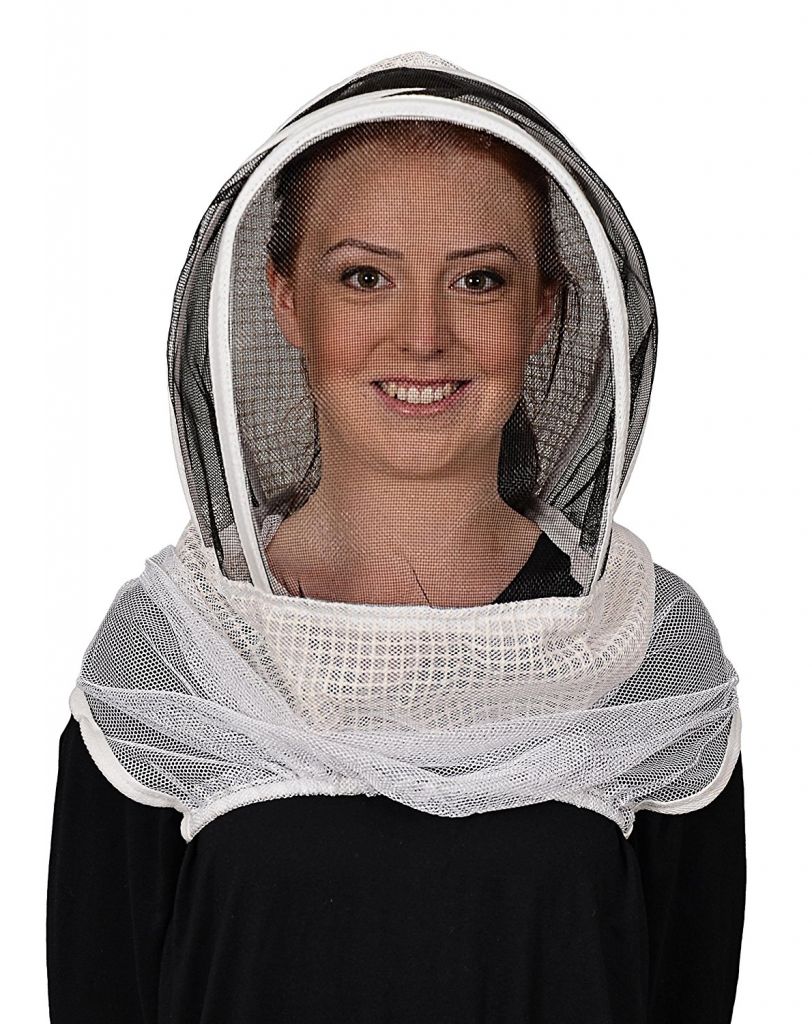 On top of the list when it comes to beekeeping veils is the Humble Bee Aerated 221=ST veil with a fencing hood. This veil is designed to offer maximum safety as well as comfort to the user. It is an excellent quality material pick that acts as a buffer against aggressive bees. The veil features a collapsible mesh as well as elastic shoulder straps. These ensure it is securely attached in place and the synthetic fabric is aerated to ensure you are comfortable even when temperatures are extremely unbearable. The veil also has a lightweight foam insert which protects the user from bee stings.
This unisex veil from Humble Bee with its oversize mesh provides maximum security on the shoulder and neck area. It also has elastic shoulder straps that ensure it is well kept in place. It is also kept off from your face so as to keep bees from coming close to your face. This is made possible thanks to the reinforced triple arches. This beekeeping veil is loved by many due to its excellent quality and unbeatable price. It is a sure quality for the money.
Check Price
A Final Word
A veil that is worth its price must provide maximum security as well as the comfort that will follow. Read through our selection of the best beekeeping veils that you can rely on today. Remember beekeeping is always fun and rewarding but it can also be disastrous if you do not have the proper gear. Bee stings can sometimes be serious, especially for those who are allergic to bee venom. It is better to be safe than sorry. Chooses a good quality veil and eliminate any potential bee stings.
You should also be sure to check out the best ventilated bee suits and the the best sting proof bee suits.
Do you own any of the beekeeping veils on this list? Which veil(s) do you think should be added to this list? Leave a comment below and let us know.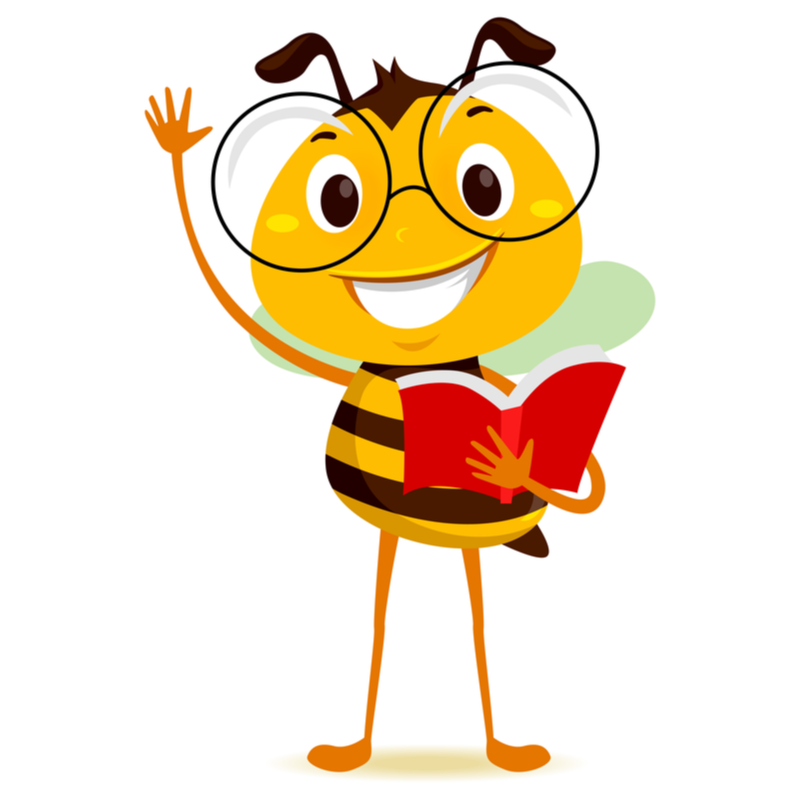 GET YOUR FREE EBOOKS BEFORE YOU GO!
As our gift to you, we're offering you our very own eBook bundle on getting started in beekeeping. Just enter your email and we'll send them to you.
No thanks, I don't want the free ebooks.