If you purchase an independently reviewed item through our site, we earn an affiliate commission. Read our affiliate disclosure.
Queen excluders are used to prevent the queen bee from having access to certain areas of the beehive. It is a barrier constructed to restrict the movement of the queen bee. The queen is larger in size than the other bees, and the queen excluder is made in such a way that while the worker bees can pass through it, the queen can't.
In this article, we are going to discuss the best queen excluders available for sale. There are many models available today, but only the best is suitable for you. When we are talking of suitability, we are referring to an excluder that will perform its required function while still being durable. One that will give you satisfaction; one that will give you value on every dime you invested in it.
The list of models you are about to peruse below is exclusive. For now, they are the best you can think of in the industry. Go through each of them and discover the model that is suitable for your needs. They are all durable and will serve you for a long time. They are simple yet function effectively. These queen excluders are designed to work with Langstroth beehives.
Overview of the Best Queen Excluders
10. HLPB Plastic Queen Excluder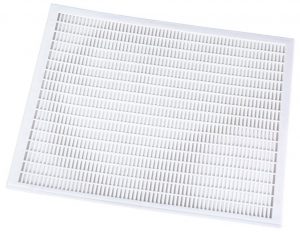 When it comes to queen excluders, HLPB has never disappointed. Its high quality queen excluder is perfectly fitting for 10 frame Langstroth hives. Its exceptional design restricts the queen from reaching the honey supers and it has the precise holes as required for a queen excluder to allow the other bees passage. I was quite fascinated by this unit as I found it perfectly-fitting and affordable. It is of good quality and works as expected. With its dimensions of 20 x 17.5 inches and a weight of 9.6 ounces, it has all you may ask of a good quality queen excluder.
Check Price
9. Harvest Lane Honey Mtl Queen Bee Excluder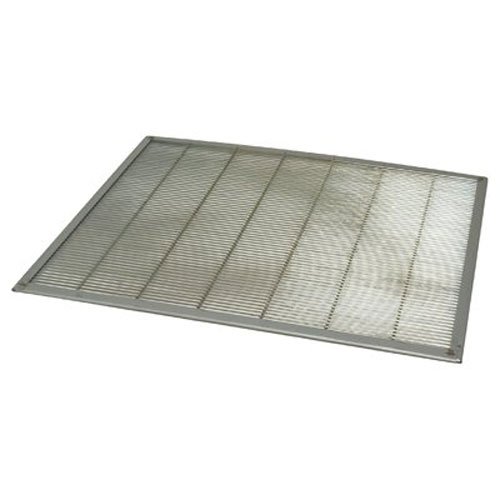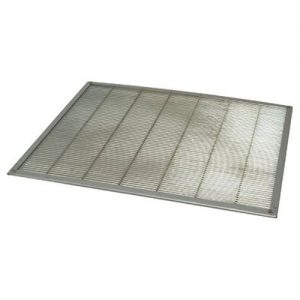 This excluder is best described as highly durable and a great value for the money. It is a metallic excluder that helps keep the queen bee within a restricted area and yet allows the worker bees to pass through its precise openings. This excluder is designed to be used between the top brood box and medium honey supers so that the queen can lay the eggs at the right place and not on the honey supers. It is easy to use and will fit perfectly on most beehives. The excluder weighs 2.15 pounds and has dimensions of 16.4 x 0.10 x 19.8 inches. It is a well made and good for the job.
I liked that all the grates have smooth edges. Those who prefer steel over plastic will prefer this queen excluder and it is one of those accessories that can be used over and over again. As for the price, it is affordable and certainly a quality for the money.
Check Price
8. Eco-keeper Plastic Queen Excluder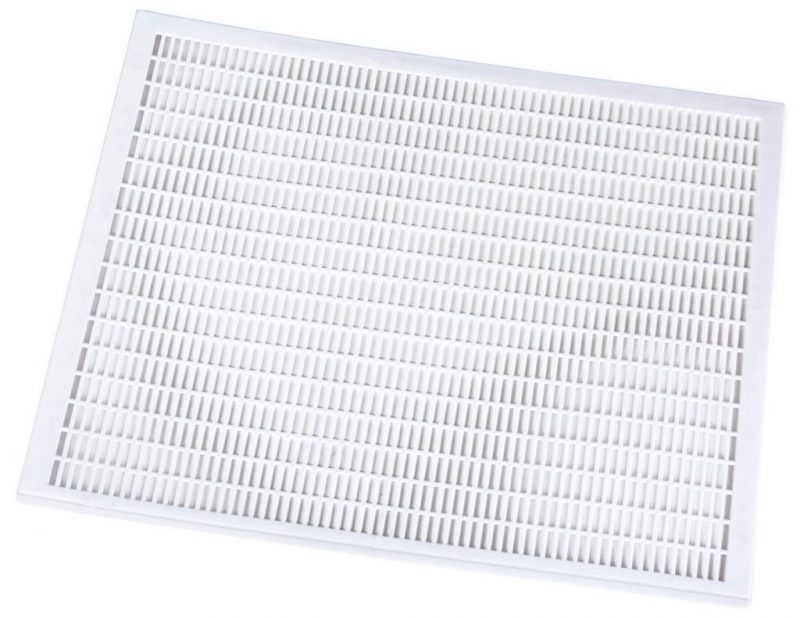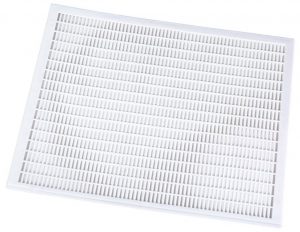 What specifically do you look for when considering a queen excluder? Well, my assumption would be the durability, functionality, material construction, ease of use, and of course, the brand. The queen excluder from Eco-Keeper to begin with is designed by a top manufacturer. It is made of durable plastic material, and is easy to use. The excluder holes are particularly of excellent size such that it permits only the worker bees to pass through to the honey supers. The precise holes confine the queen bee and the drone bees within the required area. Eco-Keeper has also come up with a design that easily fits into most beehives, is easy to clean and durable.
The 8 ounce excluder has dimensions of 20 x 16 x 0.5 inches and is designed to fit well into the beehive. The flexible plastic material makes it easy to handle it without breaking. It is also surprisingly affordable while still providing great value for money.
Check Price
7. Ambrose Bee Supply Plastic Queen Excluder (10 frame)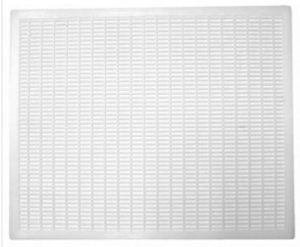 The inclusion of this queen extractor on the list is based on the features that have made it a top choice in the industry. Though made of plastic, it has proven over time that it is a performer. Highly durable, it is different from some of the plastic models that have issues with corrosion. This highly efficient excluder is designed to effectively keep the queen away from the honey spur.
They are available in packages of 1, 10 and 12. The latter will suit those with a larger number of hives. If you want an economic queen excluder that will not eat too deep into your pockets, one that will perform at the same time, then this excluder should definitely be considered. All the great benefits are yours. It is also incredibly durable.
Check Price
6. Little Giant Farm & Ag QEPL Queen Bee Excluder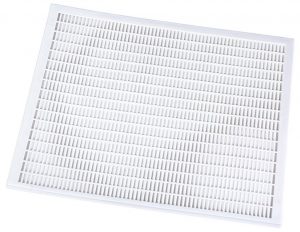 Another excellent product from Little Giant Farm designed to keep the queen securely in its rightful place. Its precise holes are best suited for the workers for accessing the honey supers and still restrict the queen bee from laying eggs in the honey supers. This excluder is perfectly-fitting for 10-frame Langstroth hives given its dimensions of 20 x 16.5 x 0.1 inches and a weight of 8 ounces. Its size is perfectly-fitting and it works flawlessly. It is an excluder that is ideal for those who want to ensure the queen does not lay eggs in the supers. The white color excluder is the best if you want to harvest clean honey from the supers with limited chances of eggs ending up in the supers.
Check Price
5. Foxhound Bee Company 10-Frame Plastic Langstroth Queen Excluder (4-Pack)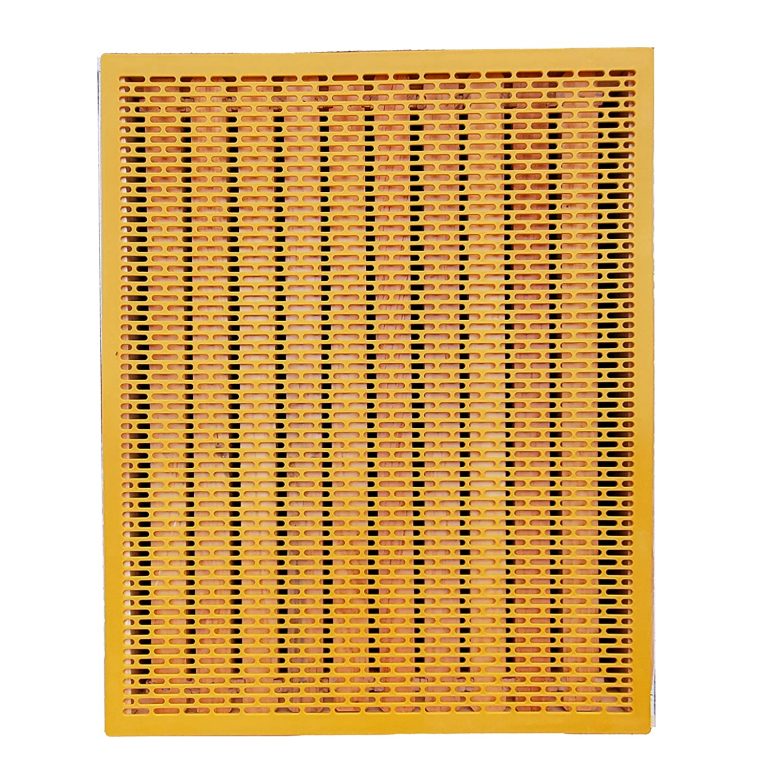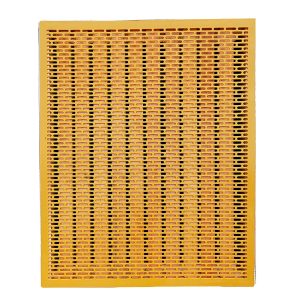 Producing clean honey without bee eggs and brood is made easy with this 10 frame plastic Langstroth queen excluder. The queen excluder is made by Foxhound Bee Company which has many years of experience manufacturing beekeeping equipment. You are therefore sure that the queen excluder is made to the best industry standards and works well. This queen excluder comes in a yellow color that is suitable for beekeeping products used in beehives. It is made using food grade plastic that is safe for bees and for use with food for human consumption. The queen excluder has many oval holes of proper size on its entire surface.
This queen excluder allows worker and drone bees to pass through it with no difficulty. Only the queen bee cannot get through the excluder. This ensures that the queen bee does not reach your honey super boxes to lay eggs. Its holes are cut to rounded edges so the sides do not hurt bees or damage their wings. This queen excluder is designed for use in 10-frame Langstroth beehives. In addition to ensuring clean honey, the excluder also helps you narrow down the area where you may find the queen bee of your honey bee colony. The excluder measures 19.75 x 16.25 inches. It has a thickness of 0.625 inches.
Check Price
4. Foxhound Bee Company 8-Frame Plastic Langstroth Queen Excluder (2-Pack)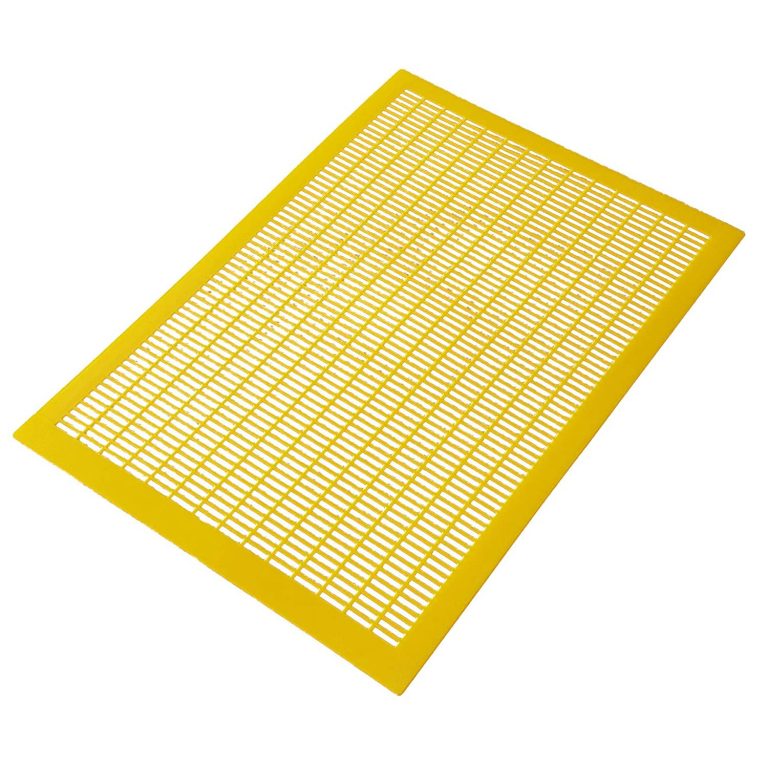 Use this high quality plastic queen excluder in your beekeeping operation for the production of clean honey with no bee brood or eggs. This 8 frame plastic queen excluder is made and sold by the Foxhound Bee Company of America. You are sure of its good quality and effectiveness. The excluder is designed and sized for use in 8-frame Langstroth beehives. It comes in a yellow color and is made using food grade plastic. The queen excluder has many holes in rows on its face. Each hole is rectangular in shape. Inner edges of the holes of this queen excluder are rounded to prevent harming of honeybees and damage to the wings of the bees.
This plastic queen excluder is used over the beehive frames of the uppermost brood box. It allows worker and drone bees to go through it. The queen bee however, cannot get past the excluder to lay eggs in honey super boxes. Its spaces are sized to work with many sizes of honeybees while not letting the queen bee get through it. In addition for use in 8-frame Langstroth beehives, the queen excluder can be cut and used in nuc hives by beekeepers rearing queen bees.
Check Price
3. Mann Lake HD120 Queen Excluder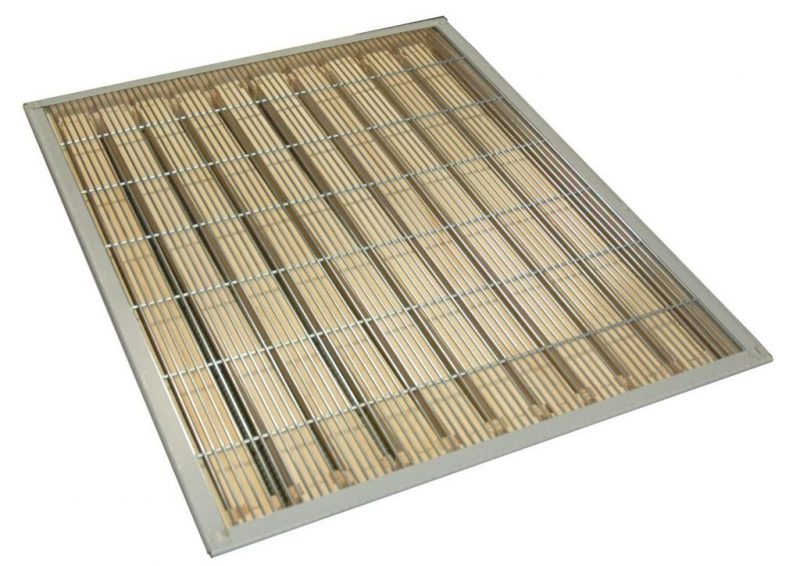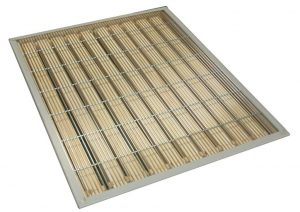 Mann Lake has become a household name to most beekeepers. The Mann Lake HD120 Queen excluder for 10 frame beehives lives up to what the brand is known for – excellent quality products at competitive prices. The excluder boasts a superior design that keeps the queen bee from accessing the honey supers so as to prevent her from laying eggs there. Yet it has precise holes to allow the smaller worker bees to pass into the honey super. The metal queen excluder is designed to endure and comes with a precision wire spacing that will not disappoint.
You will love the fact the queen is restricted within the brood chamber for her safety and also to ensure the eggs are laid where it is required. It weighs barely 2.55 pounds and has dimensions of 16.2 x 19.8 x 0.2 inches. It is well made and keeps the queen bee in her rightful place.
Check Price
2. Mann Lake HD125 10 Frame Plastic Queen Excluder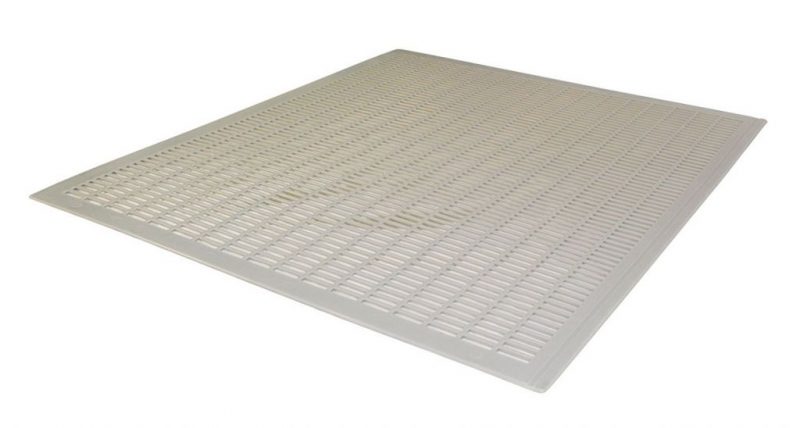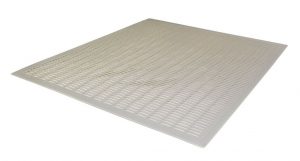 The Mann Lake HD125 is deserving of the honor to be enlisted on our list of the best queen excluders. It is constructed from plastic material without compromising on the durability that comes with metal excluders. This highly pocket-friendly model will help in beating down the overhead costs involved in the beekeeping business.
There is no harm to the queen with this model. The queen will not move outside its radius of gyration. If you want the queen to concentrate wholly on the business of procreation, then you must consider this excluder as a benefit that you are to put to use it in your bee farm.
A lot of worries have been taken care of with this great innovation of a queen excluder. All the worries over brood have been effectively taken care of in this soar away queen excluder. This excluder makes extraction time worthwhile.
Check Price
1. GoodLand Bee Supply GLQEX-PVTCL Queen Excluder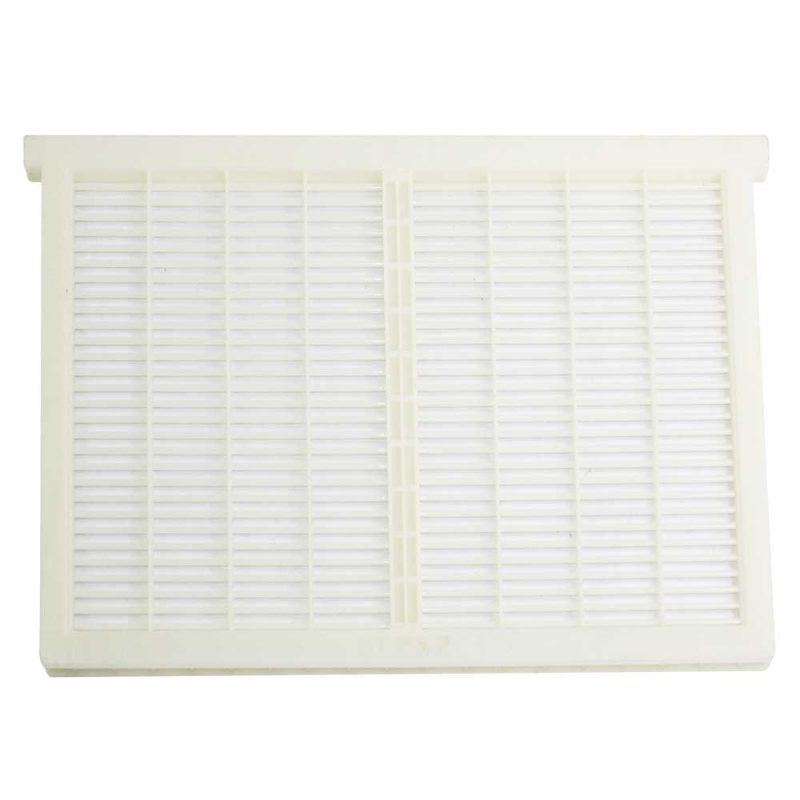 Goodland Bee Supply with its wide variety of beekeeping equipment has become a reputed brand. The GLQEX-PVTCL Queen Excluder, a plastic vertical unit, is designed for safeguarding the queen and at the same provides access for the worker bees to the honey supers. Once installed, you will no longer worry about any possibility of the queen bee laying the eggs at the wrong place or getting stolen. The unit has a dimension of 3.2 x 10.2 x 19.2 inches and weighs about 9.6 ounces. It is made of plastic and is perfect for a Langstroth hive. The excluder is well built, sturdy and its interior does not have any sharp edges. It fits well from top to bottom board. As for the price, the unit is affordable and quality for money.
Check Price
Conclusion
The above items represents the best queen excluders that are available today. Our choice is based firstly on safety which is the most important factor that you must put into consideration. When the queen is safe; then you can talk about positive results that will gladden your heart.
The durability of the models is also an important factor considered. Each of these excluders are all easy to handle and clean. If you fancy any of the attributes just mentioned (all items on the list have them), then you can as well take your pick among the best queen excluders above. Alternatively, you can make your own queen excluder.
What are your thoughts on our picks for the best queen excluders? Leave a comment below and let us know.