If you purchase an independently reviewed item through our site, we earn an affiliate commission. Read our affiliate disclosure.
Beekeeping has gained a lot of popularity over the last few years. It has been in existence for centuries and many now realize how lucrative this business is. There are many manufacturers and suppliers of beekeeping equipment out there. Below is a compilation of our most highly recommended beekeeping suppliers on the market today.
Overview of Highly Recommended Beekeeping Suppliers
10. Harvest Lane Honey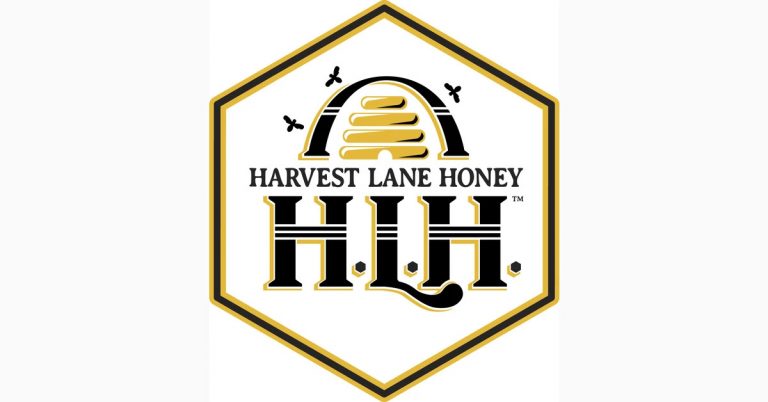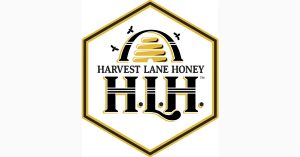 Harvest Lane Honey is one of the brands that beekeepers are abuzz about. The beekeeping supplier aims to help reverse the worrying trend of honeybee population decline. It works to ensure that there is a future for honeybees. Inspiration for the company in this mission comes from the pollination activities of honeybees and production of honey. This has made the company committed to providing quality and durable equipment and tools in beekeeping.
The supplier makes sure to exercise outmost responsibility in the sourcing processes for materials to make and manufacture various beekeeping supplies. In this respect, Harvest Lane Honey uses sustainable forestry products. Harvest Lane Honey is also not just about selling beekeeping supplies; the supplier takes pride in being a beekeeping entity that tests and tries all its products in beehives that it owns.
In addition to physical products for beekeepers, Harvest Lane Honey runs education programs, a blog and makes videos to help you run your beekeeping operation better. The supplier even has a beekeeping club to bring together beekeepers, manufacturers and other stakeholders in beekeeping.
Beekeepers are promised the best for their beekeeping operations and support by Harvest Lane Honey. Any queries raised about Harvest Lane Honey products are answered in the best way and shortest time possible.
This USA-based beekeeping supplier was started in 2008 in a garage. It then moved to its first store from where it serves its many customers.
Expansion has occurred several times at the company and has seen the manufacturer currently occupying a facility in Utah State of the USA.
From this beekeeping supplier, you are able to get many products including beekeeping kits, beehives, protective clothing, hive tools and management equipment and tools, hive health management products and hive products among others.
All wooden items by Harvest Lane Honey are made by hand by skilled craftsmen employed by the company.
This supplier focuses on backyard beekeeping and ensuring it offers beekeepers best quality products. It has pioneered and designed many products that they also manufacture.
Browse Harvest Lane Honey Beekeeping Supplies
9. Forest Beekeeping Supply
This is another supplier of beekeeping equipment and accessories that is highly rated. Its products rank high at online stores such as Amazon, eBay, and others. The firm manufactures much of its products at their woodworking workshop. Its beekeeping equipment is tailored to meet the varying needs of various skill levels. The full range of products is ideal for hobbyists as well as professionals. These products include beekeeping suits, honey extractors, and so much more. One key differentiator of the brand is the fact that it has a wide variety of products for beekeeping. The quality of all products is also exceptional and each item comes with a number to models and types to choose from.
Forest Beekeeping Supply is both an online store and has a physical location. Its store is situated at Lancaster County, Pennsylvania. Clients can also place orders directly from the manufacturer's site by making a phone call. Some of the products offered by Forest Beekeeping Supply include:
Hive kits – 8 frame and 10 frame hive kits with excellent design.
Hive equipment – various hive equipment or accessories such as foundations, frames, hive supers, hive bodies, nuc equipment, hive tool brush, nails, feeders, and many others.
Pest control – they offer medications for controlling mites and pests.
Honey extraction – honey extractors and honey storage equipment are available as well. Honey collection and storage bottles are also sold by the supplier.
Books – if you want to learn about beekeeping then you can get some helpful books from this supplier.
Protective gear – the premium goatskin leather gloves sold by Forest Beekeeping Suply stand out from the crowd. They are comfortable to wear and perfectly fitting. They also sell excellent quality beekeeping jackets for both men and women.
Browse Forest Bee Supply Beekeeping Supplies
8. Honey Keeper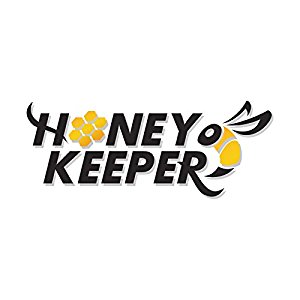 This is a brand that resonates with most beekeepers whether beginner, hobbyist or professional. It has built a good brand image across the globe. Its exceptional quality products have received lots of accolades over the years and it is one of those brands that have stood the test of time. Some of Honey Keeper's best sellers at Amazon and other online stores include: smokers, beekeeper's suit, and stainless steel honey extractors. This is a brand that designs all its beekeeping equipment with the final user in mind. For instance, the honey extractor is a 4 frame unit and will therefore cater for the business of a beginner and grow with the business. It is longer lasting and food safe. The beekeeping suits are also tailored to prevent bees from sneaking in and are available in various sizes so as to fit different users.
Some of the products supplied by Honey Keeper include:
4 frame stainless steel honey extractor.
Honey Keeper full body cotton beekeeping suits with self-supporting veil. Available in all sizes.
Honey Keeper stainless steel beehive smoker with heat shield.
Browse Honey Keeper Beekeeping Supplies
7. Little Giant Farm & Ag
The name Little Giant may suggest something tiny but in reality Little Giant is a brand that has been around for more than 70 years. It is a part of the larger Miller Manufacturing, one of the top suppliers of equipment and implements for farm and ranch community. The firm has embraced innovation and stayed ahead of its competitors over the years and that may explain why it has stayed on the top of the list. Little Giant began the design and manufacture of beekeeping supplies in the year 2014. The products are mainly tailored for new beekeepers as well as established professionals. It offers a wide selection of beekeeping equipment and accessories that are compatible with existing equipment in the market.
Little Giant in its effort to stay on the top of the game has welcomed Kelley Beekeeping as its partner and chosen all that is required for new colonies as well as established ones. Some of the key products supplied by the manufacturer include:
10 frame complete hive kit for all skill levels.
A hardy hive tool.
Beekeeping smoker.
Stainless steel honey extractors.
10 pack Super hive frame.
10 frame deep hive body.
Feeders such as entrance and bucket feeders.
Backyard beekeeping book.
Browse Little Giant Farm & Ag Beekeeping Supplies
6. Dadant & Sons

For many years now, Dadant & Sons has been a leader in beginner beekeeping kits, equipment and protective clothing. Other popular products by Dadant include bee smokers, honey extractors and specialty hives among others. These are alongside Dadant's traditional business selling extracted honey and beeswax.
Beekeepers get more than beekeeping supplies from Dadant. The 6th and 7th generation Dadants have diversified this company's offerings to beekeepers. They have added learning material, beekeeping news and serve as a very useful information source for beekeepers. Combined with the various beekeeping supplies and equipment they have, this has made Dadant a reliable companion to both beginner and experienced beekeepers.
Charles Dadant is credited with being the first importer of honeybee queens from Italy to America. This experimenter on beehive sizes wrote a lot and was at one time offered the American Bee Journal editorship. Today, Dadant has a corporate office and headquarters in Hamilton, Illinois. The company has grown to 10 branches across the USA and 4 manufacturing facilities near the Hamilton headquarters. These all cater to its many customers in the USA and overseas.
Dadant is easily reachable through various channels including over the internet. It has an impressive customer relations service which answers your queries promptly and with great depth.
Dadant & Sons Beekeeping Supplies is one of the oldest beekeeping suppliers in the world. The USA based supplier traces its history to 7 generations back. This company's story goes back to 1817 with the birth of its founder, Charles Dadant. He was born in Eastern France and developed interest in honeybees at an early age. His 1863 migration to the USA saw him growing grapes for some time. He abandoned the grapes business in favor of a beekeeping enterprise that flourished over the years. At its peak, Dadant's honeybee business had Charles as the biggest producer of honey in the USA.
5. Natural Apiary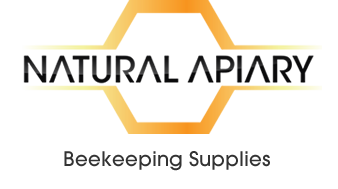 Indeed the world of beekeeping has had its share of ups and downs and Natural Apiary has seen it all. The manufacturer takes pride in its exceptional quality beekeeping equipment and accessories all designed to make beekeeping easy and more efficient. To describe this supplier as the best can never be sufficient. Its wide variety of supplies and clothing are ideally tailored for the seasoned beekeeper, full-time beekeeper, as well as the hobbyist who is in a quest to learn about keeping bees. One differentiating fact about this supplier is the fact that it is engaged in ongoing research and innovation all geared towards improving product quality. Its engaging and responsive customer support also makes it a sought-after supplier of beekeeping equipment. Their comprehensive warranty and return policy are also favorable for buyers no wonder most of them choose to buy from them.
Natural Apiary is at the forefront when it comes to protective gear for beekeepers. Its unique set of jackets and beekeeping suits stand out from the crowd. They are designed using fully breathable cotton and abrasion-resistant fabric making the clothing comfortable in all weather conditions. Those made of polyester are mixed with cotton and come a bit cheaper. The cowhide and goatskin gloves from Natural Apiary for beekeeping are also top-notch. They both offer excellent protection but differ in terms of weight and texture. Goatskin gloves are lighter and more dexterous. They also fit more tightly. The cowhide gloves on the other hand are stronger and offer better stretch. They are also more abrasion resistant when compared to the goatskin type.
Other beekeeping supplies from Natural Apiary include: beehive frames and foundation, and beeswax pellets.
View Website
Browse Natural Apiary Beekeeping Supplies
4. Humble Bee
Humble Bee is another top supplier of beekeeping supplies. It was founded in 2014 and has built a good reputation with buyers globally. Humble Bee has an extensive experience in beekeeping and it donates 10% of all its profits to charities that are devoted to encouraging local beekeeping. They are also committed to promoting bee conservation efforts.
What I love mostly about Humble Bee's products is that they are built to the highest safety standards. As a matter of fact, they sell products that have been tested and used within their apiaries. They also offer a full refund if you are not satisfied with their products. All their products are covered by a 2-year warranty.
Some of the products sold by Humble Bee include beekeeping gloves, beekeeping smocks, beekeeping jackets, beekeeping veils, and beekeeping suits. It is known for its excellent quality ventilated and aerated bee suits.
In terms of pricing, Humble Bee's products come at an affordable price. The fact that they provide a money back guarantee and a warranty is also exceptional.
Browse Humble Bee Supplies
3. Goodland Bee Supply

Goodland Bee Supply is also another well known supplier of beekeeping equipment and tools. It is known for its top notch products. It prides itself in being a leader when it comes to supplying the best quality, best support, and best service in the beekeeping industry.
Goodland is also a manufacturer and therefore tailor their products and services to meet their customers needs. Their wide variety of products mainly targets the beginner and professional beekeeper alike. They are a top seller of beekeeping supplies at Amazon and E-Bay.
Some of Goodland's products include: complete beehive kits, stainless steel beehive smokers, gloves and j-hook hive tool, honey strainer and sieve, bee hive frame tools, foundations, honey extractors, gloves and scraper, decapping uncapping roller, bee keepers full suit with veil, brood boxes, and many others.
When compared to the prices of its competitors, Goodland Bee Supply products are quite affordable. You will also enjoy a comprehensive warranty across all product groups.
Browse Goodland Beekeeping Supplies
2. VIVO Beekeeping Supplies

VIVO Beekeeping Supplies is one of the top manufacturers of beekeeping equipment, consistently providing excellent quality products. It has built a good reputation as a leader when it comes to the supply of top quality products. VIVO prides itself for its extensive experience and long history of supplying beekeeping supplies globally.
Some of the products supplied by VIVO include: professional beekeeping jackets which come in various sizes and colors. They also supply good quality stainless steel beehive smokers with heat shield, honey strainer double sieve, stainless steel honey extractors, and many other products.
VIVO does not compromise when it comes to quality and pricing. You get quality for your money. Most of their products are quite affordable when compared to other suppliers. Even though the product quality generally affect the price in addition to the extra items available within the order, VIVO products are still quite affordable.
Browse VIVO Beekeeping Supplies
1. Mann Lake Ltd

Mann Lake is one of the most popular suppliers of beekeeping equipment today. The company has built a good reputation when it comes to the supply of high quality beekeeping tools and equipment. It caters for the needs of the beginning beekeeping hobbyist as well as the beekeeping professional.
Mann Lake is popularly known for some items such as hive kits, queen rearing equipment, varroa mite control, protective clothing, honey extractors, beekeeping tools, and honey bottling equipment.
One of the main advantages of purchasing your supplies from this manufacturer is that you get nothing short of the best quality. They are the manufacturer and therefore they ensure all products are made of the best quality materials.
Mann Lake operates in various locations within the US: Pennsylvania, Texas, California, and Minnesota. Their products are also available online for easier purchase. Mann Lake is among Amazon's best sellers of beekeeping supplies.
Mann Lake deals in products such as: books, bottom boards, complete hive kits, bottling, feeders, clothing, Complete beekeeping kits, covers, foundation wax, liquid feeds, frames, pumps and accessories, nosema control, hive beetle control, gifts, honey supers, honey processing, containers and labels, and many others. Their products are quite affordable and they are covered by a warranty.
Browse Mann Lake Beekeeping Supplies
Conclusion
If you have been wondering where to get the best beekeeping supplies then you now know where to get them. It is always wise to buy items from a reputed manufacturer. These highly recommended beekeeping suppliers have emerged as top sellers of beekeeping products. You can check out the massive good feedback received from buyers of their products.
Do you agree with our list? Which other beekeeping suppliers do you think should be added to this list? Leave a comment below and let us know.