Bee colonies are self-sustaining in nature. As a matter of fact, bees have survived and thrived for centuries without the need for human intervention. Once bees establish their colony they are able to locate, retrieve and utilize resources located miles away from the hive. They can manage to maintain themselves and even reserve honey for the future. However, there are instances when bees require a helping hand. This is where the bee feeder comes into the picture. It is the equipment required for providing the bees with additional food resources. The feeder is essential for sustaining the bees during the brief and specific situations when it is required.
Why and when do you need a feeder?
The bee feeder is required by the bees only during specific situations. Those who keep it on the hive throughout the year are doing it wrong. The motive behind the provision of a bee feeder is to lend a helping hand to the bees only when necessary and let the bees take care of themselves at other times.
Some of the times when a bee feeder is required include these:
During Colony Establishment – the best time to provide the feeder is when a new colony has just been introduced, especially when it is brought in as a package. During such a time the bees are unfamiliar to the area and its resources. They therefore need support at this time.
Onset of winter – the bees are always prepared for tough times. They can keep sufficient reserves during summer and fall. This can sustain them all through the winter season. Some beekeepers however find it necessary to offer a little support to the bees by feeding during fall as winter approach.
Types of Bee Feeders
In nut-shell here are the types of bee feeders in the market:
Entrance feeders – this is positioned at the entrance of the hive. It has a simple design and is easy to monitor. It is however prone to invasion by robber bees.
Hive top feeders – these lie on top of the hive. They are available in many designs and sizes. They are easy to install and cannot be invaded by robber bees. It is however not easy to monitor.
Frame feeder – this is also referred to as a division board feeder. They come with a built-in float that protects the bees from drowning when feeding. It is safe from robbers but one has to inspect the hive when you need to check the level of remaining resources.
Others – baggie feeders, external hive-top feeders, internal hive-top feeders, and open air feeders.
With that said, let's check out the best bee feeders in the market today.
10. Little Giant Farm and Ag BKTFDR2 2-Gallon Bucket Feeder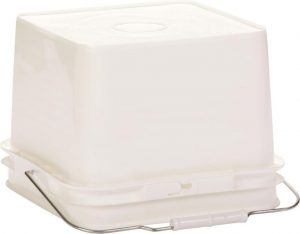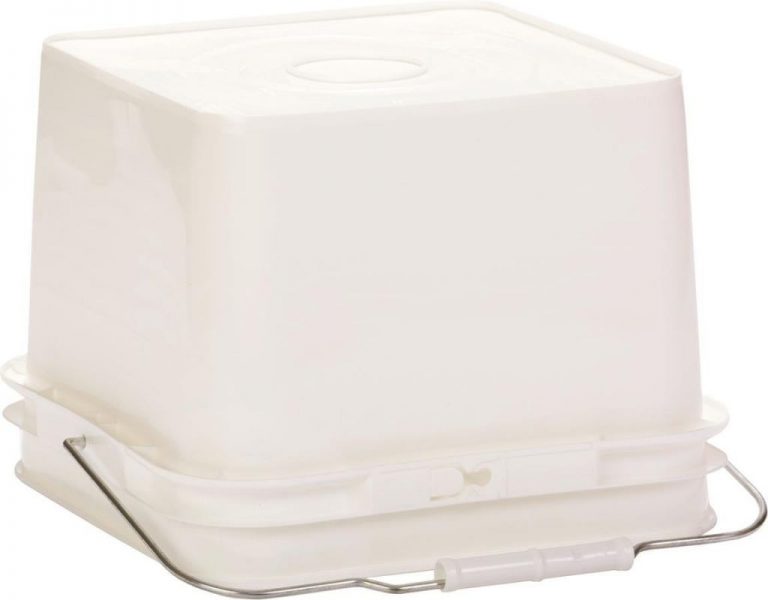 This is another great bee feeder that will come in handy when resources are scarce for the bees. It is well secured to keep robbers off the syrup and its simple designs make it easy to use. It weighs 1.1 pounds and has dimensions of 10.5 x 10.5 x 7.5 inches.
Check Price
9. Farmstand Supply 2 Pack Ultimate Hive Feeder for Beekeepers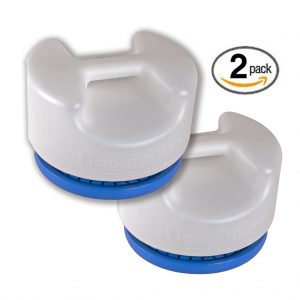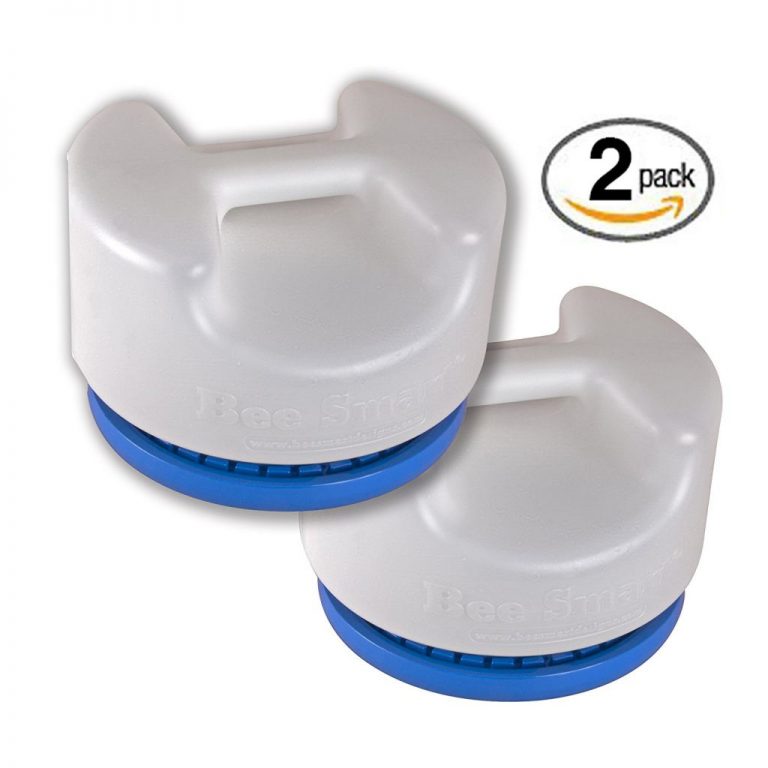 This is a duo-feature unit bee feeder that can be placed on top of the frame or on the inner cover.  It has a 1 gallon translucent tank that can easily be filled and replaced. It is also fitted with an automatic valve that ensures a uniform syrup level is maintained. It is designed with a large feeding area and thus the bees cannot crowd or drown when feeding. Its 2 feeders are compatible with a 10-frame medium super.
Check Price
8. Toughtimbers Entrance Bee Feeder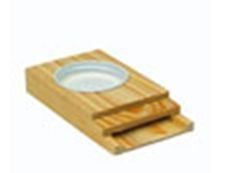 This is a wooden entrance bee feeder that comes with a 1 feeder lid. It is a pine feeder weighing approximately 2 pounds with dimensions of 20 x 1 x 16 inches. It works perfectly with a quart glass jar. It is one of the best ways for providing the bees with water all summer. The feeder comes with caps and extra caps are available for purchase.
Check Price
7. Toughtimbers Beekeeping Bee Hive 10-Frame Top Hive Feeder with Floats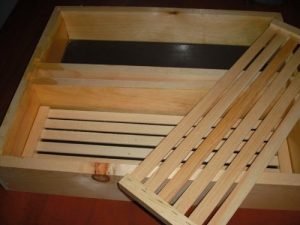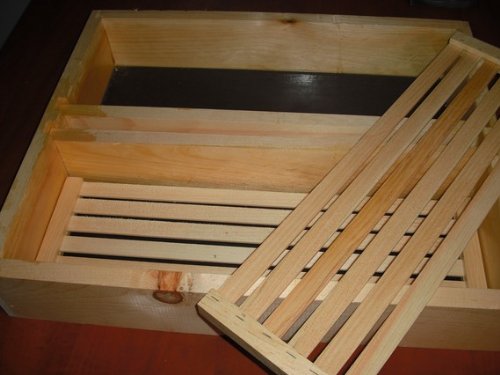 This hive top feeder from Toughtimbers comes with a number of features designed to ensure the bees are sufficiently catered for during the tough times. It is fitted with floats and will perfectly fit a 10-frame hive. The unit is delivered stapled, glued and ready to install. All you need to do is set it up on the top of the colony, fill it with the syrup, cover it with the inner cover then replace the top. Several compartments have been provided to prevent the bees from drowning and with the center access the bees can easily access the syrup.
This feeder weighs 15 pounds and has a dimension of 24 x 20 x 6 inches. It has a capacity of 2 gallons.
Check Price
6. Honey Hive Farms Boardman Entrance Feeder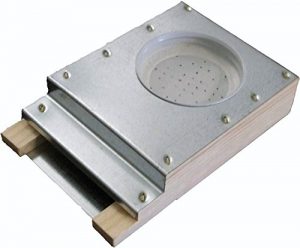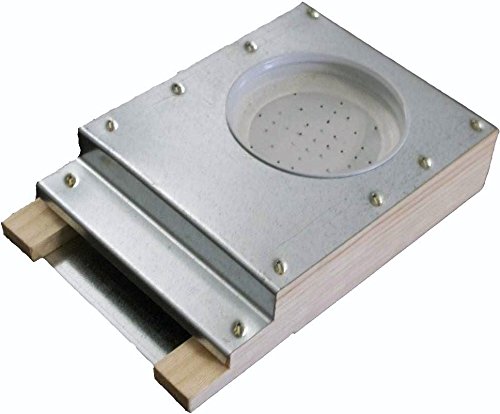 This front entrance feeder from Honey Hive Farms offers maximum convenience in feeding the bees. You can simply check the syrup without the need to open the bee hive. It is a 8 ounce feeder with dimensions of 6.8 x 4.8 x 1.8 inches. It can be used with an inverted glass that should be bought separately.
Check Price
5. Little Giant Farm & Ag FRAMEFDR Frame Feeder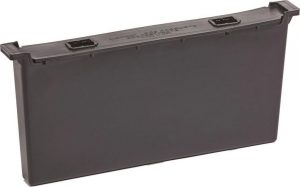 This 1.4 pound feeder comes in handy when outside sources of food are not available for the bees. It fits perfectly in the place of a frame within the brood box. It has been designed with uttermost ingenuity so as to protect the bees from drowning. It can hold 3 quarts of syrup and does not require tools to assemble.
Check Price
4. HARVEST LANE HONEY FEEDBB 102 Entrance Feeder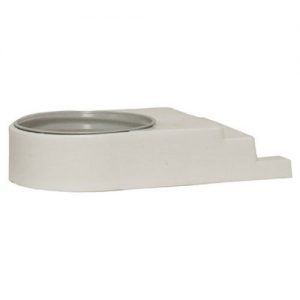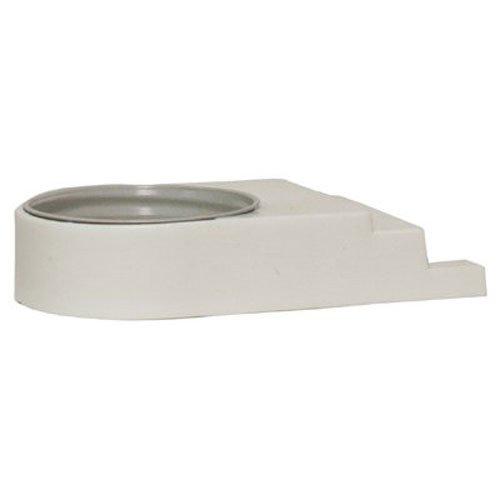 This highly durable entrance feeder will provide sufficient resources for the bees throughout the hard times. It is a 2.9 ounce feeder with dimensions of 5 x 5x 0.5 inches. It is easy to use and can be monitored without the need to open up the entire hive. It can be used with a glass jar which should be bought separately. It is however not recommended for winter feeding.
Check Price
3. Mann Lake Entrance Feeder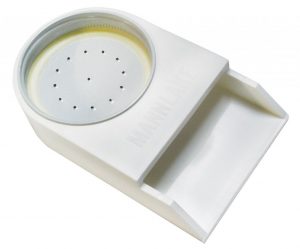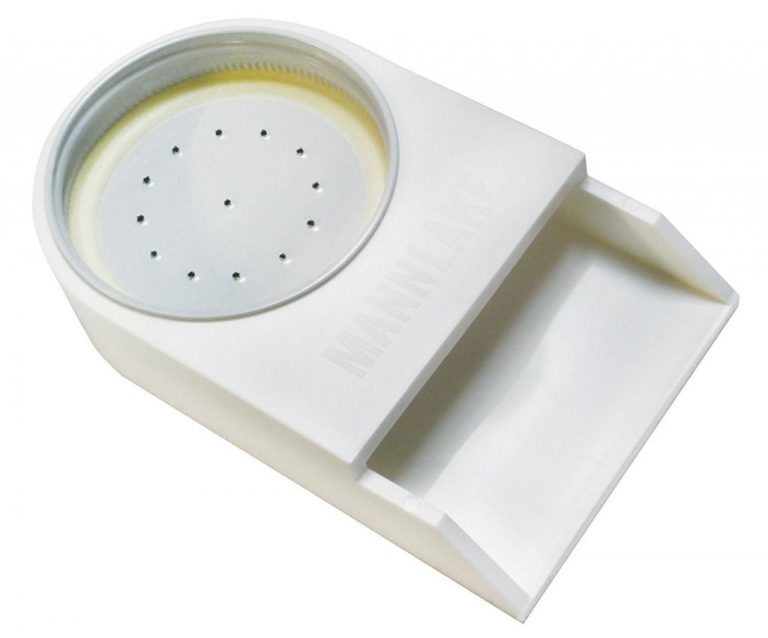 This is a 0.2 pounds feeder with dimensions of 1.2 x 3.25 x 5.5 inches. It can easily be installed at the entrance of the hive and allows the beekeeper to check the resource levels without disturbing the bees. The unit is also easy to clean and allows one to use a separate Mason jar at the hive's entrance. It is a durable unit but not ideal for feeding during cold seasons.
Check Price
2. Harvest Lane Honey FEEDBBG 102 Entrance Feeder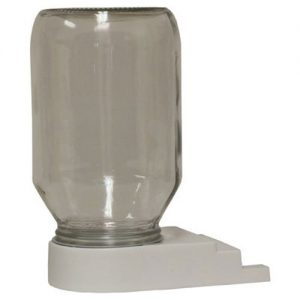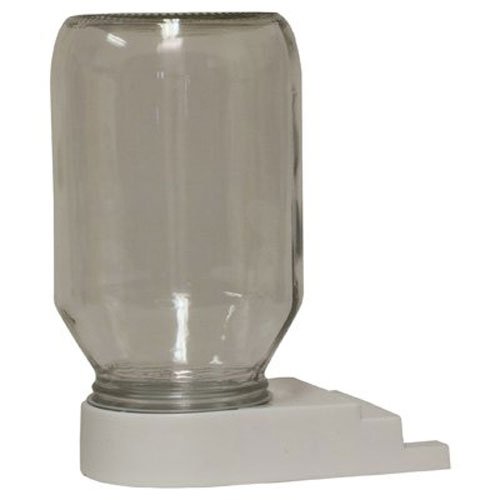 The 1.1 pound entrance bee feeder comes with some amazing features. It is big enough to provide sufficient provisions for the bees during the desired seasons. It is easy to install and can last for many years. It has a dimension of 5 x 5 x 10 inches and is manufactured in the US. Once you install it you can monitor the resource levels without need to open up the hive disturb the bees.
Check Price
1. Mcupper 10PCS Honey Entrance Feeder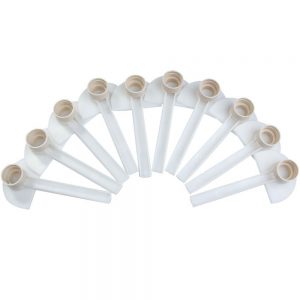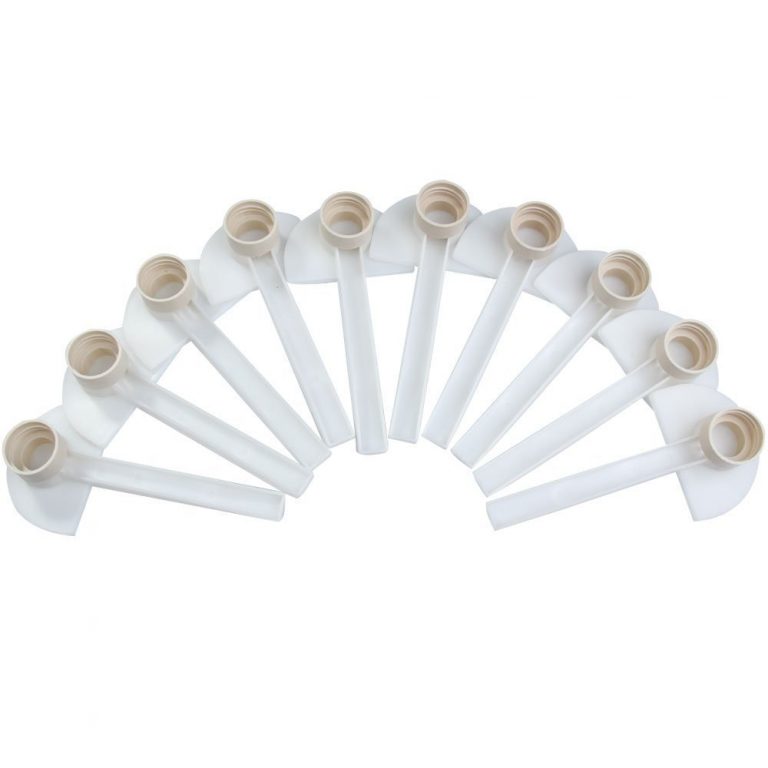 This is a 0.3 ounce entrance feeder with a dimension of 8.7 x 4.4 x 1 inches. It is one of best feeders for those who want to reuse their water or coke bottles. The unit can be refilled and cleaned with no disturbance to the bee colony. It is an excellent quality unit targeted for those who desire an easy-to-use and cost-effective bee feeder.
Check Price
A Final Word
With the wide variety of bee feeders in the market, you can never run short of a choice. Bee feeders are essential for the survival of the bees when times are hard. However, you should remove it when it is not needed.