If you purchase an independently reviewed item through our site, we earn an affiliate commission. Read our affiliate disclosure.
Beehive frame grips such as the Pierce Beekeeping Precision Frame Gripper helps the beekeeper to have great control when handling beehive frames. Indeed, beehive frames are sometimes a delicate affair when being handled. Beekeepers have to be careful not to drop the frames and damage comb. Additionally, you have to be gentle in the process of removing frames from a beehive so as not to kill bees – especially the queen bee – accidentally. Well designed beehive frame grips should provide impressive gripping strength through mechanical advantage and eliminate hand strain on beekeepers.
About the Pierce Beekeeping Precision Frame Gripper
The Pierce Beekeeping Precision Frame Gripper is made by a reputable company with many beekeeping products. It is designed and manufactured by Pierce Beekeeping Equipment based in the USA. The company prides itself in its many decades of making top quality products that meet the needs of beekeepers. This frame grip is undoubtedly a reliable beekeeping tool that does its job well and lasts for long. It is suitable for use by both right-handed and left-handed beekeepers, and requires only one movement to close and open.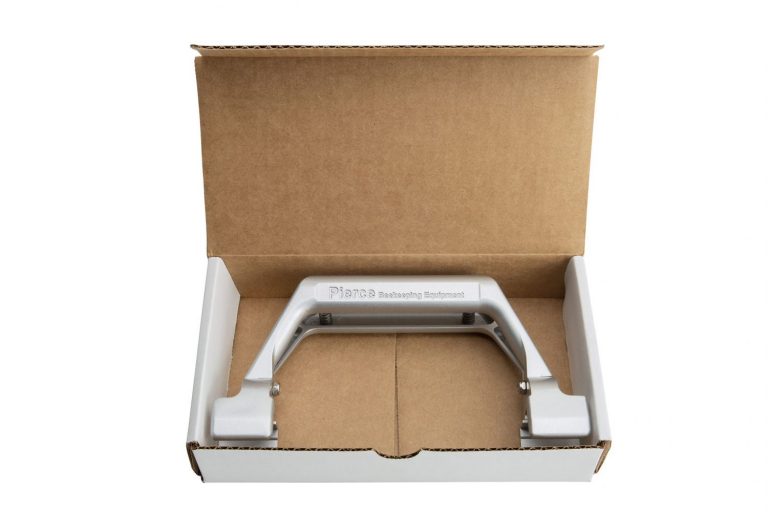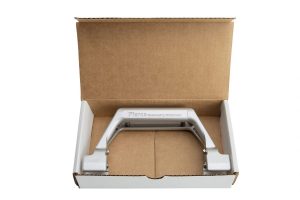 Various features of the Pierce Beekeeping Precision Frame Gripper make it a lovable tool that both beginner and experienced or professional beekeepers will enjoy working with. The tool is manufactured to give you surgical precision when gripping beehive frames. Pierce Beekeeping has used cast aluminum and stainless steel nuts and bolts to make the gripper and hold it together. It is quite light in weight while still feeling sturdy and well built. Additionally, aluminum and stainless steel are safe metals to use with honey and other human foods.
Pros and Cons
Pros
A dual spring design is incorporated in this frame gripper. It gives beekeepers using the tool a very smooth open and close motion. This is unlike the conventional single-spring setup that is often tiring due to the single spring being too strong.
The handle of this gripper is well designed and built. It allows for an easy, yet excellent grip by the beekeeper while being very comfortable on the hand. Additionally, an anti-pinch feature incorporated into the handle makes sure that, as the name suggests, it doesn't accidentally pinch your hand while you're using it.
It uses a guided pivot point design.
Cons
The gripper is not designed to lock close. In case your mind wanders and you lose track of what you are doing, there is high risk of dropping the frame you have gripped.
It is a tad more expensive than other beehive frame grips in the market.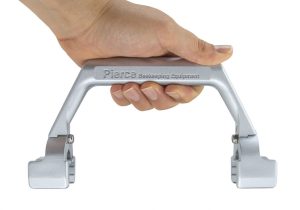 Conclusion
Overall, the Pierce Beekeeping Precision Frame Gripper is a well-made with close tolerances. It is comfortable to use and very easy to clean. The grip fits into the hand well and does not need you to apply too much pressure when picking up beehive frames. This tool is great for use when carrying out beehive inspections or pulling out frames for honey harvesting. You should consider using the gripper to get the best out of your beekeeping and to make that visit to your beehives more enjoyable.
Have you ever used the Pierce Beekeeping Precision Frame Gripper? Leave a comment below and let us know what you thought of it.
Check Price