If you purchase an independently reviewed item through our site, we earn an affiliate commission. Read our affiliate disclosure.
Reading the books on keeping mason bees is a reliable way to get knowledge about mason beekeeping. It is useful for both when you are preparing to start mason beekeeping as well as improving your knowledge and skills for experienced beekeepers. Books about mason bees cover a wide range of topics that are all relevant to keeping mason bees. You can buy these books from various sellers or borrow from friends who have the books in their libraries. If you have a mason beekeeping book, you should be willing to share it will fellow mason beekeepers as long as they keep it in pristine condition. This article reviews the best books on keeping mason bees that are most relevant and which you should read.
Overview of the Best Books on Keeping Mason Bees
8. The Mason Bee Revolution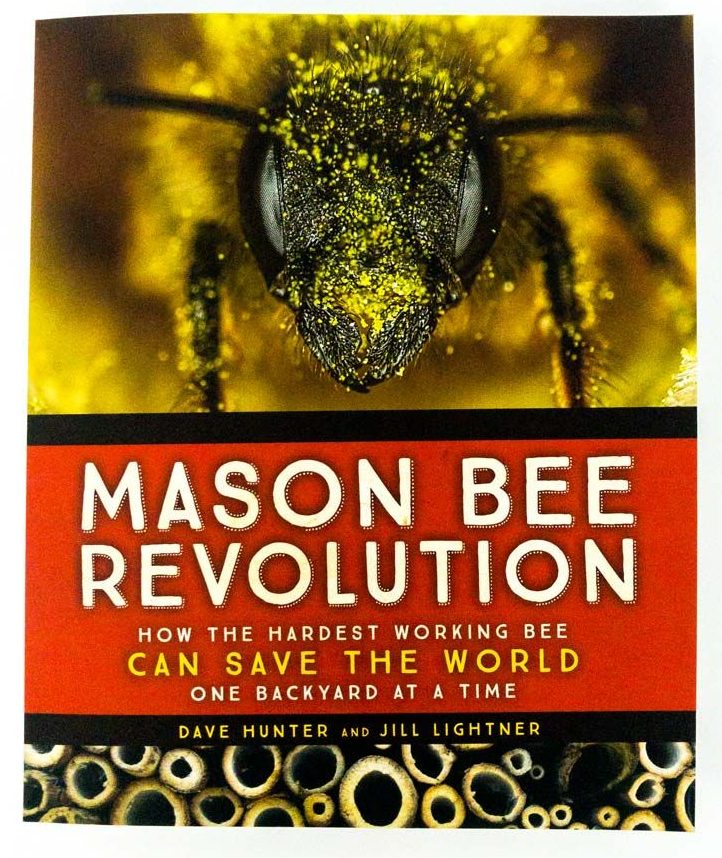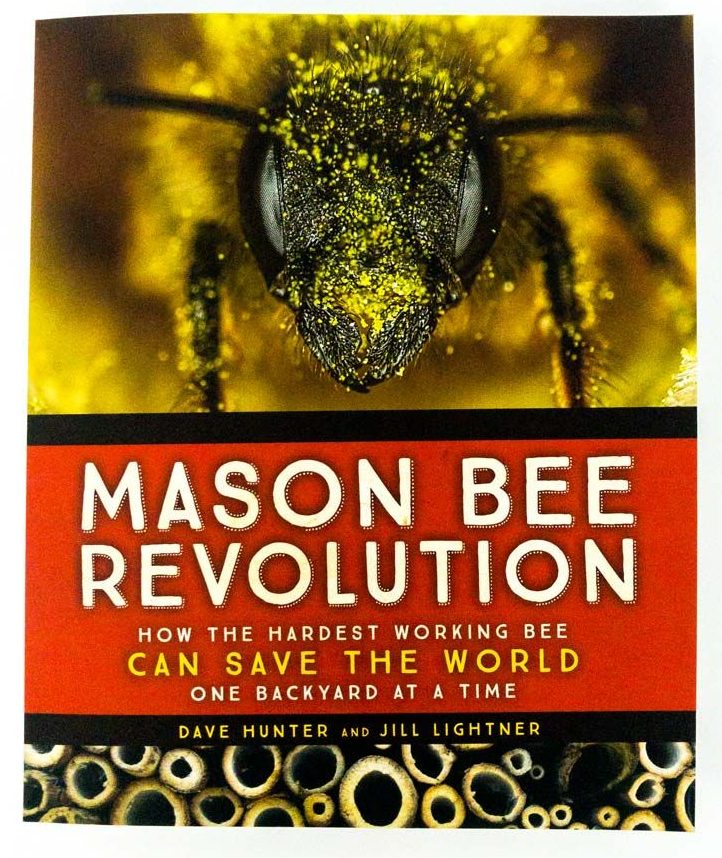 The Mason Bee Revolution is an informative and entertaining book on mason beekeeping. It teaches you about both mason and leafcutter bees. Dave Hunter and Jill Lightner have collaborated in authoring this book. They share information on how to raise solitary bees in a fruitful beekeeping operation. In the book, they detail various activities you should carry out in the year for success in your mason beekeeping operation. They also explain in very clear ways how solitary bees such as mason bees will help in increasing the world's food supply.
Dave Hunter is the founder of Crown Bees, a reliable and resourceful company dedicated to the keeping of solitary bees. This makes Dave's involvement in writing this book trustworthy because he brings years of experience onto the authorship team. His experiences and insights add value to the book and have propelled it to be one of the most popular copies about mason beekeeping. In the book are both critical topics and useful general information content such as bee-related facts and projects.
Highlights
This book has an author who is a trusted mason beekeeping figure. It lends credibility to the content of the book. Through the book, authors share with readers of the book their many years of experience in their respective fields, as well as skills they have learned in mason beekeeping.
Detailed topics about setting up a mason beekeeping operation, caring for mason bees, and harvesting mason bee cocoons among others are practical for mason beekeepers reading this book. The Mason Bee Revolution also delves into some general information topics that help you understand mason beekeeping better.
Check Price
7. Native Bee Guide, Third Edition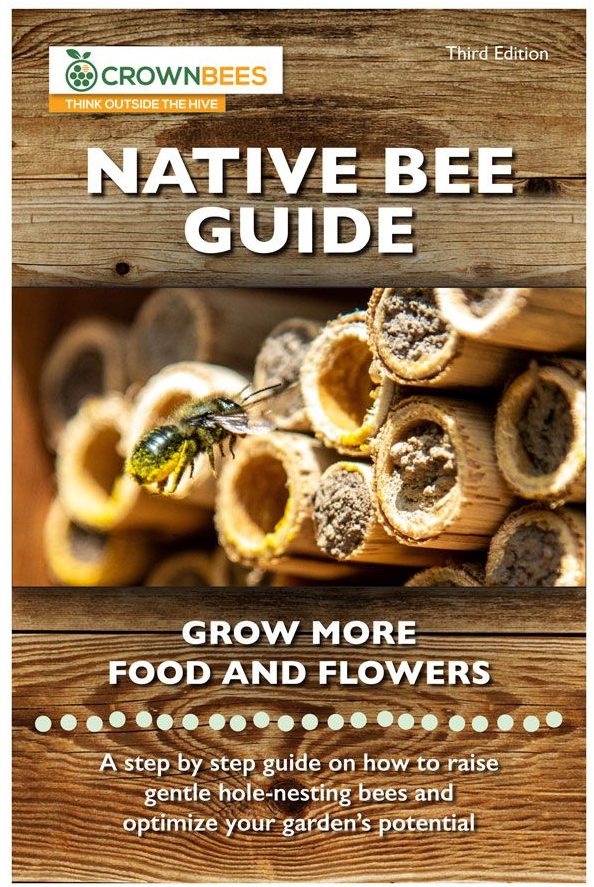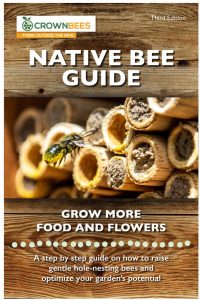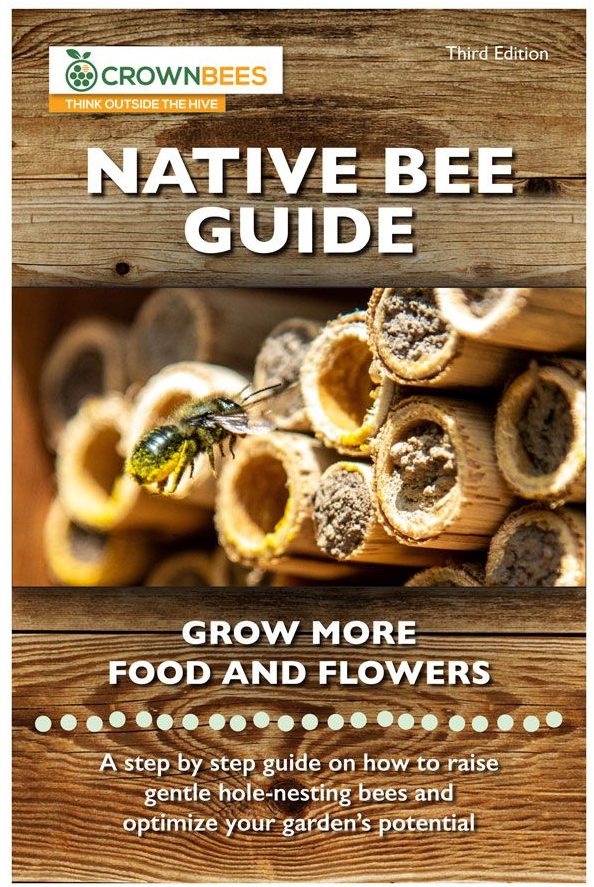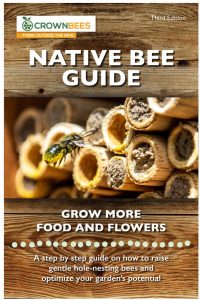 Native Bee Guide, Third Edition is a step-by-step guide for mason beekeepers. The booklet has enjoyed great sales due to its relevant content. It has undergone revisions to make it better and is now in its third edition. This booklet on keeping mason bees comes in 26 pages of priceless information on how to optimize your garden using native bees. Native Bee Guide comes in full color so you enjoy reading the contents of the booklet. Reading this booklet and putting its lessons into practice helps you grow more food and flowers as a result of improved pollination of plants.
This booklet is a product of Crown Bees. It is the result of many years of research and experience in keeping solitary bees and providing beekeepers with solutions geared towards best rearing of native bees. Crown Bees is a trusted provider of mason beekeeping equipment, tools and cocoons. In the third edition of the Native Bee Guide, the company shares with its readers powerful tips on how to contribute to saving bees. You also get pointers on what you can do to improve global food production.
Highlights
In this third edition of the popular booklet, Native Bee Guide addresses the keeping of two species of solitary bees that are popular among beekeepers. It saves you money and time you would spend searching for and acquiring material related to keeping leafcutter bees.
Readers of this booklet get information and tips about raising mason bees, leafcutter bees and other wild bees. It details the behavior and other characteristics of these bees that are relevant to keeping them.
Check Price
6. The Bees in Your Backyard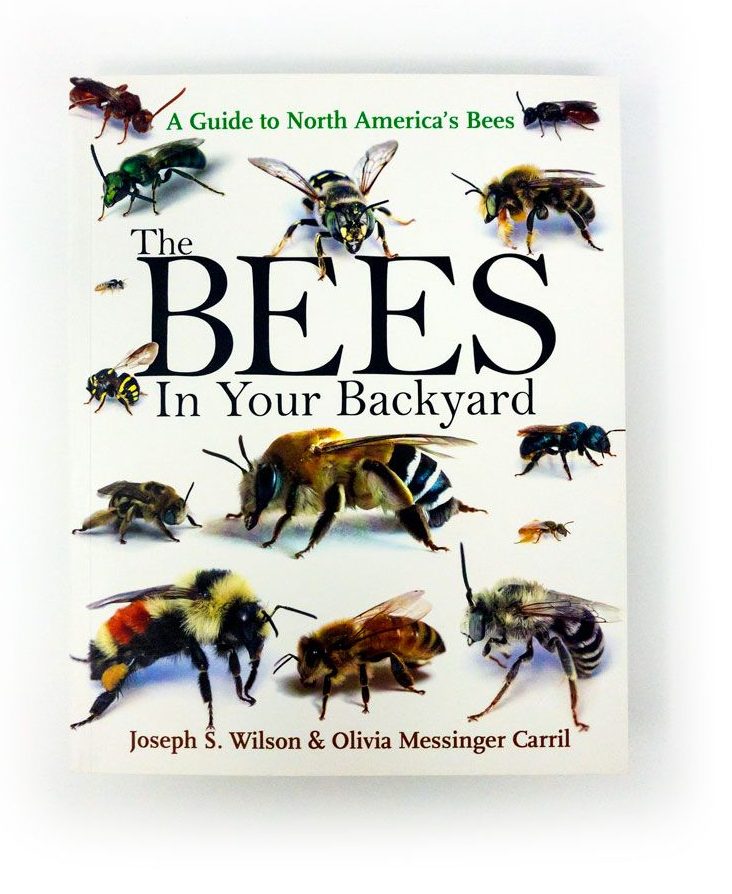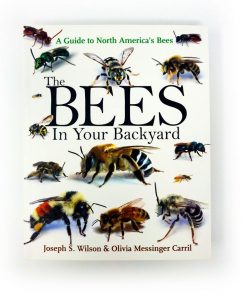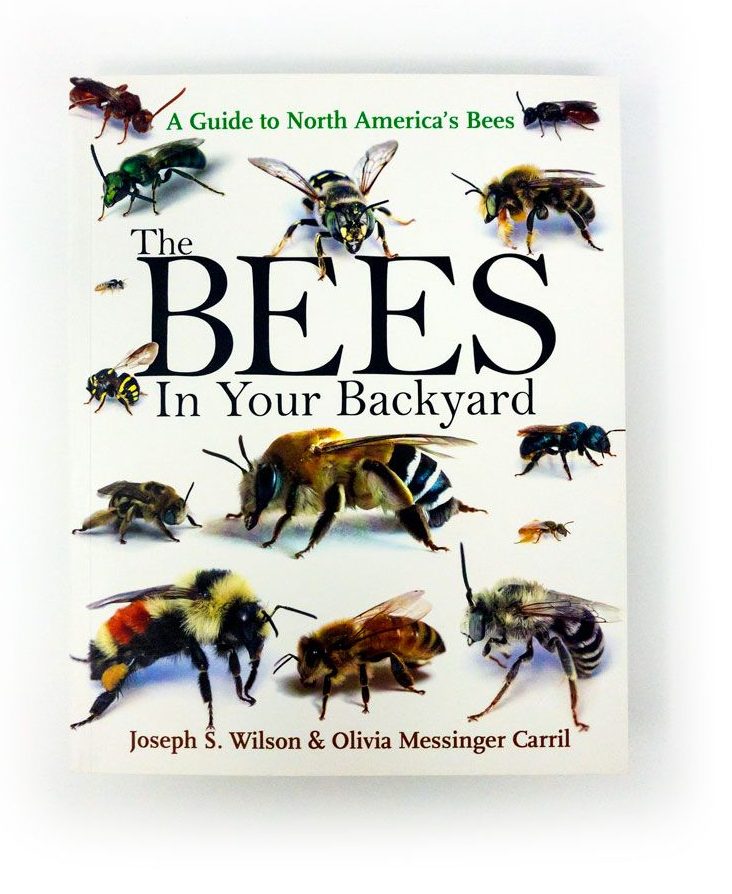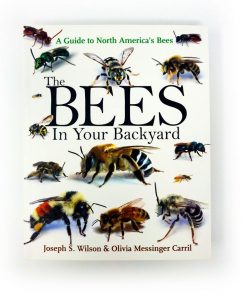 North America has many native bees that are solitary by nature. The Bees in Your Backyard is a comprehensive guide to these native and wild bee species. It includes mason bees and leafcutter bees that are popular for use in plant pollination. This guide is a great book for both beginner and experienced beekeepers. It is written in language that you understand easily. You will enjoy reading this book and using it to identify various types of native bees you see.
More than 900 color photographs break up the text in this book. They are a great help in identifying solitary bees and understanding the contents of the book. Myths about mason and other native bees are addressed and dispelled in this book. There are also many time-saving tips you get from reading the book. It improves your mason beekeeping practice and you enjoy being a keeper of mason bees. The Bees in Your Backyard dedicates a chapter to showing you how to attract mason bees and other solitary bees to visit or make their home in your backyard.
Highlights
Joseph S. Wilson and Olivia Messinger Carril partner in authoring this book on keeping mason bees. The two are professionals in biology who have studies bees and plants for many years. Combining their experiences, skills and observations in this book makes it a reliable companion for your mason beekeeping operation.
The color illustrations used in this book improve its readability and appeal. In the book, the authors provide you with many useful pointers and tips for studying mason bees and other native bees.
Check Price
5. Sunshine and Pollen – The Life of Mason Bees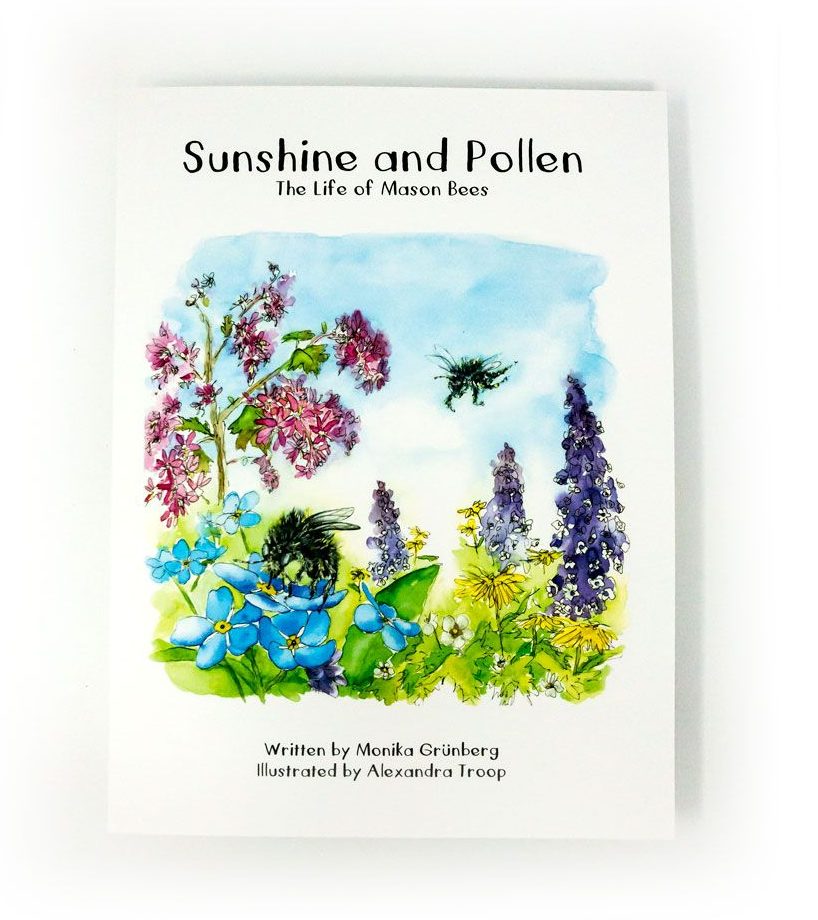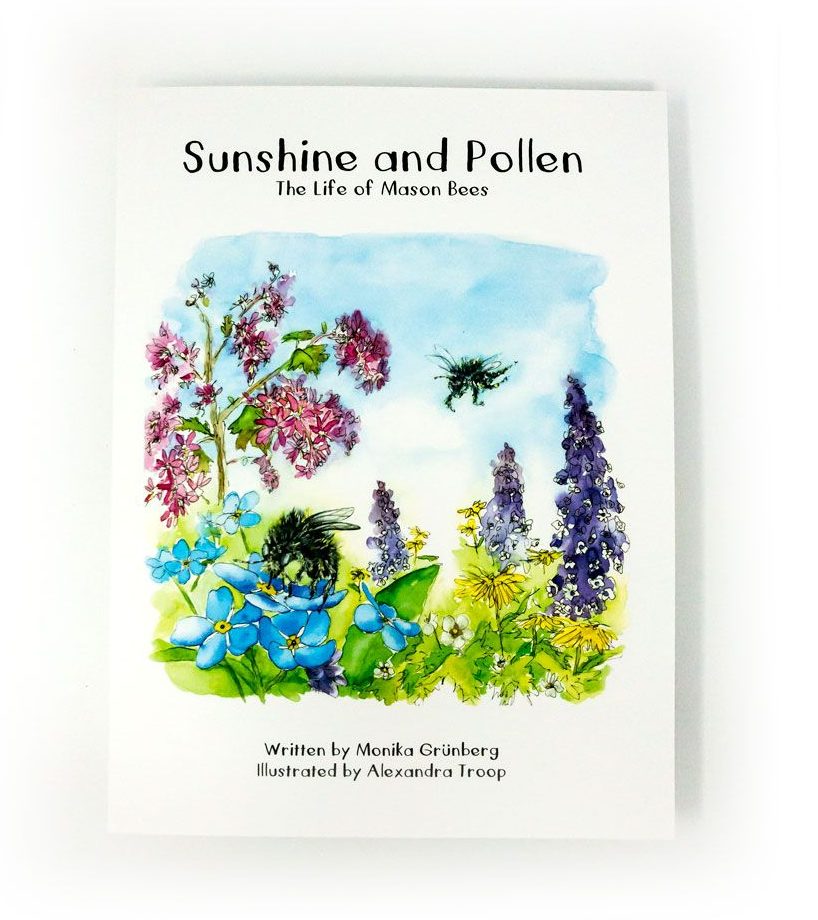 Sunshine and Pollen – The Life of Mason Bees is an informative, engaging and fun book about keeping mason bees, it is a children's book that inspires them to become mason beekeepers. The book tells the story of a year in a mason bee's life. It is written from the perspective of a mason bee. Children will enjoy reading the book in their classrooms, with friends and at home. If you have children who are interested in your mason beekeeping, this is the book you should buy them. Sunshine and Pollen book is very much fact-based and inspires children to be more sensitive to science, nature and insects.
Monika Grunberg and Alexandra Troop partner in writing and illustrating this book. It tells of the steps in raising mason bees as well as interesting facts about both honeybees and wild pollinators. This book is great for children's bedtime reading, read-aloud and story-times. It comes in 55 full-color pages. Get it in soft-cover and use it to spark conversations about mason bees. Crown Bees approve the book for reading and praise its accurate depiction of the life cycle of mason bees.
Highlights
With this book, children get to learn very accurately the life of mason bees and their importance in plant pollination. The book also encourages children reading it to start caring for mason bees.
The author of this book, Monika, is very knowledgeable and uses a unique perspective in writing the book. It captivates readers and engages them to take action. Illustrations by Alexandra make the book visually appealing.
Check Price
4. Our Native Bees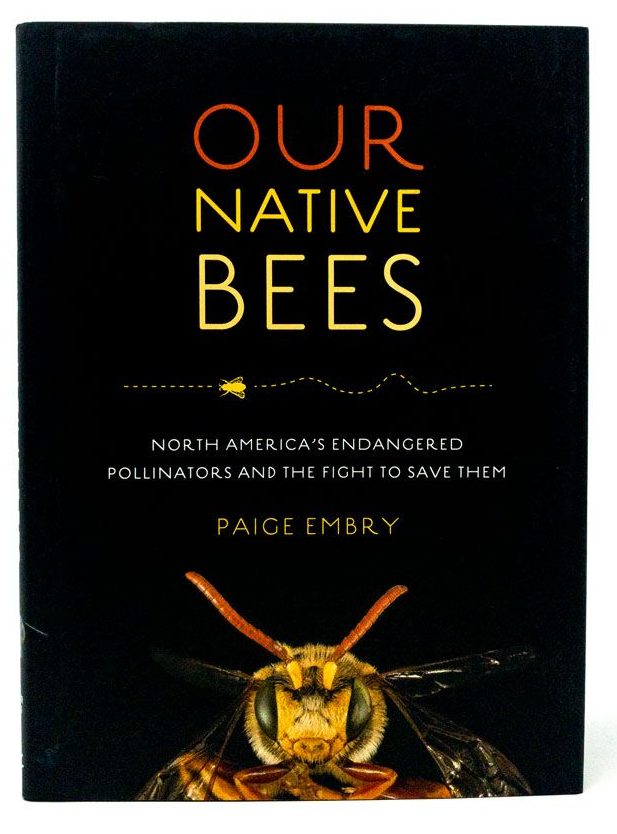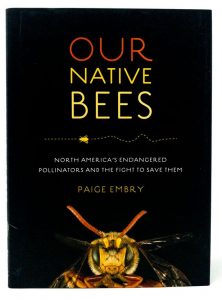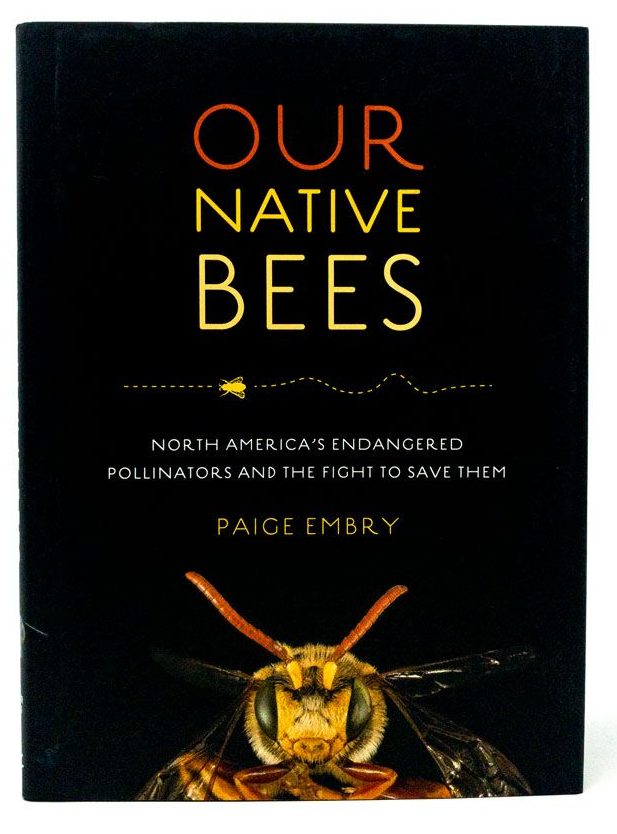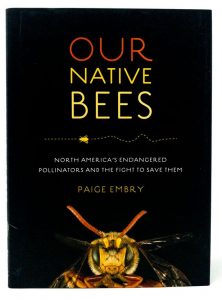 Our Native Bees is a mason beekeeping book that tells the story of North America's pollinators, how they are endangered and what we can do to save them. It comes in a black cover with colored lettering. On its page, it features an image of a bee. The author of this book is Paige Embry. She writes the book in a leisurely tone that makes the book a wonderful and enjoyable read. The book has glossy pages and many beautiful photos. They make reading the book easy, engaging and help you understand the content of the book better.
This book on keeping mason bees is good for your library and also as a gift to a beekeeper you know. It brings to the limelight the existence and usefulness of mason bees. These pollinators are cast in the book in their true status as one of the most important pollinators of plants in North America. Paige conducted many interviews with farmers, bee experts and scientists. Information she got from the interviews enabled her to write Our Native Bees in a compelling way that enlightens and entertains readers.
Highlights
Paige Embry, the author, uses information from reliable sources and her own experience in mason beekeeping to write this book. Therefore, the book is very factual and engaging through shared story of bee experts, mason beekeepers, gardeners and scientists.
There is a whole chapter in this book that is dedicated to mason bees. It provides mason beekeepers with useful information that is geared towards helping them in their mason beekeeping ventures.
Check Price
3. Common Bees of Western North America – Identification Guide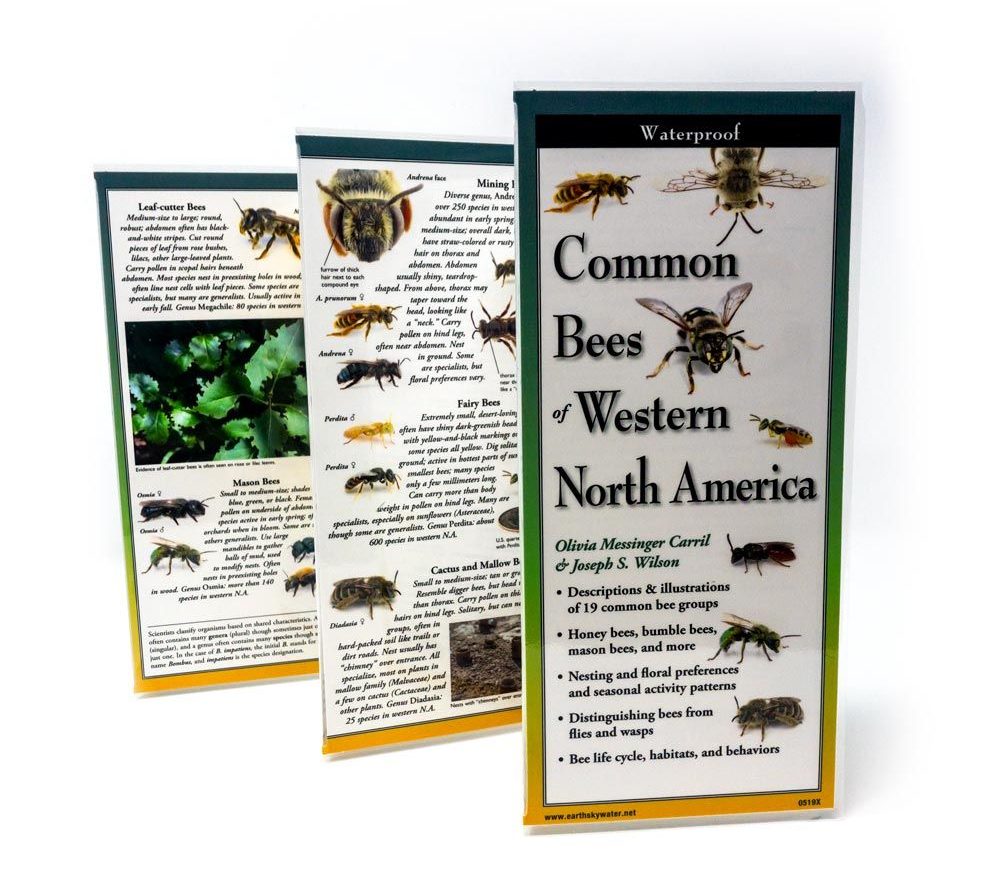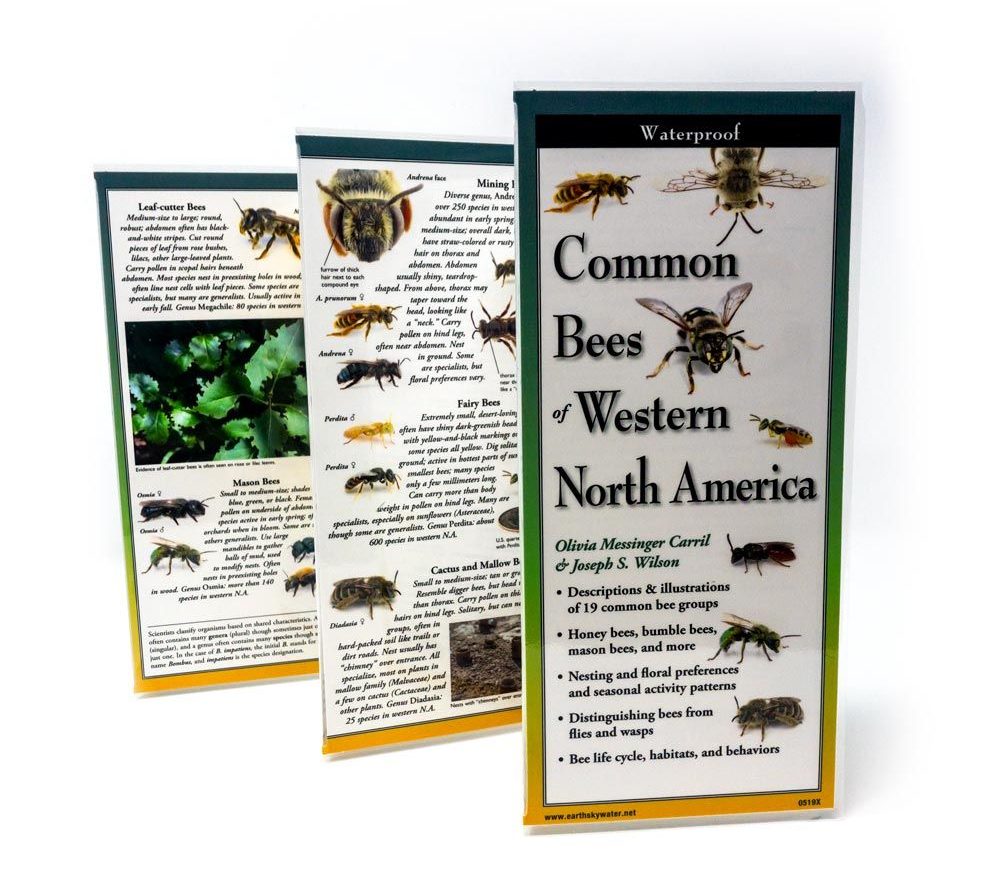 Common Bees of Western North America – Identification Guide is a waterproof field guide for better understanding and identifying bees. It is a great companion for mason beekeepers, hikers and other persons interested in bees. This field guide is made using high quality materials. It is waterproof and lasts for long. This guide has in it very useful information and pictures of mason bees and other bees. It helps you easily identify bees you come across. The guide focuses on bees that inhabit the Western North America region.
Get this guide for easy identification of mason bees you are keeping. The guide comes in form of a foldable leaflet-style brochure. It is written by popular mason bee authors: Olivia Messinger Carril and Joseph S. Wilson. In this book, the authors include many useful illustrations and facts about both native bees and honeybees. They also have some content about wasps that predate on bees. It makes the guide a comprehensive read that imparts a complete set of information and tips to mason beekeepers. The guide is visually striking and fun to read due to its writing style, full color pages and large detailed illustrations.
Highlights
The photography, text and all the content in this bee identification guide are by professionals in their fields. One of the authors is a veteran bee researcher with a Ph.D. in Plant Biology. Joseph S. Wilson is an assistant professor of biology.
All the major 19 bee groups of bees in Western North America are in the contents of this guide. They have illustrations and descriptions that help you to easily identify bees.
Check Price
2. Common Bees of Eastern North America – Identification Guide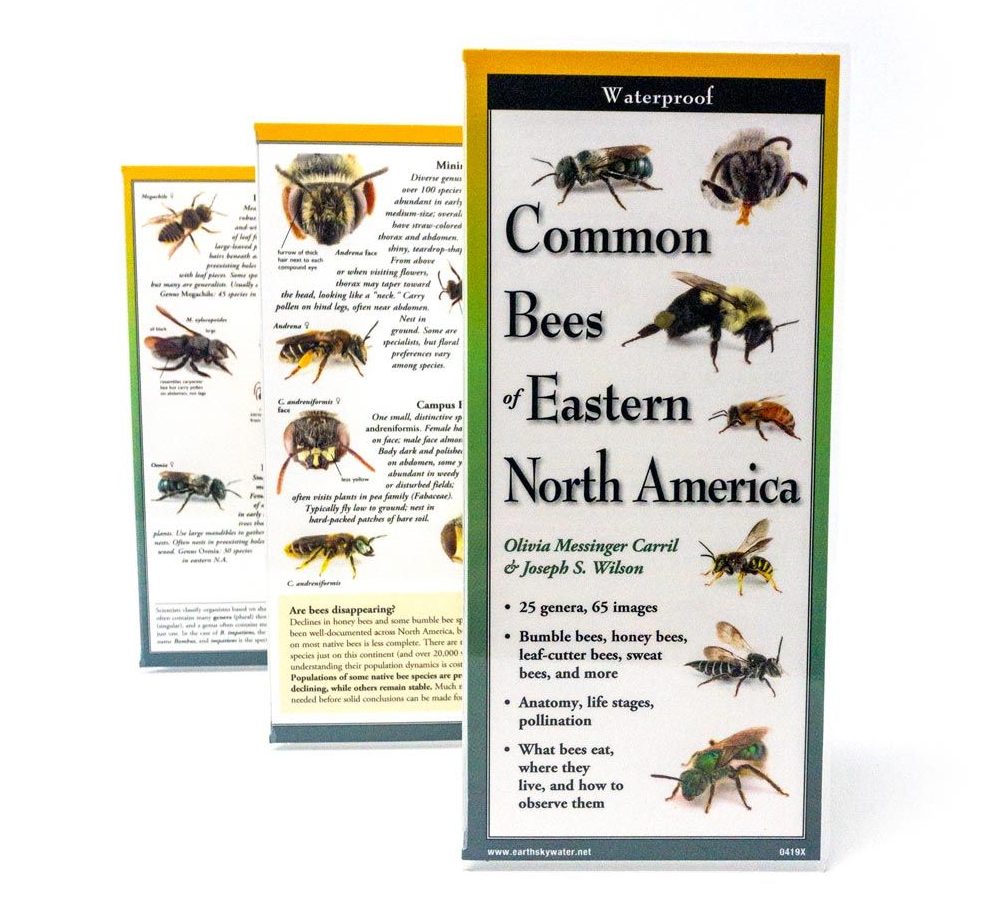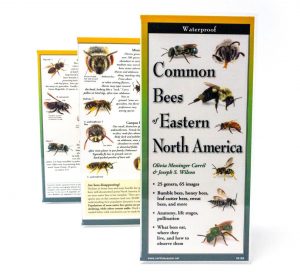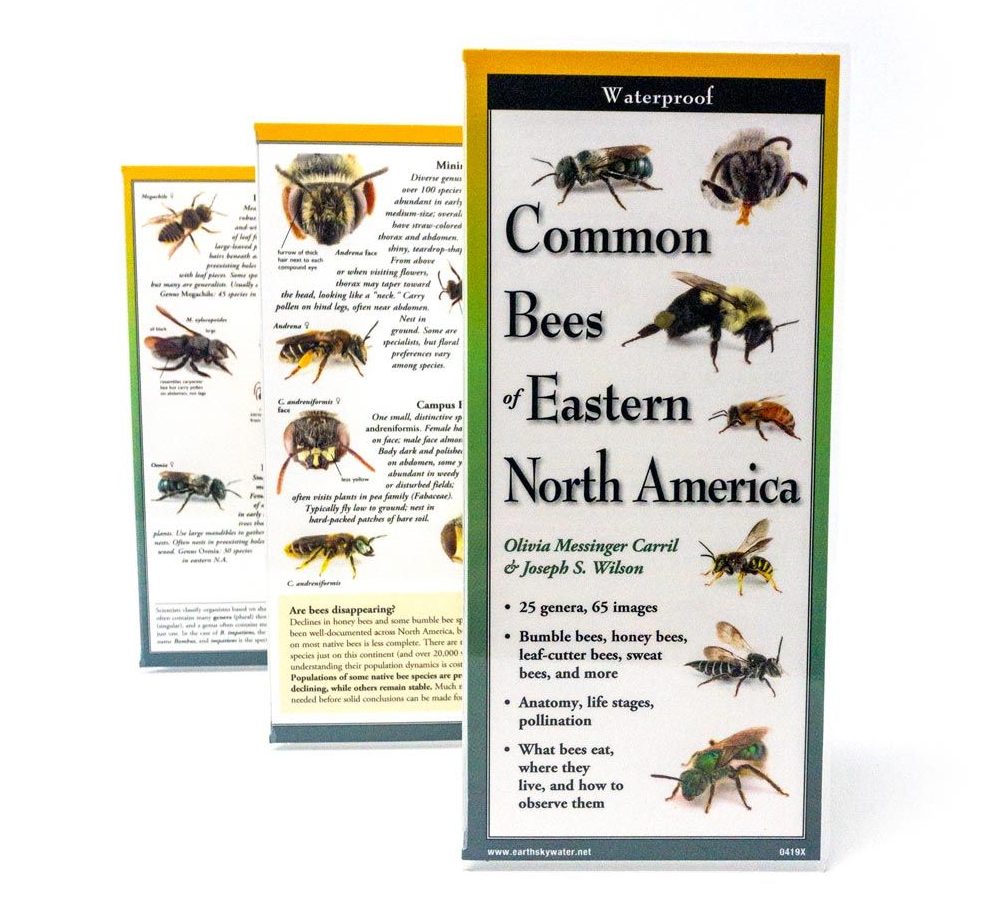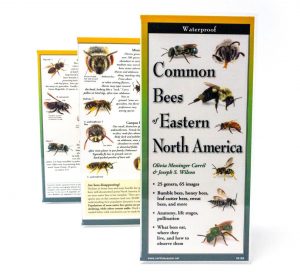 Common Bees of Eastern North America – Identification Guide is a bee identification guide authored by Joseph S. Wilson and Olivia Messinger Carril. They are experienced professionals and their team has produced many outstanding mason beekeeping books. In this guide, the two impart knowledge to readers about identifying bees they come across. The guide is tailored to identifying bees in the eastern regions of the North American continent. It has a partner guide that is tailored for bees in the western regions of the same continent.
In this guide, the authors have used a powerful and informative writing style. They give you useful information and tips on how to identify different bees you come across. They cover both native bees and honeybees that were introduced into America. In the guide, the two authors cover 25 genera of bees. They also include 65 color images to help you visually identify bees. Common Bees of Eastern North America – Identification Guide is a comprehensive read with interesting details and tips on how to take care of bees, including mason bees.
Highlights
The authors of this guide are experienced and share useful information in the guide. They make it easy for you to identify different bees, wasps and distinguish them from other insects. The book covers honey bees, bumble bees, mason bees, leafcutter bees and sweat bees among others.
The final presentation of this guide is in a waterproof foldable leaflet. It gives you excellent value for your money and lass for long even with some rough handling. The leaflet brochure does not tear easily.
Check Price
1. Field Guide: Bees of the Puget Sound Lowlands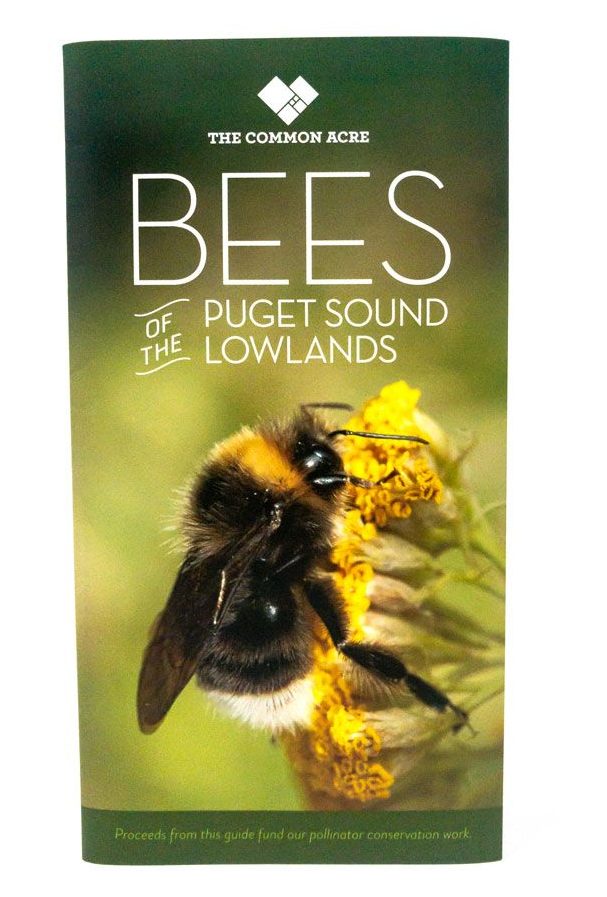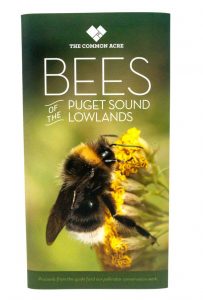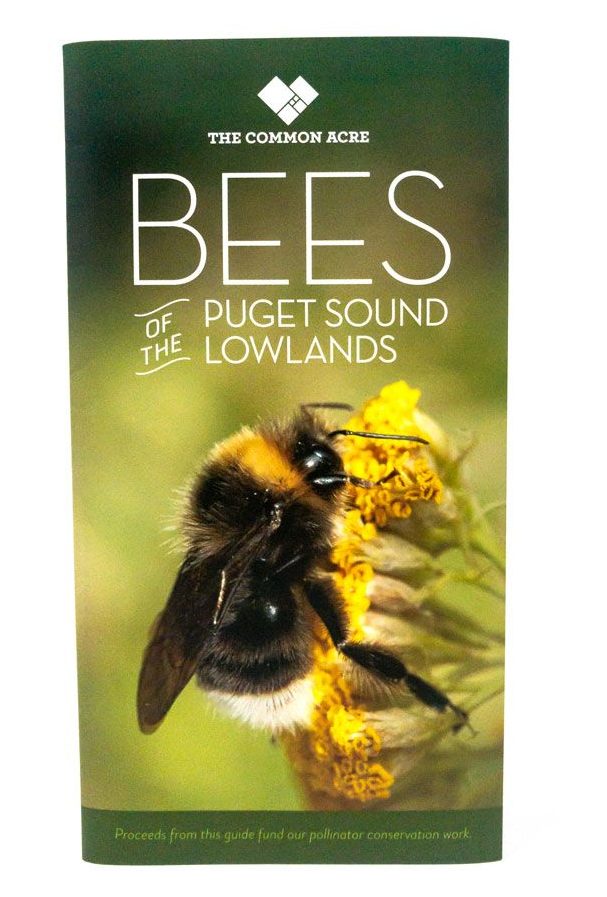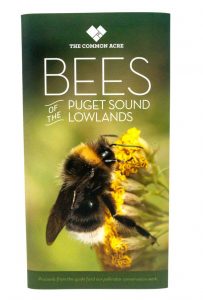 Field Guide: Bees of the Puget Sound Lowlands, is a weatherproof publication of The Common Acre organization. The guide comes in form of a foldable leaflet brochure. It is useful for identifying and understanding bees in the North American area of Puget Sound that extends from Bellingham to Olympia in the northwestern coast of the USA. Common Acre is a non-profit organization based in Seattle, WA. It uses the proceeds from sales of this guide to fund conservation work that protects endangered pollinators. This guide is handy for all mason beekeepers. Get it with free shipping even when you purchase it alone.
Citizen scientists are welcome to engage in conserving pollinators through various common Acre programs. The organization has developed this guide to help its citizen scientists carry out conservation work more effectively. It benefits these citizens, the organization and even beekeepers that are not in the Common Acre programs. Writing the guide is in a simple and friendly language that engages readers. The guide is color-coded according to where described bees carry their pollen; on the abdomen's underside on hairs, on hairs on their hind legs, or on packets on their hind legs.
Highlights
Identifying bees of various types and species is easy using this guide. The guide has detailed descriptions and pictures of bees to help you quickly and accurately identify bees you come across. Authors of the guide write factual information in the guide.
Purchasing and using this guide contributes to conserving pollinators. Even if you do not use it to impact your mason beekeeping, buying it still helps. It is good reading material for beginner beekeepers starting mason beekeeping.
Check Price
Conclusion
Practical skills and experience in keeping mason bees is best when complemented by knowledge about mason bees. Books are the best avenue through which you acquire relevant knowledge. They address a range of topics and issues in mason beekeeping. Different authors also share useful tips in their books and you deserve to have all this knowledge for your mason beekeeping operation. It is easy to acquire and read a book. Both beginner and experienced beekeepers can do it as long as they can know how to read. There is therefore no reason why you should not get your hands on some or all of these books on keeping mason bees.
What are your thoughts on this article? Leave a comment below and let us know.