There are many beekeeping apps available on the market, but it may take some time before you find your ideal software. Beekeeping has been around for many centuries, and throughout its history, methods of maintaining bee colonies and hives have progressed, and technology has played a big part in its evolution. Though many beekeepers still use traditional approaches as taught in books, no one can deny the fact that modernization has contributed a lot to the continuance of beekeeping.
Doing things the traditional way is not bad at all. There are many beekeeping principles that are not easy to let go of. The only reason to that is because they still work. And if it isn't broke, well, no need to fix it. However, mixing things up like combining traditional approaches with modern-day techniques can also give excellent results, maybe even better. That's why many beekeepers take advantage of many innovations in beekeeping to improve the industry. This article tells of an innovation that has been helping beekeepers around the world – beekeeping apps. They can be useful guides as you build a colony from the ground up, or they can help you track your progress. Many of them are free, perfect for trying out, while some will just require a couple of dollars to download. To help you out, this article lists the best beekeeping apps available for download right now. Let's check them out.
Best Beekeeping Apps
1. HiveTracks – Apiary Management Software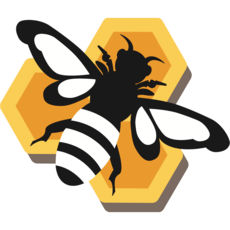 Developers: HiveTracks & Appiarium LLC
Right off the bat, HiveTracks is a premium apiary management software that provides all the tools needed to professionally manage your beekeeping venture, whether you are a beginner or a pro beekeeper. It was built first as a web application, but is also now available for both iOS and Android.
HiveTracks allows you to record important beekeeping data on your bees, your bees, your hives and even your observations. Additionally you can view foraging maps, set reminders and share data as you please. It's a wonderful app that helps you keep and eye on everything. It has a size of 1.8MB (Android) and  31.4MB (iOS).
While it offers a free download, it requires a subscription in order to be used. Subscriptions start at $5 per month for 10 hives or less, $10 per month for 20 hives or less, and $20 per month for 100 hives or less. HiveTracks also has a plan for commercial beekeeping enterprises with anywhere from around 1,000 hives to 8,000 plus hives.
Download for Android
Download for iOS
2. HiveKeepers for Beekeepers
Developer: Project 467 Pty Ltd
Don't be afraid if you're new to beekeeping. Every successful beekeeper started the same way as you are. There are pitfalls every now and then, but you'll get to the summit at some point as long as you don't give up. It is important to track the health and well being of your bees, especially if you have a number of hives, and the HiveKeepers app helps you to do just that. The best part about it is that it is available for free.
This app allows you to record information on all your hives and it integrates with Google Maps too. It goes even further, allowing you record detailed inspections at four levels – the overall apiary, individual hives, the super within those hives, and the frames within those supers. The app also integrates with your camera allowing you to take photos of individual frames so that you can compare them over time. Additionally, in today's social world, the app allows you to share your achievements on social media.
The HiveKeepers app will tremendously assist you in sustaining and managing your own bee apiary. It won't take a lot of storage on your mobile phone or tablet because it is only 13.82MB. Start building a colony and let HiveKeepers for Beekeepers app guide you towards success.
Download for Android
Download for iOS
3. HiveTool Mobile – Beekeeping
Developer: The HiveTool Mobile Team
The 21st century has introduced revolutionary methods and technology in many industries. Beekeeping is no exception. However, the use of some modern commercial methods in large-scale bees and honey production caused negative effects in the health and numbers of honeybees. Experts in the beekeeping industry agree that traditional methods can help with the survival of bees for the coming generations.
HiveTool Mobile is a feature rich app designed to help you manage your beehive records.
The app does not require a network connection to use, and this is good especially if your hives are in area with poor connection. It comes built in with 9 major reporting categories, and allows you to add your own custom categories. Other features include express setup, express inspections, forward inspections, a to do list and even a graph analysis.
You can try the HiveTool Mobile free for up to 28 days with up to 100 hives.
Download for Android
4. BeePlus Beekeeping Manager – Hive Tool & Apiary Tracker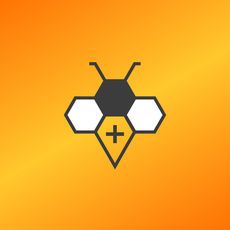 Developer: OmniChrome
This wonderful apps helps you to keep a broad oversight over all your hives, allowing you to organize your hives and apiaries and keep detailed records of what's going on with them. Tracking hive inspections, honey production, data on individual queens or even where a piece of equipment was used, or just a few of the awesome features this app provides. Of course, you can take take photos of everything to keep a clear visual record. You can add as little or as much information as you need. It's up to you really.
The BeePlus Beekeeping Manager is available for iOS only, and it allows you to sync and share data among other iOS devices and your fellow beekeeping colleagues. Perhaps best of all, it has a convenient cloud backup feature that allows you to safely backup your photos and data, and it does all this without relying on iTunes. You can take it even further by exporting all your data to all your hive data to a spreadsheet. It's really fully featured.
It's a straightforward app with plenty of features to guide you towards success, and it is suitable for beginners and pro beekeepers alike. The app contains no subscriptions or in app purchases and has no limits on the number of hives for which you can track information. It is 19.1MB and has an approximate download time of less than 2 minutes and costs $3.99 to download.
Download for iOS
5. Apiary Book
Developer: Bogdan Iordache
Tracking and recording the development of your bees is an integral part of beekeeping. A pen and paper is good to record the progress of the hive. However, a beekeeping mobile app with a user-friendly interface is cooler than the traditional ones. Creative Software Grup developed the Apiary Book mobile app to educate and guide beekeepers about honey production. It was also developed to raise awareness on the significance of bees to the environment. This product features topics and data about different apiary types, recording information on the number and health of the bees, planners on work to be performed, timelines to check progress, dashboard that shows your apiary records, weather forecast, queen information, frame inspections, hive components, and more. It's a fascinating app that will keep you on top of things. It is 3.4MB in size and has an estimated download time of less than 30 seconds.
Download for Android
6. American Bee Journal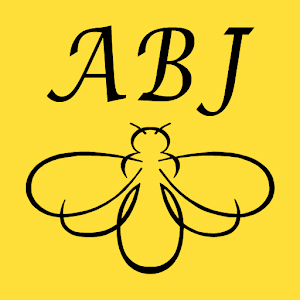 Developer: Dadant and Sons Inc.
Like any other methodology, beekeeping has its own do's and don'ts. And when it comes to things to learn about beekeeping, there are just tons of information more than what you can imagine. I'm not saying that you have to know them all by heart, but being knowledgeable to this craft is something that you need to have as you culture your bees. Books and magazines are excellent references. What if you have all the information that you can get at the palm of your hands? Yes, that's possible with the American Bee Journal. This app provides helpful beekeeping information to a person who keeps bees for commercial purposes or for a hobby. This app features a question and answer section as well and an events section that shows a list of beekeeping seminars and events that you can attend.
Another great thing about this app is that it's free to download. This app is 7.6MB and has an estimated download time of less than a minute.
Download for Android
Download for iOS
7. BeeRM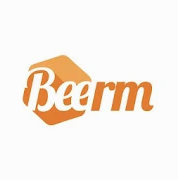 Developer: MyBeeLine
Whether as a beginner or an experienced beekeeper, the BeeRM app is must try. Give it a try, and you'll forget about tracking your progress with a pen and paper. Every successful beekeeper is a good tracker of records. And since efficiency is equivalent to success, the BeeRM app is a great partner.
This app features a user-friendly interface to record data. This interface has a unique process of collecting data. All you have to do is to make hive entries in the app. You can record data such as queens, broods, feedings and treatments. You can sync all your data recordings to a web app that provides graph analysis and visualizations.
The BeeRM features a central dashboard where you can easily view the current status of your apiaries, hives and inspections. The app has a calendar that allows you to schedule tasks and upcoming activities. It has real time geo-location weather notifications and has an intuitive notification feature that informs you of inventory status and when your hives need checking. The app also allows you to keep track of your expenses, earnings and honey production.
The BeeRM is 5.4MB and has an estimated download time of less than 1 minute. It's free to download.
Download for Android
8. Beekeeping Pro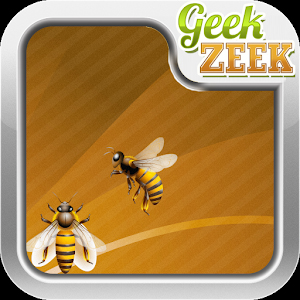 Developer: Geek Zeek Apps
Bees are interesting insects. Members of the colony have their respective responsibilities, and they know exactly when, where, and how to do them. And they do it in an efficient manner. If you're a beekeeper, you also have to maange your responsibilities efficiently. There are many instructions that you need to know in beekeeping, especially if you're a beginner. Of course, books are excellent sources. Seminars are helpful too. What if you can have all the beekeeping knowledge all in one tool? Too good to be true? Well, you're in luck because Geek Zeek Apps developed an exciting mobile application that will guide you on your beekeeping adventures. It's aptly called Beekeeping Pro. This app will introduce you to tons of information where you can learn how to get started, how to acquire bees, what clothes and equipment to use, how to use pollen substitutes, how to use nectar substitutes, how to manage the queen bee, how to handle bees, how to raise bees in suburban areas, and more.
The Beekeeping Pro app is only 3.5MB so, it won't take much of your device's storage. It has an estimated download time of less than 30 seconds. It costs only $1.01 to purchase.
Download for Android
9. Best Starting Bee Keeping Guide – Easy Basic Bee Farming Plans & Maintenance Tips for Beginners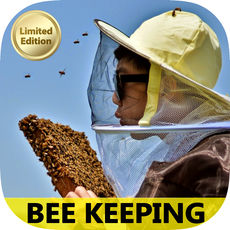 Developer: Anarie Mape
Beekeeping is truly a wonderful hobby that brings satisfaction and rewards. Yes, fulfillment is the ultimate reward. But to many beekeepers, earning money from beekeeping extends fulfillment to a whole new level. If you're just starting on this field, your first tool should be information. Valuable information which you can get from the Best Starting Bee Keeping Guide app developed by Anarie Mape. This product features a beginner's guide to identify the parts of the beehive, information on how to assemble a frame, how to wire a frame, how to assemble a beehive box, how to paint a beehive, how to install package bees, different ways on how to install the queen, how to make a candy board for winter, how to plant a bee-friendly garden, and more. Other features include video tutorials, notepad, sharing photo, and a goal tracker to name some. This app is 141.6MB and has an estimated download time of at least 9 minutes. It is priced at $1.99.
Download for iOS
10. Beekeeping – Learn How to Keep Bees Successfully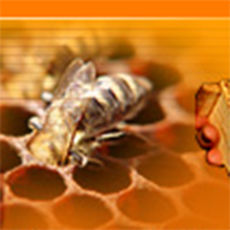 Developer: AppWarrior
What do I need to know before I start beekeeping? What equipment should I buy? Where can I find these equipment? What is the best location for the hives? Do I have to catch my own bees? What challenges should I expect? Is there some sort of return in beekeeping? How do I know if the bees are healthy? These are just some of the questions frequently asked by beginners in beekeeping. If you're one of them, this beekeeping app is the one that you'll need from start to finish. This app will not only teach you on how to start beekeeping, but it will also teach you on how to turn this hobby into a successful business. This app features topics that covers how to get started, acquiring bees, clothes and equipment needed, using pollen substitutes, using nectar substitutes, queen bee management, raising queen bees, how to handle bees, and how to raise bees in suburban areas. Whatever beekeeping question you have, this app can surely answer them. It has the size of 293.7KB and has an estimated download time of less than 10 seconds. You can download it for the price of $1.49.
Download for iOS
A Final Word
So, here you have our list of the best beekeeping apps available right now. It doesn't matter if you are new to this field or if you're a veteran beekeeper. There's an ideal beekeeping app just for you. These apps are designed to suit the needs of every beekeeper type. These apps are great tools to aid the hardworking beekeepers around the world. Get yourself one and enjoy he happiness brought by your buzzing little neighbors.
Do we think we missed something? What other app do you suggest to be added to this list? Leave a comment below and let us know.