If you purchase an independently reviewed item through our site, we earn an affiliate commission. Read our affiliate disclosure.
Have you just launched a beekeeping startup? Or maybe you have a well-known brand, but your online presence is not as strong as you'd like.
Whatever the case, making your beekeeping business known online is a great way to attract more customers and improve your conversion rates.
According to recent statistics, more than 2.1 billion people will buy products and services online in 2021. And this number is expected to increase even more this year. So selling your products online is a smart thing to do these days.
For this reason, this article will help you strengthen your brand online and ultimately attract new customers to your beekeeping company. From updating your website to using social media and email marketing, no approach will be left out. Let us dive into it.
8 Efficient Tactics to Find Online Customers for Your Beekeeping Business
It's not easy to create a strong online beekeeping brand. But digital marketing can help you do it. There are many tactics you can use and combine to attract more customers.
It is very important that you develop a marketing strategy and keep it for a while. But what can you do to make your beekeeping business more popular? Let's look at each tactic individually.
1. Update your Website | Consider Selling Online
If you are currently selling your products online, this is good news. Having a website for your brand is critical to getting the word out about your beekeeping business. When you update your website regularly, we mean adding top-notch visuals like free images for commercial use, engaging videos and so on.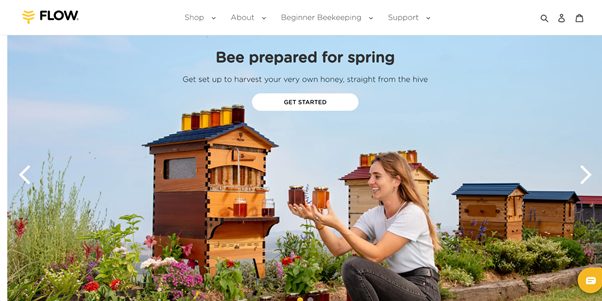 But that's not all. E-commerce platforms like WordPress or Shopify can help you list, promote and sell your products worldwide. So if you want to promote your business online, you should consider selling your services and products.
2. Create an SEO-friendly Blog
Even though updating your website is a good start, it is usually not enough to find new customers. To achieve this, you can create a blog and share your expertise on beekeeping. For example, you can create a section with blog posts about beekeeping, recipes with honey, etc. If you need help creating a blog, you can always turn to website builders for blogs which will make the job easier.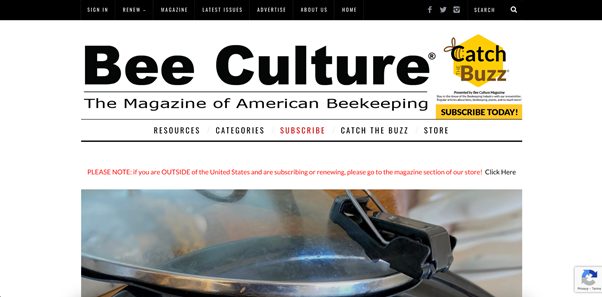 If you want your blog to attract more website visitors, you can use SEO (Search Engine Optimization). Learning the basic SEO principles will help you rank better in search platforms like Google and ultimately generate new visitors.
3. Utilize Referrals | Taking Advantage of Online Review Sites
As a beekeeping company, you sure have some satisfied customers already. Well, if you want to improve your online presence, you should take advantage of review websites like Google Reviews or Trustpilot and take advantage of your existing customers (in a good way).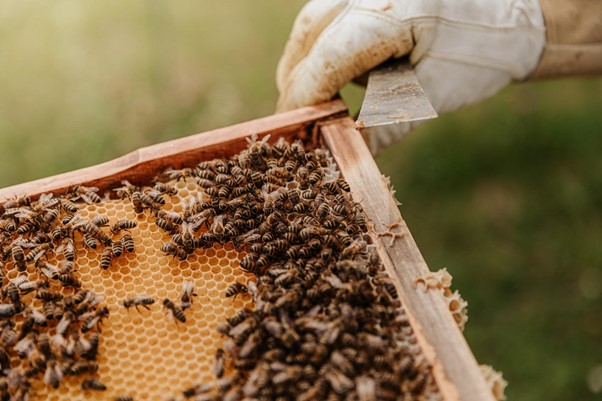 All you need to do is ask your customers for recommendations and link their reviews on your website. Remember that social proof is very important for your business. The better (and more) reviews you have, the more people will trust your brand.
4. Invest in Social Media
Social media platforms like Facebook, Instagram and Twitter are used by billions of people every day. So it goes without saying that investing in social media can help you grow your business and find new customers.
The most effective social media platforms for a beekeeping business are:
Facebook
LinkedIn
Instagram
Pinterest
Twitter
Try to create powerful business accounts on some of them and promote your products, services and expertise. Social media is the best way to connect and interact with your target audience, promote your brand and use visual elements (images, videos, infographics, etc.).
5. Create an Email Marketing Campaign
As a beekeeping business, you want to reach your target audience on a more personal level and build a deep relationship with your customers. For this purpose, there is simply nothing better than email marketing.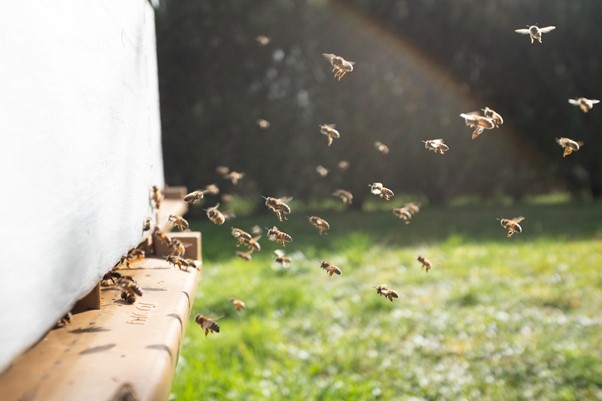 Personalized emails offer an extremely high ROI (return on investment). In fact, for every dollar spent, email marketing returns more than $40. That's huge, and makes email marketing one of the most effective tactics for businesses on a small budget.
6. Improve your Customer Experience
Contrary to what many believe, excellent customer service is one of the best ways to attract new clients. To make your beekeeping business popular, you need to stand out from the competition.
Well, there's no better way to do this than to improve your customers' experience with your business. There are many top-notch customer service programs you can use to keep your customers happy.
A good customer experience leads to positive reviews and ultimately more customers for your brand.
7. Offer Discounts and Promotions
Another effective way to find new customers online is to introduce discounts and special offers on your products. Most eCommerce platforms like WooCommerce, Shopify and BigCommerce allow you to create special offers and discounts within minutes.
You can experiment with special offers (buy 1, get 1 at half price) and figure out which promotion works best for your products. This is a great promotional tactic that will benefit your business in the long run.
8. Pay Attention to Analytics
If you have decided what tactics you will follow, that is great. However, you should always check how your approaches are working. For example, are your social media accounts generating new customers? Or maybe your strongest online portal is your website's blog.
Analytics can help you determine how your online marketing campaigns are performing in terms of:
Building your audience
Generating leads
Improving your conversion rates (sales)
Attracting new customers
Making your business more popular (brand awareness)
You can easily measure your results on all channels (social media, email, website, search engines) as most of them include a tab/section for analytics.
Wrap Up
The list of tactics you can use to make your beekeeping business more popular online could go on forever. However, the 8 approaches listed above are proving to be the most effective for beekeepers. Email marketing, social media, and SEO are all very effective when it comes to attracting new customers.
On the other hand, promotions, referrals and updating your website will make your business more popular. Especially if you are a beginner beekeeper and want to start selling your products, these tactics will help you strengthen your brand online, etc.