If you purchase an independently reviewed item through our site, we earn an affiliate commission. Read our affiliate disclosure.
Beekeeping has a long history that dates back to the prehistoric times. Just like farming, beekeeping has been part of the human culture since the ancient times. Methods in culturing bees and harvesting honey have evolved and humans have perfected the science of beekeeping over the years. As years passed, humans became diligent to make beekeeping a more sustainable enterprise which resulted to improvements and innovations in processes and equipment. Though some people would care less about beekeeping things, the significance of these innovations is paramount to beekeepers and beekeeping enthusiasts.
Many beekeeping tools are products of great inventions aimed to improve the processes involved in taking care of bees and extracting honey. Beekeepers continue to find ways to increase the sustainability of bees and they continue to create tools to make the activities more efficient and convenient. One of the most remarkable innovations is the bee hive box. Since there are many bee hive boxes on the market, narrowing your options down is a great way to save time and even save money. Additional help like product reviews will help you decide on which bee hive box to choose. In this article, we'll discuss the Happybuy Beehive House.
About the Happybuy Beehive House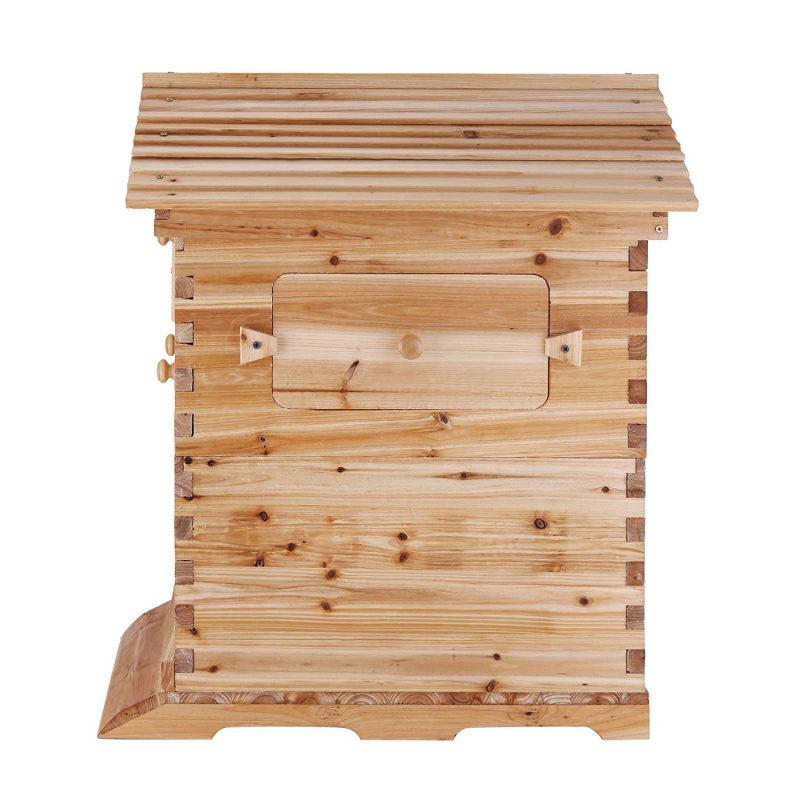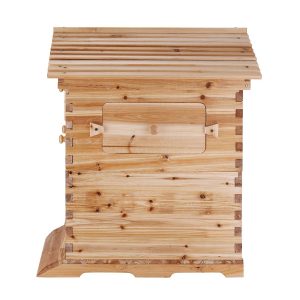 The Happybuy Beehive House is designed for both beekeeping newbies and professional beekeepers. This hive box features a box cover, top box with observation window, nest box, bottom board, nest door, and a bottom box. The nest hive box measures 20 x 16 x 10.2 inches and weighs 26.5 lbs. The following box measures 20 x 16 x 9.84 inches.
Pros and Cons
Pros
It is made from pine wood that passed through a mechanical drying process which ensures the integrity of the hive box. This treatment ensures that the wood material meets the standard moisture content of 5% to keep the hive box from cracking and deforming.
The outer wall of the hive box is polished to keep moisture away and to prevent rain water from leaking in.
Cons
On the downside, this beehive comes unassembled and the instructions to put it together are very poor.
Check Price and Availability of the Happybuy Beehive House
About the Bee Hive Box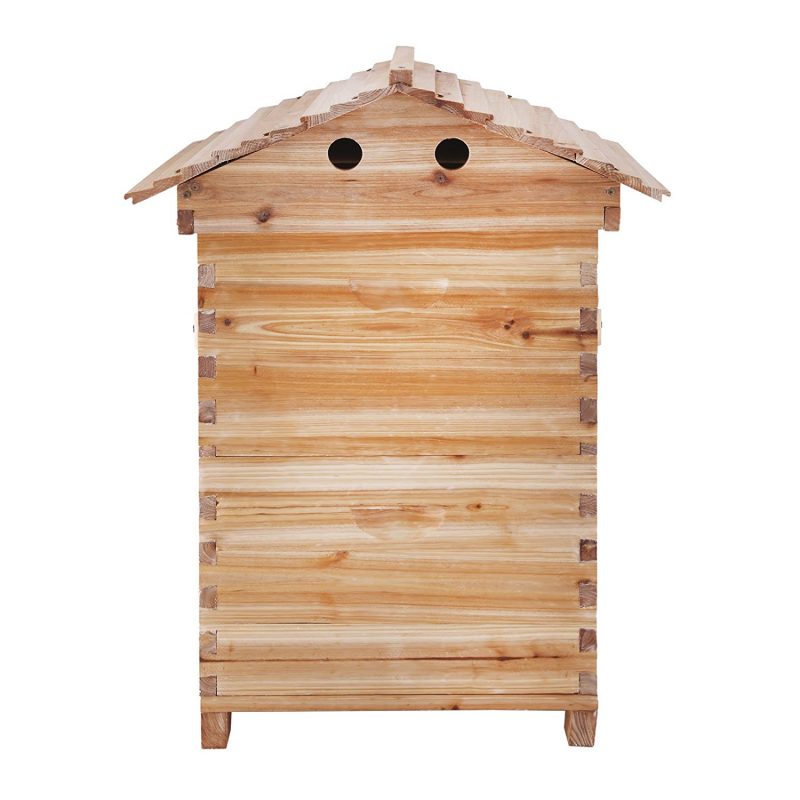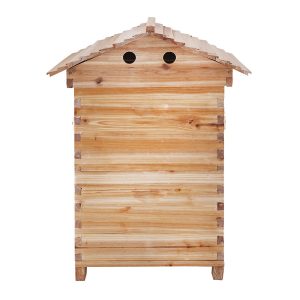 The bee hive box is a man-made structure that provides shelter to the bee colony. This component encloses the frames where the bees work and live. It protects the bees from potential effects of weather, harmful elements, insects, and predators. Most hive boxes are made from wooden materials and come with different sizes.
The first invented beehive box with frames was invented by Petro Prokopovych in 1814. Before his innovation, early hive boxes were filled with issues capitalized by huge gaps between the frames. Prokopovych design focused on the frames strategically placed within the honey chamber. This design allowed the bees to build their combs freely in the chamber. In 1848, Jan Dzierzon improved the design by adding grooves into the side walls of the hive and by removing the wood strips. This new design resulted to more convenience in frame removal. Dzierzon also corrected the distance between combs.
In 1852, L.L. Langstroth designed a movable hive frame which is now the most common used structure in beekeeping. It is so popular that beekeepers simply named it the Langstroth. Despite several attempts to re-invent the hive box, the Langstroth remains the best design for just one reason – it does what it is intended to do, and it does it very well.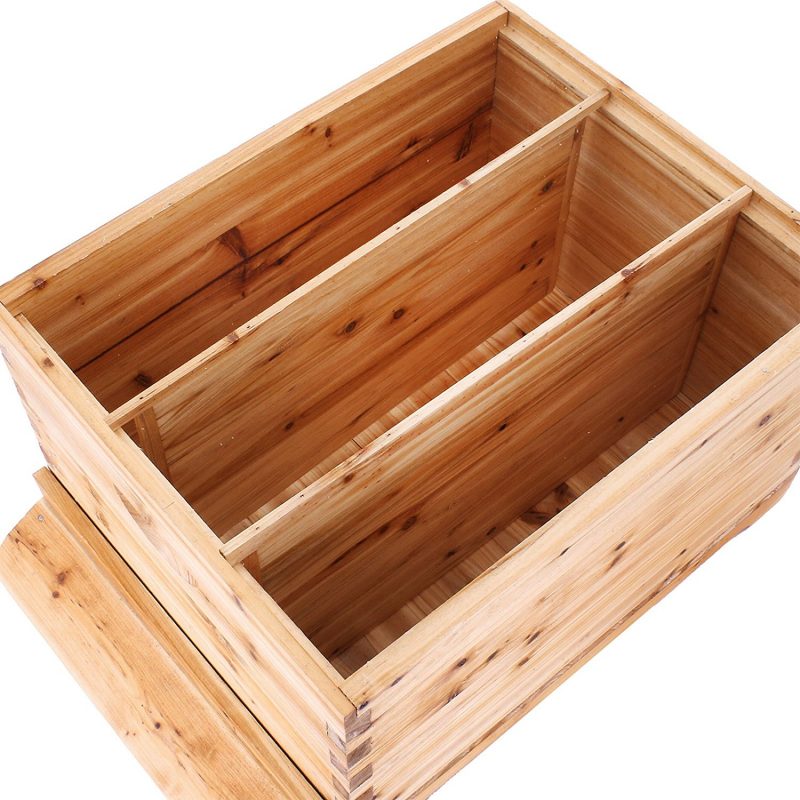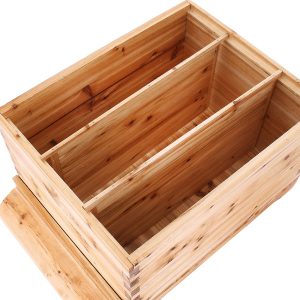 Hive box sizes are categorized into shallow, medium, and deep. If you're a beginning beekeeper, choosing a hive box might be a little confusing. The market has myriads of hive boxes to offer which makes your search more difficult. You really don't have to worry that much because deciding on which ideal hive box to choose depends on just three crucial factors – convenience, effectivity, and weight.
Remember, focus your assessment on these factors and base it on your actual needs. It will not only save you time, but effort as well. You also have to take note that the frames rely on the size of hive box. Simply put, small frames for small hive boxes. Hive boxes are also designed to fit different number of frames. The smaller boxes can fit 3 to 5 frames while the bigger ones can fit up to 10 frames. The size of the hive box doesn't depend on your expertise. Bees don't mind it as well. As long as the bees can work and live with enough space, then you're good to go. To conclude it, make an assessment before buying a hive box.
Conclusion
The Happybuy Beehive House is a good help to get you get started in your beekeeping journey. It is made in a modern design that's different from the typical Langstroth beehive. All in all, this product is well worth your consideration.
Do you own the Happybuy Beehive House? Leave a comment below and let us know what you think of it.
Check Price