If you purchase an independently reviewed item through our site, we earn an affiliate commission. Read our affiliate disclosure.
The honey extractor in particular is very essential in any beekeeping enterprise and its benefits can never be ignored. This mechanical device basically removes the honey from the combs without damaging the combs. The basic structure of an extractor includes a cylindrical drum which holds the frame basket. This is where the combs are spun around by centrifugal force and the honey extracted. There are various, types, sizes and models of honey extractors to choose from but all of them can either be mechanically or electrically powered. The CO-Z 3 Frame Electric Stainless Steel Honey Extractor is one such example of an electric honey extractor.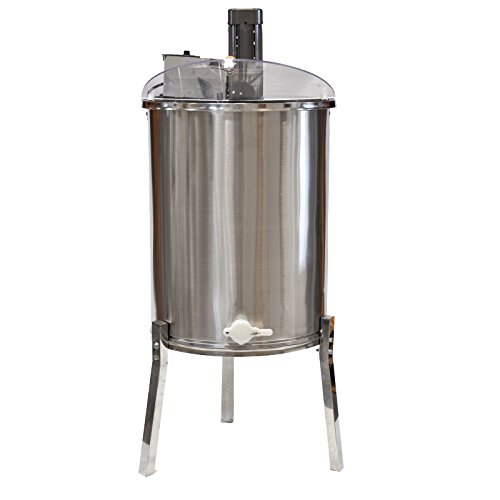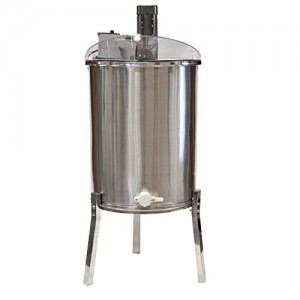 About Electric Honey Extractors
As the name suggests, the electric honey extractor utilizes electric power when spinning the frames that are usually attached on the central shaft situated at the middle of the drum. This extractor has an electric motor that is attached to the power supply that turns the frames within set speeds. The speed has to be regulated so as to prevent the possibility of damage on the combs when spun at extreme speeds.
The electric honey extractor is quite fast and does not require a lot of energy to operate. They are popular among large scale commercial beekeepers since they are efficient and cost-saving.
About the CO-Z 3 Frame Electric Stainless Steel Honey Extractor
The CO-Z 3 Frame Electric Stainless Steel Honey Extractor is made of high grade 201 stainless steel. It has been designed with excellent inner and outer features. It has the capability of holding 3 frames at a time and the stainless steel material is flexible hence it saves time and labor. This extractor is one of those items that will grow with your business. The hardy and sturdy construction guarantees a long use and performance. It also features a plastic material honey gate and has 3 legs for maximum support. Also within the unit are 2 handles on the sides for easy carrying. It is also easy to clean.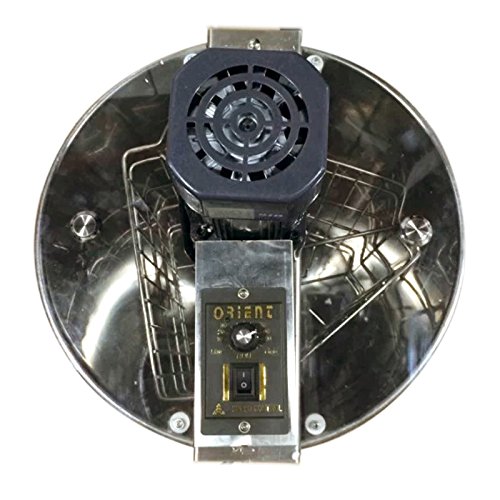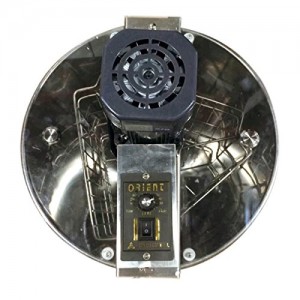 Benefits
It can be used to extract large amounts of honey within a short time.
It is quite a breeze to operate. All you have to do is turn on the motor and the spinning begins automatically.
When compared to manual extractors, this extractor is faster.
It is ideal for beekeepers that produce a substantial amount of honey each season.
Features
2 handles on the side allows the user to unload and carry the unit easily.
Made of durable and easy to clean high grade stainless steel material.
Efficient honey extractor thanks to its high rotation speed.
Quick honey extractor and hence saves time and energy.
Has clear Plexiglas lid that allows the user to monitor progress while the device is spinning.
Can hold up to 3 frames at once.
Its honey gate is made of plastic material.
It has a voltage of 110V.
Features 3 well-structured and supportive legs.
Product dimensions; weighs 16kg or 35lbs, the barrel has a diameter and height of 33 inches and 23.6 inches respectively, and the frame measures 17.7 x 9.8 inches.
Has a shipping weight of approximately 48.4 pounds.
Pros and Cons
Pros
It is durable thanks to its stainless steel construction.
Easy to clean.
Saves time and energy.
Has a high-precision bearing.
Easy to carry and offload honey thanks to its 2 handles on the side.
Powerful and energy-efficient.
The clear lid allows you to monitor progress.
Cons
There are traces of oil on its metal components which should be wiped before use.
Requires electricity to operate.
Brand not well known.
Check Price and Availability of the CO-Z Electric Honey Electric Honey Extractor
Further Thoughts
Gauging by its features, the CO-Z 3 Frame Electric Stainless Steel Honey Extractor is one of those honey extractors I can never hesitate in recommending to a friend. All the honey extractors I have used, this is one of those products that never disappoint. I tend to prefer the electric ones over manual honey extractors and that is why this extractor is a highly recommended choice. The high grade 201 stainless construction makes it one of the most durable extractors. If you just started your beekeeping enterprise, then this is a perfect starter extractor. It is built to last and therefore it will grow with your business.
The CO-Z 3 frame extractor is a great fit not only for the beginner but also the expert who has a couple of hives to harvest every season. It is quite fast and efficient and thus saves a lot of time and labor. One setback of this unit though about this extractor is the fact that its metal components comes with some engine oil. You have to wipe them out before use. Overall, this is a product I can recommend to anyone who wants to give a try electric powered honey extractors.
Conclusion
If you are sick and tired of manually powered honey extractors and want to try out the electric powered ones, give a try on the CO-Z 3 Frame Electric Stainless Steel Honey Extractor. It is not only superbly powered with a voltage of 110V but it has also been built to last. It is one of those extractors that can accommodate up to 3 frames at a time and still spin the combs quickly and efficiently. Its high rotation speed in addition to its high-precision bearing saves your time and energy. You will also be able to monitor the honey extraction process through its clear Plexiglas lid. Furthermore, the stainless steel material is easy to clean and an attractive overall finish. You even enjoy a warranty cover on the item. What else would you ask for from an excellent built honey extractor? It is a product that is definitely worth every penny.
Have you ever used the CO-Z 3 Frame Electric Honey Extractor? Leave a comment below and let us know what your experience was like.
Check Price