Thanks for visiting our website. For us to continue writing great content, we rely on our display ads. Please consider disabling your ad-blocker or whitelisting our website before proceeding.
If you purchase an independently reviewed item through our site, we earn an affiliate commission. Read our affiliate disclosure.
Some people believe that honey is just good for adding a little sweetness to a pot of coffee or spreading it over toast for breakfast. Honey, on the other hand, is an essential element in a wide range of recipes. Honey can be used in every portion of the Christmas dinner this year, from an excellent appetizer to a substantial main dish. Here, you can read about ten yummy recipes that you can make with honey and then give your kids to eat, and your kids will love eating them. So, start reading and know about 10 honey recipes that are Must include food for kids.
1. Ham with Pineapple Honey Glaze
This dish is straightforward, needing only a few components and delivering a flavorful product. You'll require 20 ounces of chopped pineapple, ½ cup of honey, 2 tsp cornstarch, and a sprinkle of spice flavor. Combine the cornstarch and honey in a mixing bowl and stir till smooth. Bring the pineapple to boiling, stirring frequently. (Continue to stir to prevent overcooking, which is easy to do!) Reduce heat to low and pour the chili powder as well as any additional ingredients you like, then serve across cold or hot ham.
2. Honey Dressed Spinach Salad with Honeyed Pecans
The best part of presenting salads during your family lunch is how easy they are to make in comparison to the rest of the dishes. Salads require few components and cooking one can be a relaxing experience. Salads with crispy almonds can provide you with all of the flavors and textures you seek. Honey Syrup is served with this dish. You can read the whole recipe on the internet, and you can easily make it.
3. Cake with Olive Oil and Honey
This dish does not really take long to prepare or cook, and it'll definitely please your little one. After the cake has finished baking, punch small holes and put in a lemony honey sauce that you have made on your own. It's delicious and acidic at the same time. For a more vivid presentation, sprinkle fresh fruits on the topping, like strawberries or pineapple peel. The complete recipe is found on your browser.
4. Apple-Honey Cake
Homemade desserts, from apples to pumpkins to pecans, are the most popular vacation sweets. Apple-honey cake will provide a soft substitute for certain crispy pancakes for your visitors. It can be cooked long in advance or put in the oven while you have dinner because it just takes one hour to prepare. If you're presenting it hot, make sure you keep honey on hand to drizzle on the topping. White chocolate is also a good option. There are various types of Honey, so choose the right type for your recipe.
5. Yeast Rolls with Honey
The rolls are the greatest part of every Christmas feast, and they're even tastier with honey. Honey dough buns, particularly when eaten fresh, are a must-have during your next Christmas gathering. They go with everything on the plate, and everyone will be rushing to get their hands on these. Make absolutely sure you have plenty because they'll disappear quickly.
6. Honey Prosciutto Wraps
Prosciutto honey rolls are a beautiful way to have a more luxurious Christmas dinner. They could be distributed around just to keep guests occupied while also impressing them. A stunning appetizer that seems to take a lot of effort can be made with only a few items. When you're in a rush, you could even make this fancy appetizer with candied almonds.
7. Honey Vinegar with Fruit Infusions
Such honey vinegar with fruit infusions can be quickly made and packaged as presents for people even before the festive season starts. They could, obviously, be placed on your own festive dinner. You may make a luxurious attire by mixing red wine vinegar, genuine honey, and a choice of berries. The dressings can be drizzled over roasted veggies or eaten as a dipping sauce with Crusty fries.
8. Carrots Roasted in Honey
Leafy green and buttery corn are two basic veggies in most holiday feasts. Honey-roasted carrot will surprise your visitors with an unexpected side dish. The finest aspect of this dish is drizzling honey from over veggies and spinning it in it till they are totally covered to make them more beautiful and delicious to eat.
9. Honey Bread with Caramelized Onions and Cream Cheese
This delicious and sugary recipe works best as a starter at a Christmas gathering. The crushed nuts provide a nice crunch to the dish. Honey's sweetness contrasts beautifully with garlic's pungent flavor. These could be presented on a colorful dish and handed around simply even before the main meal.
10. Honey Gingerbread Cookies for the Holidays
This dish is easy to make and only calls for common baking materials like flour, baking powder, and butter. Such cookies keep the characteristic gingerbread flavor which is commonly linked with the Christmas season while also adding a touch of honey to the taste receptors. At Christmas events, the honey flavor will set these apart from the other cookies in the perfect manner possible. Cookies make a lovely welcome present or a delectable dessert for your festive gathering.
Conclusion
Honey is not only a tasty food, it is also healthy. There are a huge number of health benefits with honey and all Honeybee products. So, keep adding Honey to your child's diet to make them healthy. For sure, the list will help you better feed your kids.
Author Bio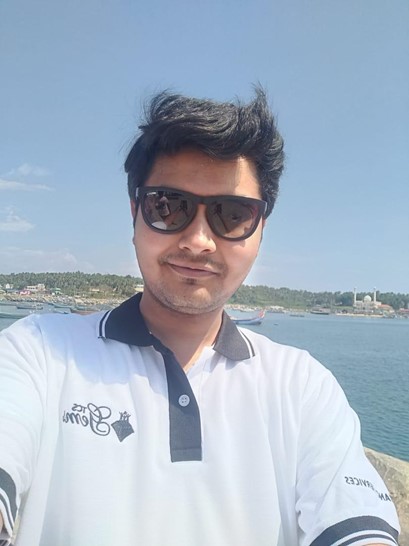 John Robet has been a technical writer and a blogging freak at OffersNReviews. As a writer, he is passionate about technology, health, gadgets and many more. He loves helping analytic users and reaching their goals. Apart from this, he loves travelling and surfing the net.