If you purchase an independently reviewed item through our site, we earn an affiliate commission. Read our affiliate disclosure.
We've seen the beauty industry go through an evolution in several ways over the years. From making it more inclusive to being more conscious about their products' environmental impact, skincare has seen a delightful shift. With more and more people getting into self-care, brands have been making all sorts of beauty products for good skin. While there are products suitable for all skin types, tones, and textures, these products are primarily chemical-ridden, putting a strain on your skin. So, if you're skeptical about what goes into your skincare products and want to keep things au-naturale, you've stumbled on to the right page. In this article, we are here to uncover some fantastic skin benefits of honey that will probably surprise you:
1. Deep Moisturization
Honey is a great moisturizing agent. It acts as a perfect base for most skin masks and face packs because it deeply moisturizes your skin from within. It doubles as a skin conditioner and seeps into it, making it soft from the inside. You can use honey as a moisturizing mask by simply applying a spoon of it on your clean, dry skin. Leave it on for 10-15 minutes and rinse off with cool water. Pat dry and see your skin restore its supple nature.
2. Gentle Exfoliation
You might be surprised to know that honey works as a perfect exfoliator although it has a smooth and slimy texture. However, it can remove the dead skin cells and give your skin a refreshing new complexion. All you have to do is add one spoon of baking powder to two spoons of honey. Mix the ingredients to form a scrub. Now apply the mixture on your face after splashing your skin with water. Gently scrub your face in circular motions and rinse with water.
3. Pore Cleansing
Did you know that you can ditch the chemical blackhead treatment and switch to using honey? It acts as an excellent pore cleanser and helps you get rid of any blackheads that you might have. The antioxidants, antibacterial and antiseptic properties of honey help by removing the dirt from your pores and tightening and hydrating your skin. Mix one spoon of honey with some coconut oil and massage the solution on your face in circular motions. You could also use jojoba oil.
4. Adds a Natural Glow
Imagine you have a party to attend and have no time to hit the salon for a facial. If you're looking for a quick fix to give you glowing skin, just step into your kitchen and grab some honey. Apply it on your skin and leave it on for 10-15 minutes before washing it off with cold water. You could also mix some milk or curd with it. You'll be left with glowing skin and might even be the center of attention at the party!
5. Sunburn Solution
Those vacation days at the beach seem like a perfect getaway until you're left with painful sunburns. Fret not, because honey can come to your rescue! Just apply some raw honey mixed with aloe vera to your sunburns to heal any inflammation that you may have. It also provides nutrition to the damaged tissues of your skin, promoting healing and restoration of sunburns.
6. Reduces Wrinkles
Say hello to younger-looking supple skin with honey! It works as an amazing anti-aging remedy for your skin. Mix some milk or curd with honey and apply it to your skin to reduce the appearance of fine lines and wrinkles. Leave this paste on for about 15 minutes and rinse it off with lukewarm water.
7. Prevents Acne And Pimples
Honey has incredible antibacterial and antioxidant properties, which helps get rid of any excess oil from the surface of your skin. It also clears out clogged pores and blockages in your skin, preventing it from breaking out into acne and pimples. You could apply some raw honey on acne-prone areas of your skin and watch it work its magic.
8. Lightens Scars
Honey works great as a spot-lightening treatment. Its natural antiseptic properties minimize inflammation, moisturizes and hydrates your skin, and protects it from damage. If you have scars from acne, popped pimples, or sunburns, dabbing some honey on the affected areas may boost your skin health. Your skin becomes healthier, making it easier for scars to fade away.
9. Hydrates Skin
Being a natural humectant, honey has the ability to retain moisture in your skin, making it the ideal companion for any face pack. You can either apply it directly to your skin or mix it with other ingredients to make a suitable face pack to leave you with soft, supple, and refreshed skin.
10. Heals Chapped Lips
Being an excellent moisturizing agent, it's no surprise that honey also works like a charm for chapped lips. The antioxidants, enzymes, and nutritional properties in honey keep your lips hydrated and supple even during the winter. Plus, the added benefit is that it tastes good too, unlike some lipsticks that we've licked by mistake (don't worry, we've all been there).
Conclusion
Who knew that an ingredient that can be found in your kitchen could have so many benefits? Well, we've all heard that the best things in life are free and we agree. When you go au-naturale, you can't go wrong. So, what are you waiting for? Head over to your kitchen and make some honey face packs so your skin can get all that TLC that it deserves!
Author Bio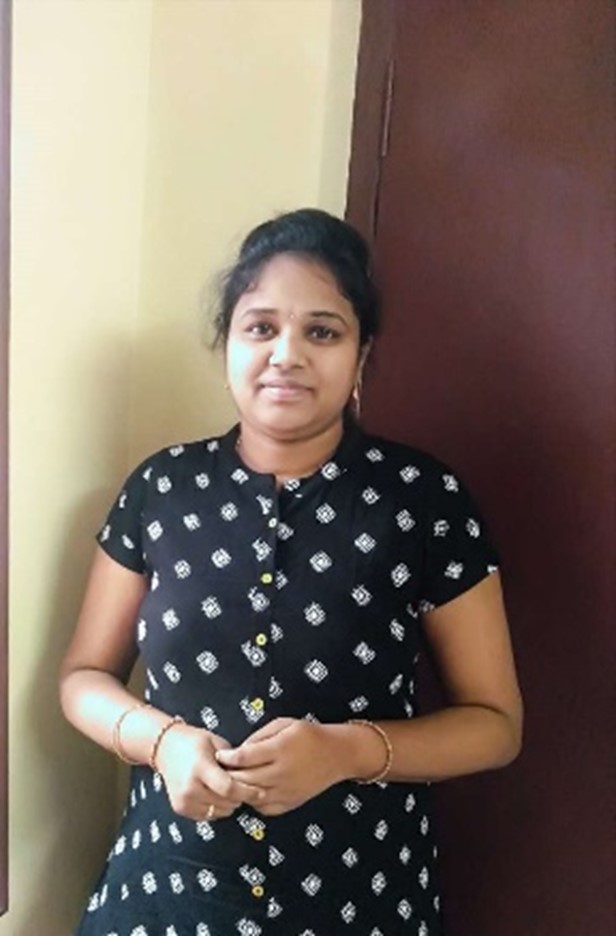 Ramya Karamsetti is a regular contributor to stylecraze.com. She loves writing articles on beauty, health, and wellness and advocates using natural remedies to solve everyday skin and hair issues. When she is not writing, she loves traveling and going on adventure trips.